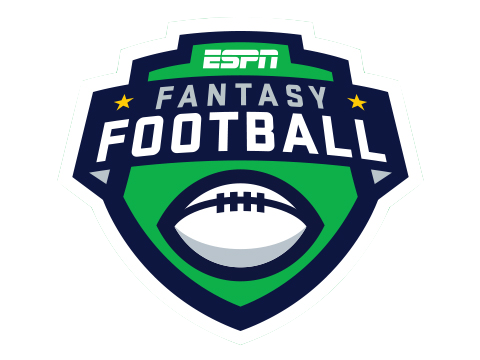 As the 2019 NFL season is coming to a start in a couple of weeks, and you are getting ready for your fantasy football drafts. You are going to want to know who to draft and who not to. There are many many sleepers for you and a few busts that you will need to know about before your draft. You may even use this to convince one of your opponents to pick an expected bust.
Draft Busts
Ezekiel Elliot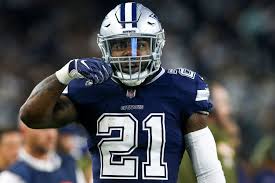 If you drafted Zeke or are thinking about it, it isn't the worst pick, but it also isn't a very good one. I think Zeke deserves to be drafted in the late 1st round because he might not play all the way up to week 4. Depending on what type of league you are in that could make or break your playoff run. If you are willing to take the risk, then he could be one of the best running backs in the middle of the season.
Melvin Gordon
His story is a lot like Ezekiel Elliot. He's holding out for a bigger contract than he thinks he deserves, but I'm not sure he deserves to have that money. He is most likely going to miss at least two games. When he does come back, he will be a monster on the field.
Jared Goff
Jared threw 32 touchdowns and passed for over 4500 yards. The only downside for him is he threw 12 interceptions. Even though that doesn't sound like that bad of a stat line, that is almost an interception a game. He has already proven he can't perform well under pressure and I think with all the pressure around him, he will underperform.
A.J Green
Even though I think A.J is a great player when he is healthy, it's the healthy part that I'm worried about. For the past years, he has constantly been injured, and I know from experience that even if you keep waiting, he will always be doubtful.
Andrew Luck
I know you were expecting to see him and here he is. I drafted him in the 5th round this year expecting him to be a sleeper while going into the middle of his prime, then he drops a huge retirement bomb on us. Some people still expect him to come back, but I think that his injuries have just had a huge toll on him. Even while being a pro bowler last year, he said he is scared for his health and wants to spend time away from football.
SLEEPERS
Tyler Boyd
The number two wide receiver on the Bengals, Tyler Boyd, will get way more touches this year than ever because A.J Green, the number one wide receiver, will most likely be out for some of this season. Since his touches will go up, his fantasy points will most likely go up too.
Michell Trubisky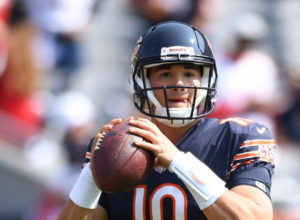 In his sophomore year,  he did not have a "sophomore slump". The whole year he had a great season, his highest fantasy points being 43 points. I have high hopes for him this season, for I drafted him. I fully expect him to have a breakout season in his 3rd year.
Leonard Fournette 
Even though he was out for most of the year last year, he showed signs of promise in his rookie year. When he wasn't injured last year, he was putting in work, making numbers such as 22, 25, and 27. People who drafted him and the Jacksonville Jaguars have great expectations for him.
Dede Westbrook
Dede Westbrook has always been a good WR3, always getting a solid 1 points. This year he will probably be a WR2 because Jacksonville has always had bad QBs, but now they have Super Bowl MVP Nick Foles on their squad. My projection is that he will probably be averaging a solid 15 or 16 points per game.
Damien Williams
Even though the Chiefs just signed LeSean McCoy, it seems that Damien Williams will be the starting back. He will have a lot to prove, but I have confidence that he will be able to exceed expectations. In the time that he started, he had 25, 30, and 19 fantasy points in week 16, 15, and 14. These were great numbers and I think he will be able to continue that this NFL season.
I hope you were able to draft a godly team and are going to destroy your opponents. Good luck this season and Go Cowboys!