Returning from their third straight state championship and an invite to the national tournament, the Jesuit Dallas Varsity Hockey team has started their season.
Jesuit Hockey has started their season 1-6, a poor start to the season, but they also started their season last year 0-4, and they ended up winning state.
The hockey team is led by new coach Nick Hinkley and captains: C- Alec Ralhfs '22, C- Jack Sweda '22, A-  Charlie Cohen '22, and A- Kyle Hogan '23.
Frisco (West)
Trying to start off their season strong, Jesuit attempted to make big plays on the ice. Junior goalie Drew Zang saved 27/29 shots. Kyle Hogan gave the Rangers their first knock in the scoring column with a goal with an assist from Charlie Cohen in the third period. However, the Rangers only had 11 shot attempts while Frisco had 29. The goal from Hogan was the only one of the game for Jesuit and the Rangers lost 2-1.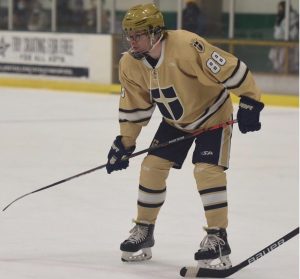 Keller
Trying to bounce back from their loss, Jesuit got started strong in the first period with a goal from Danny Myung '25, however, Keller responded with five goals. Drew Zang saved 25 more shots, adding to make his total 51 in two games. This was not enough though as Jesuit lost 7-1.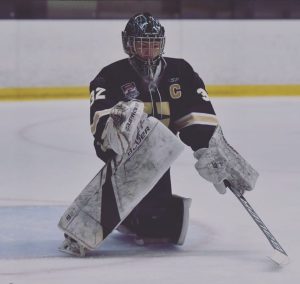 McKinney
In attempts to snap their losing streak, Jesuit came out firing scoring six goals in the game. Seniors Charlie Cohen, Derek Zhang, Juniors Kyle Hogan, Ryan Virkar, Sophomore Noah Pinkall, and freshman Gage Gutierrez all scored goals. Drew Zang also had a solid performance in the cage with 24 saves and only letting in 1 goal. It was a Ranger victory 6-1.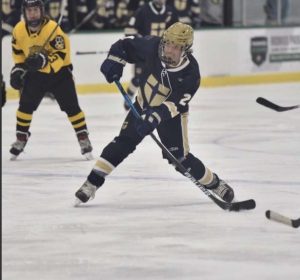 Flower Mound/Marcus
Hoping to start a winning streak, Jesuit faced off against Flower Mound/Marcus. Senior goalie Arthur Trapp got in for the first time this season, saving 27 shots. Alec Ralhfs also scored his first goal of the season, scoring twice, both on assists from Charlie Cohen. However, this was not enough as the Rangers lost 5-2.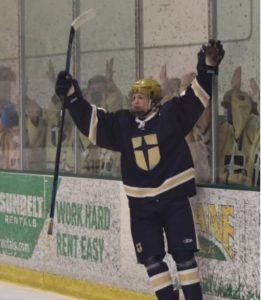 Frisco (East)
Trying to bounce back from the loss, the Rangers got back onto the ice. Alec Ralhfs started the game with his third goal of the season, however, the Rangers were shut out in the next two periods. Andrew Zang had a great performance between the pipes, saving 31 shots. Despite his best efforts, he let in two goals and Jesuit lost 2-1.
Frisco (West)
Hoping not to get hindered off track, the Rangers were really looking for a win. They scored early in the first period but this was soon answered by two goals from Frisco. Jesuit tied it up in the second but was shut out for the rest of the game and Frisco scored four more goals.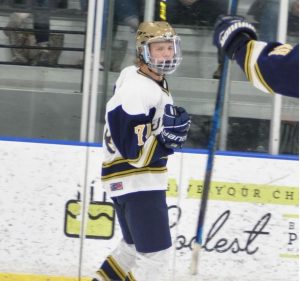 Charlie Cohen leads the teams in points, 6, and assists, 5, while Kyle Hogan and Alec Rahlfs are tied for goals with three each. Drew Zang leads the team in save percentage with a .891 SV%.
Come cheer on your Jesuit Rangers on Thursday nights until the middle of February.
Tailgates
Aside from being a team full of great athletes, the hockey team is also full of great chefs with a party spirit. Jesuit hockey has been active on campus this fall, participating in the pre-game tailgate competition before the pink out football game on October 8 against MacArthur and the Alumni Tailgate Competition held during homecoming weekend.
The hockey team won the pre-game tailgate, beating the baseball and water polo teams, and winning the hockey team and cash prize. The hockey station was full of decorations, spirited players, competitive games, and great food. Jesuit Hockey has already vowed to defend the title of "Tailgate Champion" again next year.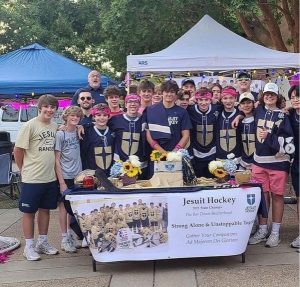 Along with the pre-game tailgate, they also participated in the alumni competition on the Saturday of homecoming weekend. They won the "People's Choice" award and also placed second in the brisket competition.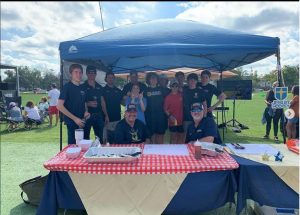 In both of the tailgates, hockey players had a great time creating memories and brotherhood.
To keep in touch with hockey follow @jesuitdallashockey on Instagram and check hockey's team page.
Stay tuned to The Roundup for more hockey news.