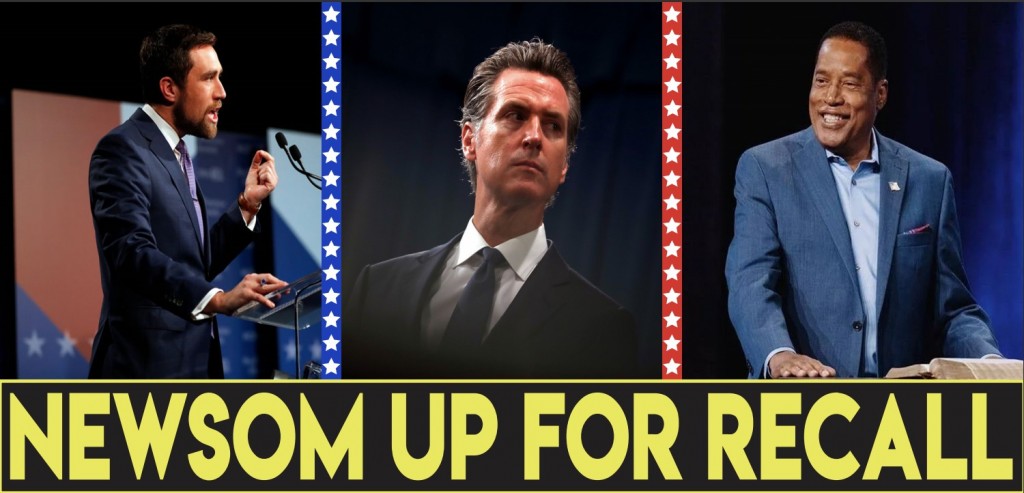 In May of this year, California's Recall Governor Newsom effort hit its required votes. The legal process is launching and over forty candidates race to the podium. From radio-host Larry Elder (R) and former San Diego governor Kevin Faulkner (R) to self-proclaimed moderates like trans-activist Katelyn Jenner (R) and YouTube financial advisor Kevin Paffrath (D), some faces stand out.
The two leading candidates – Elder, who won the Republican vote, and Paffrath, who won numerous democrats – fight for the independents' votes. Still, Newsom holds a large portion of the state majority democrats.
Kevin Paffrath – The Man With (many) Plans
With a YouTube following of over 1.6 million, Paffrath claims to be a people's man, a "JFK-Style democrat". He made clear he disliked Newsom's state-wide mask mandate and instead supports the local business decisions. In that same debate, he advocated for monetary incentives for vaccines and educating the public on their effectiveness.
Paffrath wants to reform public schooling to focus on career building. And instead of a one-size-fits-all approach, he wants police forces to match each communities' needs. In regards to homelessness, a top concern for homeowners, he aims to convert vacant malls and warehouses into rehabilitation centers. One of his more farfetched plans is the collaboration with the federal government to construct a water pipeline to the Mississippi river, thus solving California's water shortages.
Though all this seems expensive, Paffrath still wants to lower income taxes and remake California as a financially accessible state. He'll cover these expenses by diverting state revenue to projects which can be profitable, like California's high-speed rail line.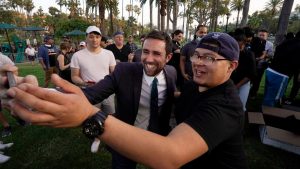 He also advocates for looser gun restrictions, legalizing gambling, and maintaining loose restrictions on personal drug use. Paffrath is very moderate and has voiced that his only goal is to "get California back on track", but has received some scrutiny from core democrats and republicans for not completely aligning with their ideals.
Larry Elder – The Family Man
Born and raised poor in a California hood, Elder is an outspoken proponent of maintaining individual responsibility and the two-parent household.
He's denied the notion that America is systemically racist and instead placed blame on welfare programs that tolerate family separation. These welfare programs he says, "incentivize women to marry the government", while the fathers aren't held accountable.
Elder has praised and wishes to implement, libertarian laws which place fewer burdens on small businesses and middle-class families. School choice has become his signature proposal. His idea is that if parents can choose where to send their kids, local public schools will make more effort to better their education. For California this is as big an issue as homelessness: According to USNews, California ranks 40th in K-12 education. Consequentially, the former majority leader of California's senate, Gloria Romero (D), advocates for the Elders campaign. Thus, she appeals to some independents.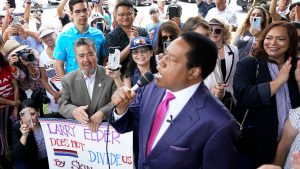 Through his advertisements, it's clear Elder needs the independents to win. He dominates polls amongst republicans but falls short for many democrats. Many scrutinize his libertarian policies such as reducing the minimum wage, allowing the free market to determine labor policies, minimizing MediCal (California's Medicare), and not extending MediCal to undocumented immigrants. He has advocated for policies democrats favor, predominantly the legalization of recreational drugs.
Even though Newsom has the majority of democrats, Elder is still threatening. Republican voters are fervent to get Newsom out of office and Democrats are less focused on the situation, allowing voter turnout to potentially be red. In response, many unwarranted claims were made about Elder. Newsom has called the recall a GOP power grab, while the LA Times published the headline, "Larry Elder is the Blackface of White Supremacy".
My Predictions
There will be two questions on the ballot: First, should California recall Gavin Newsom, second, who should replace Gavin Newsom? If the majority vote to remove Newsom then the second question will determine the new governor. It is important to know that even if Newsom is recalled, his supporters can mark their next favorite candidate.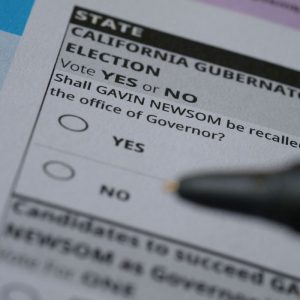 More than 50% of voters recalling Newsom is high due to Paffrath and Elder taking away independents and some Democrats. Paffrath would have the logical advantage because he would inherit Democrats who wanted to keep Newsom, along with the other Democrats and some independents. Elder's path to victory occurs if few democrats turn out to vote.
All will tell on September 14th, 2021.
Sources:
The Sacramento Bee
CalMatters
Forbes
LA Times
FiveThiryEight
USNews