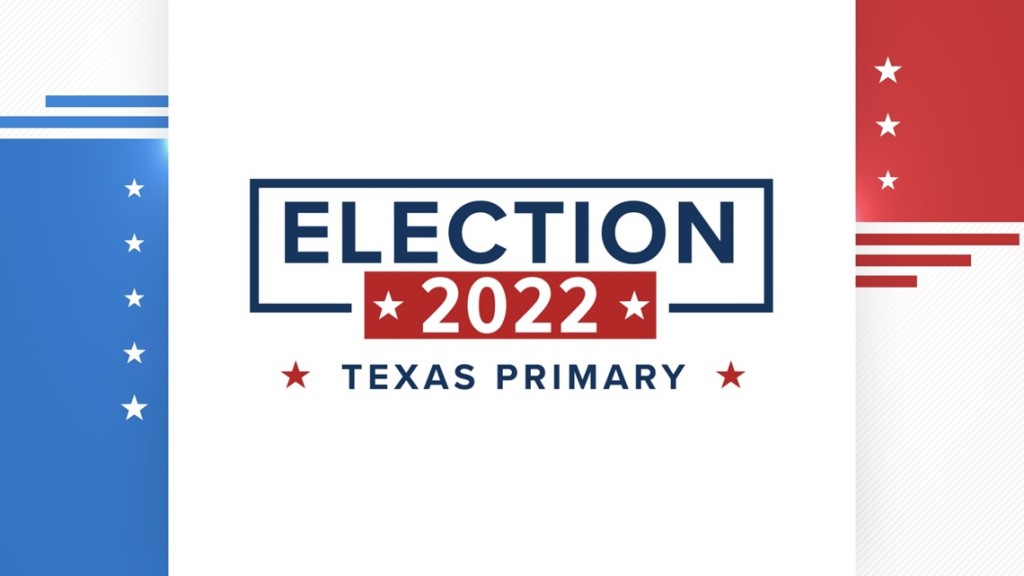 On March 1st, many registered voters in Texas casted their ballots for a multitude of public offices across the state. These voters chose party nominees for governor, lieutenant governor, attorney general, and other positions. Based on past debates and arguments by contesting candidates, many continued to vote for their parties like in 2018. Many incumbent and strong challenges of both parties were voted to continue with the election.
GOVERNOR RACES
Garnering approximately 1.3 million votes, incumbent Governor Greg Abbott defeated his two Republican opponents, Allen West, and Don Huffines. Abbott obtained 67% of the vote while seeking his third governor term. Now, Abbott is focused on maintaining his popularity in the Republican-dominated arena by addressing the state's issues such as reforming electric reliability, combatting human trafficking, and strengthening natural disaster readiness. Currently, according to many state polls, Abbott is preferred over Beto in handling these situations.
Meanwhile, popular Democrat challenger Beto O'Rourke defeated Joy Diaz and Michael Cooper on a massive scale. Beto gained almost 1 million votes and 91% of the Democrat votes. Now, Beto is focused on building up his base in South Texas and gathering his 2018 coalition to topple Abbott.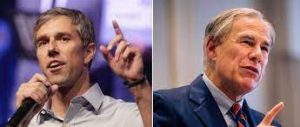 LIEUTENANT GOVERNOR RACE
The lieutenant governor position is the second-highest in the state and the overseer of the Texas Senate. Quietly seeking advice and influence from former President Trump, incumbent Dan Patrick defeated all of his Republican challengers. Back in 2018, Patrick defeated the main Democrat challenger, Mike Collier, by a margin of less than 5%. This means that Patrick's lead could either swing in his favor or in the Democrats' favor.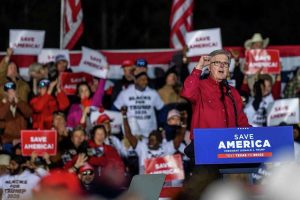 Seeking to challenge incumbent Dan Patrick again, Mike Collier narrowly passed his main Democrat challenger, Michelle Beckley, by gaining 41% of Democrat voters. However, both of these candidates will move on to the May runoff due to neither side gaining enough votes. Serving in House District 65 in the Texas House of Representatives, Beckley was inspired to run for office after attending the Dallas Women's March in 2017. Now, Beckley remains a strong contender to be the main Democrat challenger of Patrick.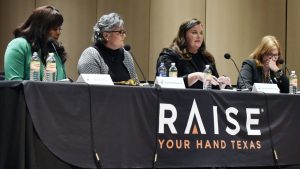 ATTORNEY GENERAL RACE
Representing the state in the civil legislature as the top lawyer, incumbent Ken Paxton seeks his third term. However, his tenure has been clouded by an FBI investigation for claims of malfeasance in office. After the election, Ken Paxton will enter into a runoff race against George P. Bush due to only having 42% of the votes. Bush is the current Texas Land Commissioner and the descendant of a political dynasty. His job is to ensure veterans get their benefits and oversee investments in the education system and energy industries.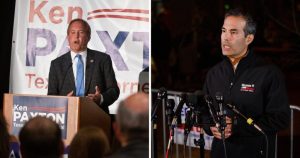 Despite receiving lower fundraising than her opponents, Rochelle Garza emerged with 43% of the votes. However, Joe Jarowski and Lee Merritt finished behind Garza by 26% each. After a tough race, Lee Merritt suspended his campaign, leaving only Garza and Jarwoski to face off in the May runoff.
COMMISSIONER ELECTIONS
Overall, Republicans seem to be leading in most of the other elections. First, in the race for the Agriculture Commissioner, incumbent Sid Miller garnered 992,000 votes (59% of Republican votes), a number larger than his two Democrat opponents' votes combined (numbered only to 983,000).
After George P. Bush is heading to runoff against Ken Paxton for attorney general, a dozen Republicans vied for control of Bush's former Land Commissioner. Receiving endorsements from Trump and Senator Ted Cruz, Dawn Buckingham will head to the runoff against Tim Wesley. Currently, Buckingham is favored to win the runoff due to having 41% of Republican votes. In the Democrat arena, Sandragrace Martinez and Jay Kleberg will enter the runoff as well after a tough contention in the primary.
In the Railroad Commissioner Race, incumbent Wayne Christian gained only 47% of Republican votes. This means that he will face Sarah Stogner (15% of votes) in the May runoff. Meanwhile, Luke Warford entered as the only Democrat candidate to challenge the winner of the Republican runoff.
TEXAS BOARD OF EDUCATION, SUPREME COURT, & HOUSE OF REPRESENTATIVES ELECTIONS
Other races in the Texas State Board of Education and Supreme Court, and House of Representatives are taking place as well. In the State Board of Education, nine districts are held by Republicans and six districts are held by Democrats. Across the board, Republican and Democrat incumbents won their primaries, except for two Republicans in Districts 14 and 15.
In the Texas Supreme Court, there are nine justices, all of them held by Republicans. Three of these nine seats are up for grabs in the election. First, in Place 3, incumbent Debra Lehrmann will face Democrat Erin Nowell in the November race. Lehrmann's votes outnumber Nowell's by a 3:2 ratio. Next, in Place 5, incumbent Rebeca Aizpuru Huddle holds 1.5 million votes, a number that outnumbers her Democrat opponent, Amanda Reichek, also on a ratio of 3:2. Finally, in Place 9, incumbent Evan Young won 54% of the Republican votes and will advance to face Democrat Julia Maldonado. Maldonado entered her primary as the only Democrat contender, resulting in her obtaining all 922,000 votes.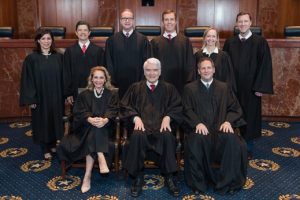 Also, due to the newly drawn 38-district congressional map, two new House seats are added. Serving two-year terms, 31 Texas Representatives are running again. Currently, the Republicans dominate the previous 36 districts by holding 23 of them. Overall, many top leaders and incumbents of both parties will advance either to the runoff or the November general election. The general election will be part of the larger 2022 US Elections or the Midterms.
Finally, every seat in the Texas Senate is up for reelection due to the newly drawn congressional map. Currently, Republicans hold 18 of 31 Senate seats with the Democrats retaining the rest. Almost all of Lieutenant Governor Dan Patrick's preferred Republicans made it to the November general election.
IMPORTANT POINTS
First, under new GOP laws, 18,000 mail-in votes were rejected. The state's largest counties saw large spikes in the rates of rejected mail-in ballots. Through Senate Bill 1, Republicans restricted mail-in voting to only people 65 and older and people with disabilities. Also, many Republicans argued that this bill was meant to enhance state elections' security and integrity. However, many Democrats and organizations such as the Texas Civil Rights Project strongly objected to this. James Slattery, Texas Civil Rights Project attorney declared that Republicans were "directly responsible for disenfranchising tens of thousands of Texas voters."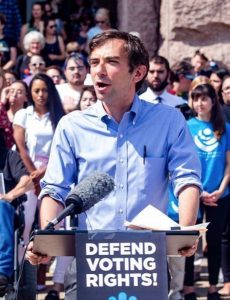 Second, this year's primary election turnout went down as one of the lowest in the state's history. Only 18% of registered voters participated in the voting. Big blue counties include Harris, Bexar, Dallas, and Travis counties. Only 15% of registered voters in these counties actually voted. As for the big red counties that number up to 218, 21% of registered voters voted for their preferred nominees.
CONCLUSION
Only a handful of nominees such as Ken Paxton and George P. Bush will face off in the May 24th runoff election. In the end, most Republican and Democrat incumbents advance to the November general election. These incumbents range from governor and attorney general positions to the Texas Senate. Also, these winners received various endorsements and donations from top politicians and organizations. However, nothing is certain for either side due to the low voter turnout and enthusiasm among many Texans.