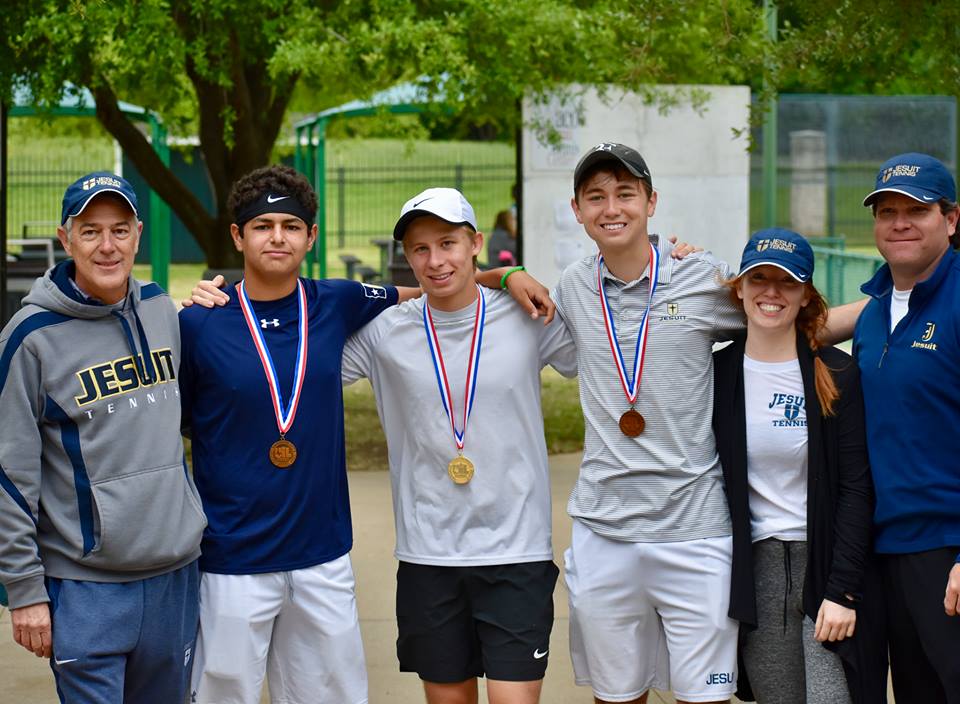 As the tennis season comes to an end, the matches where "it all counts" arrive: districts and regionals. The varsity district 6A tournament, like the past three years, was hosted at Coppell High School, a major rival of Jesuit within the district. As an all guys school, Jesuit was only able to send six players, in the form of two singles teams and two doubles teams. However, this didn't hold them back as by the end of the tournament there were able to hold a second place team trophy, despite every other team counting points accumulated from the girl's teams along with the boy's scores.
The boy's singles division saw success from two young players, as Reid Staples '20 won the whole bracket, defeating last year's state bronze medalist, Justin Chen '18 from Coppell. Also, notably, freshman Max Platt '21 was able to come away with third place, which, while not enough to qualify for regionals, was a huge feat, freshmen seldom compete in varsity.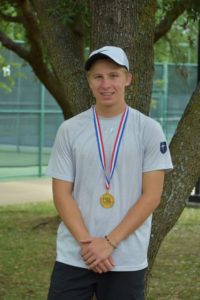 Staples would go on to play in regional tournament in Waco, Texas, where he convincingly won the regional tournament, winning the final match 6-3 and 6-2. These results will set him to be the first Jesuit singles player to reach state. Staples reflected on the experience: "I thought the atmosphere was great. It was a great chance to bond with your team and get to see some good tennis. Also the site where we played was sick, and it was a good chance to hang out with players from different schools around Texas. These were by far the best tournaments of the season."
The boys doubles, which has always been a strong feature of Jesuit tennis, also saw success, as new doubles pair, John Lindberg '18 and Diego Trejo '20, won the varsity district doubles bracket at Coppell. However, at Waco, they would fall short of the top two spots necessary for state, but still managed to pull of third place in a tough crowd, featuring team tennis state champs, Houston Memorial. Trejo stated that "I feel that there is more pressure this year since Hayden and Ethan have left the team and their absence has forced everyone to elevate their own level of play, but it was a really fun experience with John. We didn't get the results we wanted in regionals but we played well and can't be mad about that."
Trejo's partner, Lindberg, who has experienced this before, last year, said "it's tough to be a match away from state two years in a row and lose to the same team both years. On the bright side we have one player going to state in singles and our team is for the most part pretty young. So in the future we should be looking at some titles." Along these sentiments to note that out of three players, who went to regionals, for two of them it was their first time experiencing varsity tennis, and thus they alongside this young team have multiple years to improve on these results. And for Reid Staples, who will be going to the state tournament, all of Jesuit wishes the best of luck.