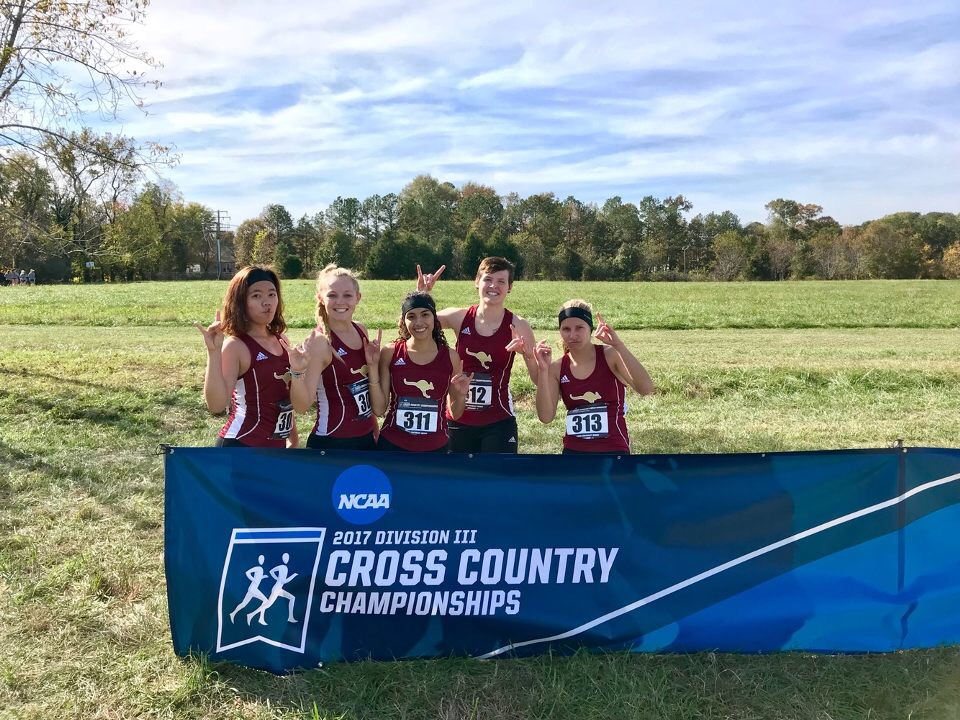 Mrs. Clark is an incredible biology teacher at Jesuit. She has pushed students both in and out of the classroom to do their very best. She is one of many teachers who truly model the tenets of Jesuit Dallas. Coming from Austin College, within her first years as a Jesuit teacher, she has taught kids science skills that can be applied everywhere.
To celebrate her remarkable impact, I decided to do a brief Q&A to learn more about her, displaying her accomplishments to a broader audience. Enjoy!
Tell us a little about yourself and your personality. How did your path through high school and college lead you to Jesuit?
"I graduated high school in Oklahoma. I went to a really small private school in Tulsa and I really loved school. I really liked learning.
I wasn't quite sure what I wanted to do. I really liked science. So, I thought maybe doctor or a nurse. But then, I had this really awesome science teacher in high school and she was just amazing. She was a great teacher. She had this way about getting to know all of her students and she was awesome and I wanted it to be like her.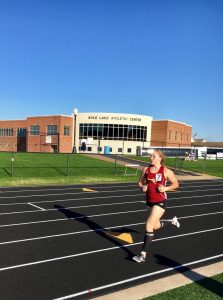 So, when I got to college, I went to Austin College and I chose that school because they had a really great teacher program. They had a really great science department and I got to do athletics, which was awesome. So, I got to college and I was thinking about teaching, because it combined all the things that I really loved in one place.
I graduated college with my degree in biology, and I got certified to be a teacher in Texas. I have a Master's in Teaching, and while I was in college, I swam, I ran cross country, and track. So, I was in the training room a lot, and by spending time in the training room, you get to know lots of other athletes.
A couple of my friends from college actually graduated high school from Jesuit. They were soccer players and basketball players, and so my senior year, when I was applying for jobs, they kind of threw out the name, I looked online, and they happened to have a science position and that's why I'm here."
Why did you choose your area of study and how did Jesuit let you harness your abilities as an instructor/counselor/advisor?
"I am an assistant strength coach up in the Dell, so I work with our cross-country runners, distance track guys, and our swimmers.
I help with Freshmen Athletics when I can, and our new schedule makes it a little bit more challenging as a full-time teacher to oversee Freshmen Athletics, but I love getting to do something outside of science and seeing the boys interact in a way outside of the classroom."
What is your favorite thing or aspect of Jesuit?
"I would say my favorite part is probably the community, especially among teachers, I feel like I really enjoy working in the science department and not just being coworkers, but being friends outside of work. That's my favorite part as an adult.
I love getting to interact with you guys outside of just our 50 minute block, and I like that we have 10 minutes before class to chat and hang out in the hallways, during athletics, and things like that. The community part of Jesuit has been my favorite."
What makes you unique?
"I would say that I am generally very optimistic and I always look for the bright side in any situation.  I think that's maybe unique, especially in this time of such change and just craziness with a pandemic and, and we never know what things are gonna work and what things aren't. We have no idea what's going on, so I am trying to find the good in the situation. I also like to have fun.
I want school to be a place that's fun. My job is to teach, and so in the middle of teaching biology, I want to have fun and I want to make my classroom and Jesuit a place that people want to come to. By making it fun and by finding the good in the situation, I think those go hand in hand.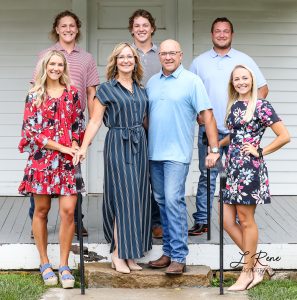 It's just awesome.  I think science is so cool because it answers so many questions that we have. The more we learn about science, the more we learn about the world and in ourselves and just how things work together. And I love that. Um, I also think science is a great place to learn just life skills.
You learn how to problem solve in science. We're learning that nine times out of 10, we're wrong, and so I think science is really cool because we're not just learning the scientific method or how to problem solve or what is environmental science or what is a cell. We're learning, 'How do we go from getting the answer wrong to figuring out the right answer or moving forward from that?'
Science teaches us just about how to be a human being. We're learning how to be wrong, and go from there and develop critical thinking skills. Those are some life applications."
If you had one piece of advice for students going out into the world, what would it be?
"I would remind them that they're all in the same boat.  Everybody is a freshman.
Everybody  is a first year student at Jesuit and nobody else in their class has been here before, so I think that kind of levels the playing field. If you're interested in something, Jesuit has a club or an activity for that, and if they don't, find some friends. Get involved and don't be afraid to just be yourself. 
For someone leaving Jesuit, I would say the world can be big and scary, so don't forget where you came from and your friends. College and adulthood is fun. Find enjoyment where you're at and don't look too far ahead.
Don't let things stress you out too much because we have one life and we should just live it."
Stay tuned to The Roundup for more teacher interviews!