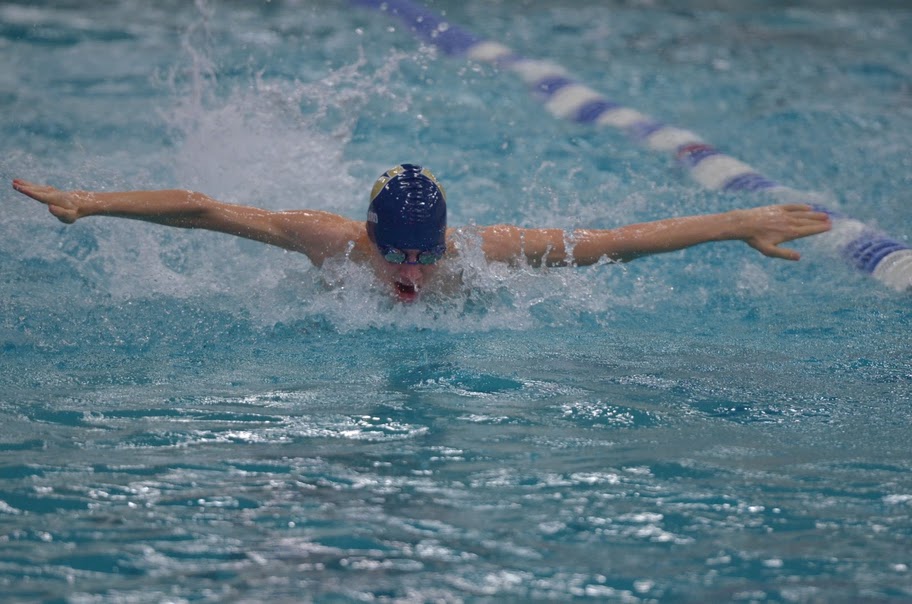 This spring, the Jesuit Ranger swim team looks to continue their success from the first half of the season and finish the second half year strong.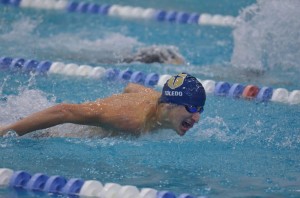 Jesuit's natators are led by 12 seniors, senior captain Colin Taylor, assistant coach Seth Waits, and head coach B. J. Antes. "The swim team is doing very well," said Coach Waits, who is in his fourth year of coaching the swim team. "We placed third out of 69 teams in one of the biggest meets of the season right before Thanksgiving."
The swim team also placed well at the FMHS (Flower Mound High School)/ Jesuit/ Ursuline meet on January 5, 2012, at Lakeside Aquatic Club.  Winners include Eric Futscher '13, winner of the Boys 200 yard freestyle and the Boys 500 yard freestyle; Jon Hoffman '12, winner of the Boys 100 yard back stroke; and the winning Boys 200 yard freestyle relay team of Alex Knitch '12, Nathan Ward '12, Nolan Daniels '15, and Mead Robuck '14.
Jesuit's diving team was led by senior Caldwell Lilley, who helped the team with a second place finish in the Boys 1mtr Diving event. Although Jesuit did not win the meet, they came in a close second, giving them hope for great success when it comes time for districts.
Waits believes that the team's strong start and their success down the home stretch are due to the team's strong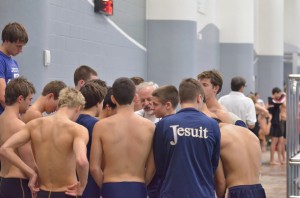 swimmers and the "incredible depth" of the team, which past teams have not enjoyed. The depth of the team allows Jesuit to pick up overlooked points and gives the team a better chance to win close meets.
Swimming also gives the members of the team a fun atmosphere to interact. "Swim team is really fun," says sophomore swimmer Erik Furton '14. "We're looking to win regionals this year."
The swim team has a realistic chance of advancing past districts and on to the regional meet, which is February 11.  Additionally, the team hopes to send a few individual swimmers and relay teams to the state meet, which they were not able to do last year.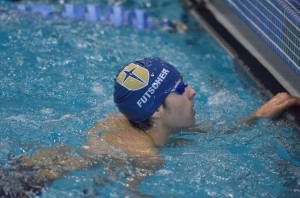 Swimming is also beneficial outside of the pool.  Specifically, the swim team "demands a high level of discipline," according to Coach Waits. "Swimmers and coaches have to get up very early, swimmers have to get their homework done, go to bed at a decent time, and manage their time."
Although it is too late to join the swim team this year, the swim team is eager to welcome new members after spring break for off-season training.