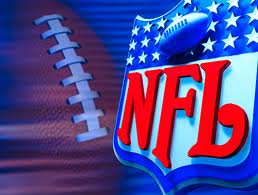 So I'm a measly 4-6 for my playoffs picks this year. If you're starting to think I'm not qualified to make these picks, I understand. Hopefully this week I can change your mind.
Green Bay Packers vs. Pittsburgh Steelers
Matchup
It all comes down to this. The Packers and Steelers meet at the Death Star (Cowboy Stadium) this Sunday for Super Bowl XLV. It's a matchup of two classic NFL teams, and it should make for an exciting game. The city of Dallas is electric and, aside from Jerry Jones, who is still crying about the Cowboys' sad season, everyone here can hardly wait.
The Packers booked their ticket to the big game by surviving a scare by the Bears' third string quarterback Caleb Hanie and the Steelers killed the Jets' engine (pun intended) with a shutdown first half and a late goal line stand. This Super Bowl matchup is a battle of sturdy defenses (the Steelers and Packers are 1st and 2nd in the league, respectively, in scoring defense) and elite quarterbacks. The Steelers' QB Ben Roethlisberger already has 2 rings and the Packers' QB Aaron Rodgers has been lighting teams up in the playoffs so far. This is setting up to be a great Super Bowl and fans have very high expectations
What to Watch
The Packers' offense vs. the Steelers' defense. It may seem simple and self explanatory but I choose this matchup because the game is being played in a dome, where the Packers offense has been unstoppable under Aaron Rodgers. Since 2008, in the 11 games the Packers have played in a domed stadium, with Rodgers starting and playing at least 2 quarters, they have averaged 33.7 points, and, in the two playoff games they've played indoors, they have scored 45 and 48 points. Though they have faced some pretty sturdy defenses during theses 11 games, they haven't faced any as good as this Steelers defense. The Steelers D finished the season near the top of the leader boards in most defensive categories, including scoring defense and yards against. They're led by former defensive player of the year James Harrison and ball hawk Troy Polamalu. The Steelers will be the best defense the Packers will have faced all year and it will be interesting to see how effective their high powered offense is.
Prediction
Packers- 21, Steelers- 20; Aaron Rodgers gets his first of many rings to come while vets, like Donald Driver, get their long deserved first ring. Peer Predictions:
Justin Rubenstein '14- Packers- 38, Steelers- 21
Mason Amelott '14- Packers- 42, Steelers- 35
Chris Hernandez '13- Steelers- 27, Packers- 24
Basil Seif '13- Packers- 31, Steelers- 27
Nicolas Brown '12- Steelers- 14, Packers- 9
James Mantel '12- Packers- 24, Steelers- 17
Charles Holmes '11- Steelers- 28, Packers- 24
Thomas Ackels '11- Packers- 28, Steelers- 21