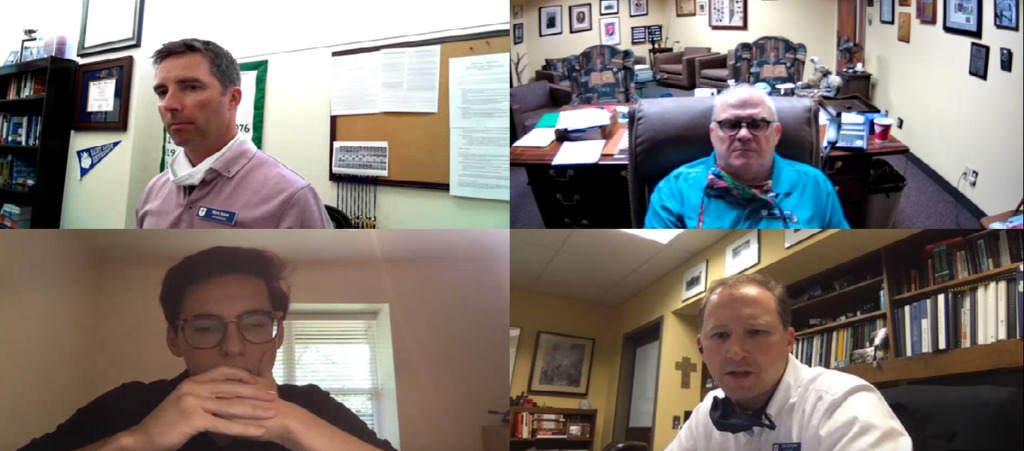 The Roundup hosted a virtual conversation with Jesuit President Michael Earsing and Principal Tom Garrison over the summer on June 24, 2020 to discuss expectations for the upcoming school year. 3 months later, Jesuit is now in school with its hybrid system. To take a look back about how Jesuit's expectations have changed with the coronavirus, I highly recommend you watch this. The interview was rather lengthy, but it relays important information, and you can take a look at it to think about how the times have changed since March.
Video file is shown above. Make sure to watch, because it's definitely worth your time!
Check back to The Roundup for more media coverage!