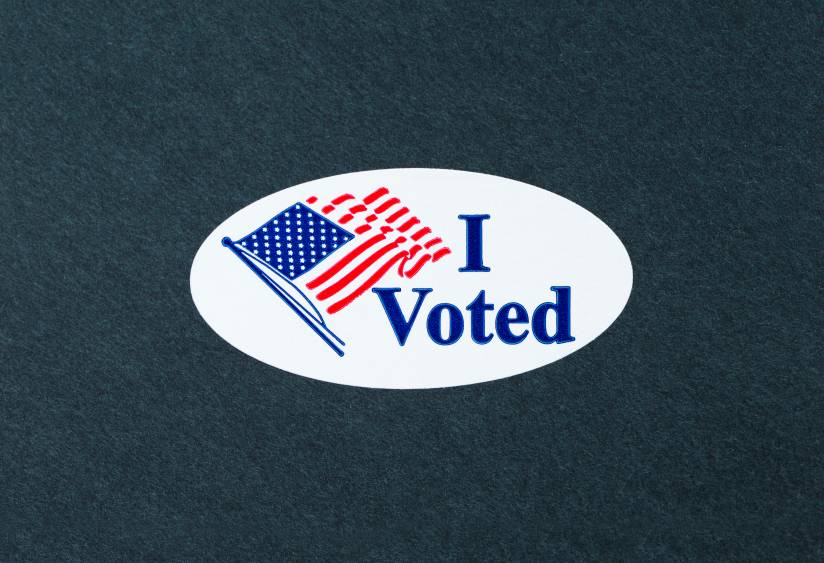 With student body president and vice president elections right around the corner, read up on each candidates stance to make an informed decision this year.
Warning: Tune into the student body primary Election on Thursday, February 24, 2022.
**EDIT: Due to weather complications the primary election will be held on Monday, February 28, 2022.
**If a ticket receives 50% or more of the votes in the primary, a follow-up election is not warranted.
Student Body President and Vice President Candidate Reflections on Leadership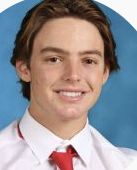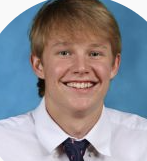 Ticket One: Jordan Mason (President) and Charlie Humbert (Vice President)
Jordan Mason—My name is Jordan Mason, and ever since elementary school, I have envisioned myself as a leader in my community. Through my formation as a Jesuit Brother, I always strived to set a good example for those around me. I believe that I should be elected Student Body President due to my strong charismatic leadership and determination to make a change in our student body. As President of the student body, I will make a positive impact in all aspects of our community. As a student, I make an extensive effort to represent Jesuit as a well-respected, mature, and determined young man. I believe that those around me look up to my strong commitment to make a positive impact on our school. I strive to represent all aspects of the Jesuit Student and urge others to make an effort to resemble all aspects as well. Plans I have to improve Jesuit consist of the food selection and quality, cleanliness of bathrooms, and an improved/extended place to study during times of the day when most places are full. I believe that I have many qualities that will help improve our community. First, I have a determination to improve our community, as I feel that there has been a lack of determination in the past. Second, my honesty is a sign of maturity, and I will always be honest and straightforward towards our student body. Third, I respect others. I believe that everyone is entitled to their own opinion, and I will always be open and engaging towards other people's opinions and respect them, even if I do not agree with them. 
Charlie Humbert — Leadership is the ability of a person to influence and direct people of a group. When I think of student council, I think of one thing, and that is "Leadership." Student Council requires a large deal of leadership and people who can represent our school in the right way. As a Jesuit student, I see the values and responsibilities that a Jesuit Student Council member embodies, and I know I will be able to fulfill that job/responsibility when the seniors go off to college. I am also actively cooperating in some clubs/activities at Jesuit right now, like Track and Field, Manna for Others, and I have recently signed up for Junior Kairos in which I hope to partake in that in my Junior/Senior year as well. Out of school my mom, brother, and I are working right now with a charity organization called NPH, and we are communicating with Mr. Perry right now to collaborate with Jesuit. I feel that these activities are a small way to give back and show my appreciation for Jesuit. Now, I have some ideas in mind to help/improve Jesuit. I want to work with the students and find a more efficient way to be able to get lunch in the Dining Hall and find a better way to dispose of the food so it's quicker and cleaner. When I go to grab lunch, the dining hall can be chaotic at times and can be pretty messy, which makes the jobs of the cafeteria staff very difficult. Lastly, I feel that a strength of mine is that I am easygoing and can talk to people easily, which is very helpful when I'm talking to a more introverted student, or someone I don't know. I will freely communicate with the students at Jesuit.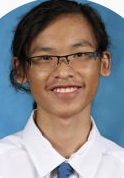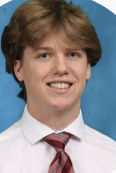 Ticket Two: Theo Nguyen (President) and Luke Gurley (Vice President)
Theodore Nguyen–As an avid candidate for student body president, I firmly recognize the great responsibility of a student council member. I should be elected because I have demonstrated leadership in many student organizations, organizations that include the National Spanish Honors Society, Interact, and the leadership branch of Medical Society. These organizations have helped me in representing Jesuit as a leader who serves their community and leads by example. My proficiency with negotiation, planning, and research will elevate myself to represent the best possible candidate for student body president. Furthermore, I represent Jesuit as one of the few high achieving musicians within my class who has received numerous awards from the Texas Private School Music Educators Association. However, my aspirations as a current junior do not end here. I plan to expand awareness on issues that affect the student body as a whole. Some of the proposals I have as a candidate include a more cohesive schedule that allows for more productivity within classes especially for AP students, the implementation of a more transparent system of communicating with the student council directly, and the increased encouragement of leadership opportunities for underclassmen. One of the cornerstones of leadership is the ability to collaborate and negotiate with multiple parties, and I believe that my ability to collaborate with others will assist me in my candidacy for this position with the student council.
Luke Gurley—I should be elected as student body vice president because I am driven and passionate in any challenge I take on. I can promise you that in any challenge I'll face as vice president, I will work with one-hundred percent effort and bring brilliant ideas to solve issues. I present myself at Jesuit in each class as a respectful leader that students can turn towards for assistance. I do everything to the best of my ability and hold myself accountable if I am lacking in performance. If I am elected as your vice president I will begin by making sure our cafeteria stays clean by instilling easy cleaning habits in the students. I will also bring our community together by implementing my ideas for the various school dances and social events. Finally, I can promise to listen to each and everyone of you because you matter, and your opinions matter. I am qualified as a leader to hold the position of student body vice president because I am responsible and dependable. I am also open to ideas and creativity which is important when serving for a body of students.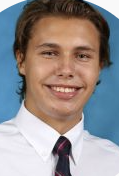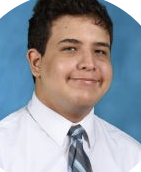 Ticket Three: Van Alex Ramey (President) and Jose Alvarado (Vice President)
Van Alex Ramey—I believe that I am the perfect candidate to be elected for student council president because I can represent all facets of the student body. I can resonate with the issues and wishes of almost any section of the school because of my various inquiries within the school. Not only am I a devoted scholar and athlete, but I also participate in many service and extracurricular activities which have connected me with peers of mine with several different interests. I wish to improve Jesuit by ensuring that every student has the opportunity to share their opinions about what makes Jesuit special and make those special parts of our community and school magnified, deepening school pride and involvement. Furthermore, after shifting divisions, I want to increase awareness and support for all of our sports, band, debate, and other teams which will compete. Finally, I want to promote cultural education of all of the differing backgrounds present at Jesuit. Part of Jesuit is being loving, and the first step in loving is understanding those who are around you. I wish to accomplish this with special days of culture where people can spread their feedback on their faith, customs, and experiences. I will be able to do all of this through my many great leadership qualities such as an openness to hear others opinions while staying focused on a central vision, creativity, and a willingness to go above and beyond with the completion of projects. 
Jose Alvarado – I should be elected for the Student Body position because I believe that I can make a change for the better at Jesuit. An issue that I see at Jesuit is that there are people too shy or not able to speak up about the problems they see that are or can be problematic for them or other students. A change that I would implement is to change the environment from the joking, egocentric attitude that it currently is to a more sharing and a familiar ambience. Some other plans that I have for Jesuit are to implement an interactive examen, create more opportunities for students to engage within the community, and create a time and place to hear the problems of the student body. I currently represent my class in my membership in the Hope Squad, membership of the student council, initiation of the fight analysis club, as well as being a part of band and the warhammer club. I am passionate about all of these clubs and services because each of these clubs I am a part of, represent who I am as a person and show the leadership qualities that make me qualified to hold the position in the student body. Hope Squad and marching band show that I am attentive to detail, open to change, talented at listening to my peers, and flexible to immediate changes. Student council and the creation of the fight analysis show that I am open to different and unorthodox ideas, and that I am not afraid to be a leader and to spearhead plans.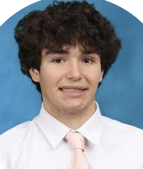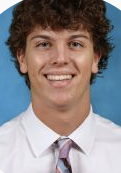 Ticket Four: Raul Hernandez (President) and Michael Mathie (Vice President)
Raul Hernandez –Jesuit has made me a better person, a better friend, and has planted a seed of wanting to set fire to this world for the better. I should be elected because not only do I believe in what Jesuit stands for but because I want to do my best to give back to my community. Over the years I have represented my school in speeches, open houses, interviews, and many more. One of my favorite speeches I gave here at Jesuit was the one I improvised when receiving the Men for Others award. I had a whole script written up and was reading it on the podium when I had a spark fill inside me that told me to start speaking from the heart. I looked up from my script to the audience and simply told my true feelings on what Jesuit means to me. I explained how everyone here is welcomed and how much love is present through faculty and coaches. Now, my plans to improve Jesuit will focus on making students feel included in every extracurricular, sporting event, and day to day activity. Another pillar I want to help forge is fighting the stigma of mental health. I want to help not only my class, but the school understand that struggling is okay and understand the strengths that good mental health brings to their life. I consider myself to be qualified because of how much passion and care I have for my school. I will focus on helping Jesuits students grow in any way they can.
Micheal Mathie—I should be elected because I have proven my commitment to this school and have increasingly become more and more involved with the Jesuit student body. I believe that I represent the school in many different ways. First, I strive to follow the profile of the graduate in every way possible. I represent the school as a dedicated student-athlete, involved in two varsity sports and consistent academic accomplishments. I have many perspectives because I am involved in many things with a variety of different people. At Jesuit, I hope to further improve access to clubs and organizations that may not be known. Although there is more access now, I feel like there can always be more, especially for the freshman and sophomores who are learning their interests. Also, I hope to improve the practicality of the bell schedule and improve coordination with departments so that certain classes do not pile up the workload on the same days. I think one of the things that makes me most qualified for this position is my various involvement and leadership within the school such as my weekly commitment to Hope Squad, Ignatian Service, and PALS leadership program this school year, not to mention my current role on Student Council as class Vice president. Not only have I proven my service to the community, but I also have proven many athletic commitments, playing two varsity sports at Jesuit, Lacrosse, and Basketball which has caused me to increase my time management skills, balancing them with school and other organizations.
Tune into The Roundup for more news on STUCO elections!