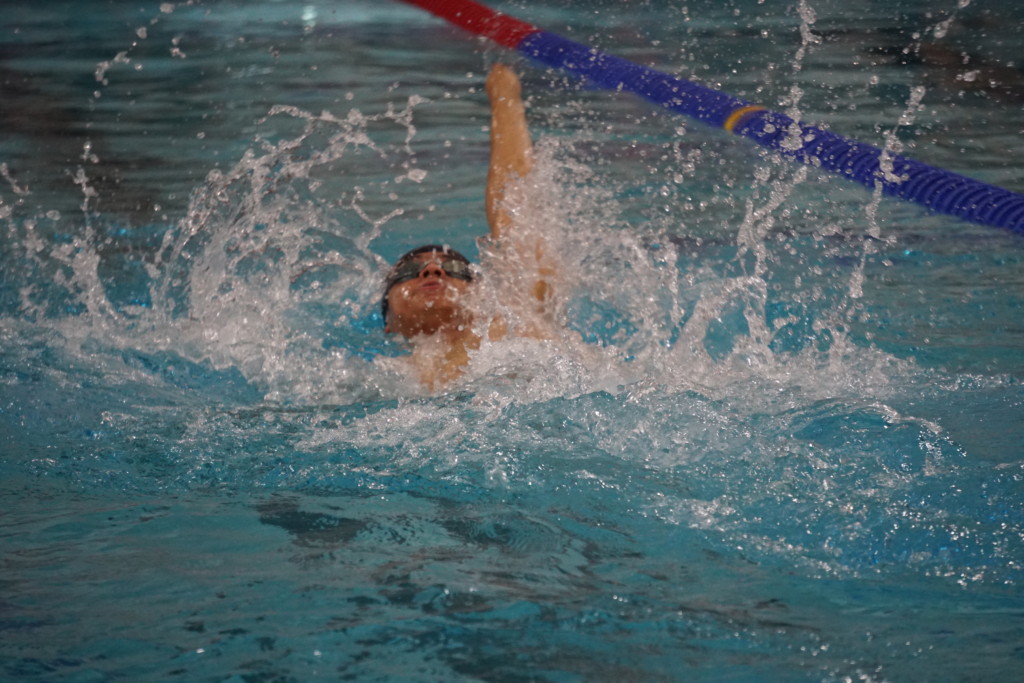 As Jesuit's swimming team first opponent was a very strong and well- balanced Plano East team, they wanted to start strong and maintain their fervent energy. However, as senior Aidan Hoofard pointed out, "they gained the early lead on us, but we stayed together and persevered and our overall effort really helped us climb back into contention". This was because Plano East won the first three events, gaining a big lead initially.             
       But this meet was far from over. In the 50 free, Jesuit started its run, clinching the top four spots, grabbing the lead from the Wildcats. The four who placed were sophomore Jackson Summers, with a time of 23.21, junior Alexander Hung with a time of 23.41, senior Ryan Brown with s time of 24.12, and another junior in Alexander Chong, who recorded a time of 24.52.
     Furthermore, Jesuit furthered its cushion as they went 1-2-3 in the 100 back, as junior William McKinney lead the charge to go along with second place finisher James Savarese '22 and Ryan Brown in third.
      In diving, Jesuit also took 1-2, with Jack Young '21 scoring a 204.30 and sophomore Blake Butz adding a 134.45.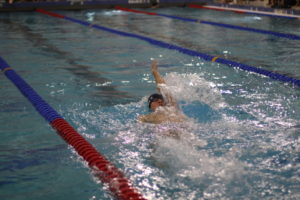 After taking on and conquering Plano East, Jesuit finished their week on a solid note after a dominate win over rival Bishop Lynch. Their dominance started in the 200-yard medley relay, winning by over 4 seconds. The team consisted of James Savarese, William McKinney, senior Ivan Lopez, and Jackson Summers. This group clocked a time of 1:47:76 of the second place finisher, which also consisted of Jesuit swimmers lead by Ryan Brown. They finished with a time of 1:51:47.
    This strong start established early momentum for the Rangers, and they certainly had no plans to let up. Summers won both the 100 and 200 free, with the help of his Jesuit brothers to sweep the podium in both races.
    Another big winner for the day was Mckinney, who claimed the 200 I.M. to go along with a win in the 100 breast, which he swam in the time of 1:05.92.
    Other big winners during the meet include Ivan Lopez, who won the 100 fly, recording a time of 58.69. Savarese claimed the 100 back to further establish Jesuit's dominance paired along with another win by junior Ryan Peckham, who placed first in 500 free.
    Jesuit's next upcoming meet with occur on Saturday, September 28 at 11:30 am. They look to keep up this blazing hot start they are off to, fueled by senior leadership and a plethora of up and coming talent as many sophomores and juniors are certainty making their presence felt.