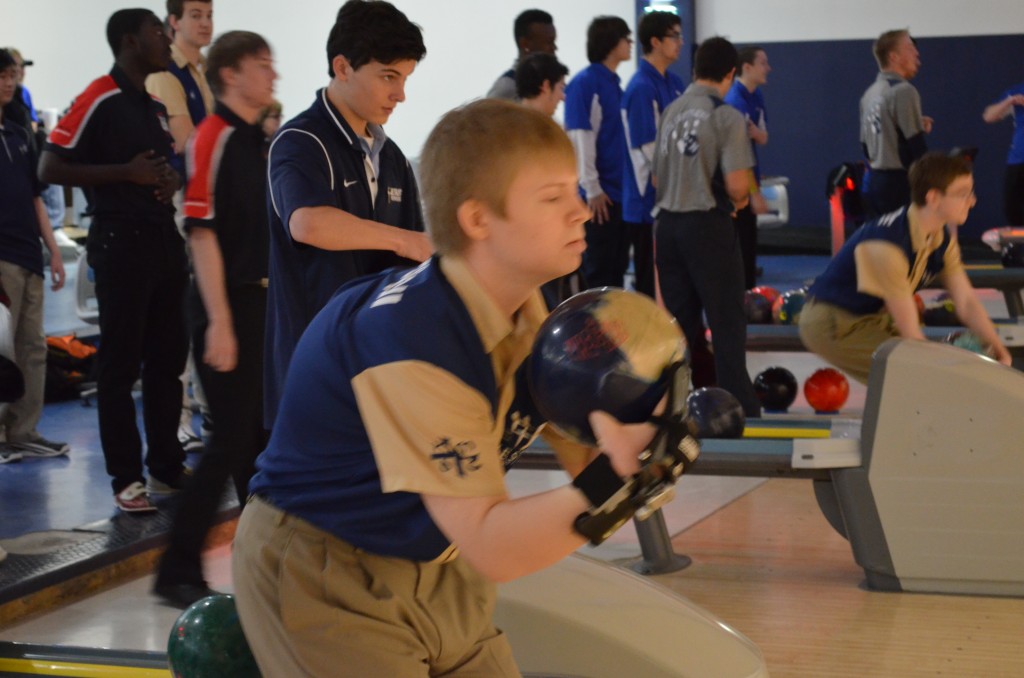 During Jesuit's match against Irving Nimitz on January 24th, the bowling team lost eight to seven, only losing by a single pin. One of the many highlights from this game was Chad Uy '17 bowling a total of 341 points, the second highest on the team behind Matthew Martin '15, who bowled a total of 339. Uy averages around 157 each game but really stepped it up this match; his first game he bowled a 171, followed by a 170 in the second. This was a very disheartening yet promising loss for the Rangers.
After Nimitz, Jesuit's next match was against L.D. Bell High School on February 7th. Sadly, the bowling team did not put forth their best performance of the year. The team lost the first two individual games five to two, learning a lot in the process.
From this match, the squad really grew in unity, which helped them stomp Irving McArthur fourteen to one the following week on February 14th. The highlight of this game was Michael Case '15, another outstanding senior bowler, bowling a 213 in his first round and ending up with a 377 total. Four out of Jesuit's five bowlers won their individual matches and really improved, their performances helping to prepare them for their upcoming regionals.
Mrs. Mattacchione, the Varsity Bowling coach, preached that she "is very proud of the team this year." She continued, "We played as a team every match. We stepped up to the challenge of better teams. Coming down to the last match of the season, we knew that we had to earn a spot at regionals and we succeeded."
Trey Russell '16, one of the leading bowlers on the team, reflected, "I have been impressed by how the team has responded to difficult situations throughout the season and what we have learned as we moved through these tough challenges." Trey really focused on the fact that since many great bowlers graduated last year, this year's team really had to step up and assume leadership roles.
He went on by saying, "We will continue to represent Jesuit to the best of our ability and we will continue to support each other in these next few difficult matches."
As the team moves on to Regionals this weekend on March 1st, the level of competition will improve, meaning the bowling team will have to rise to the occasion and perform. Mrs. Mattacchione and the bowling team believe they have a great shot at winning due to the fact that they played some of their best Baker games to date this season with their highest team baker game of 256.
Sadly, not everybody is going to bowl individually, but Matthew Martin '15, one of Jesuit's beloved two-handed bowlers, will be able to perform individually because he was ranked one of the top bowlers in the district.
All in all, the Jesuit Rangers bowling team has had a successful year with a winning record of 4-3. Hopefully they will be able to extend their season at the upcoming Regional tournament.