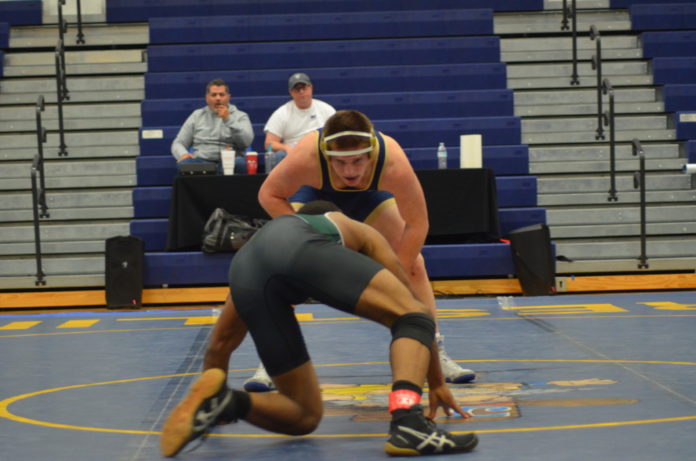 Research by Jack Barton '20
With countless hours of practice weekly, the Jesuit wrestling team prepares for the most important part of any team's season: the playoffs. With numerous successes during the month of January, the team hopes to win it all this year in the postseason.
During the month of January, the Jesuit Wrestling team competed in several tournaments and matches, like the Cy Fair Invitational and the Frank Halloran Ranger Classic. With their season coming to a close, the team hopes to do well in the upcoming UIL District 7 Championships.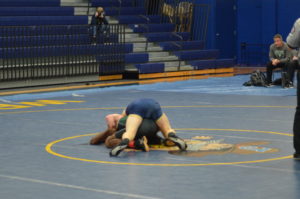 Cy Fair Invitational
On January 6th and 7th, the Rangers competed in the Cy Fair Invitational. Junior Gabe Farrell stated that "Cy Fair went well for [him]." He earned significant wins that will affect his district and regional seeding.
As for the rest of the team, he said that it "was a mixed bag, and [the tournament] gave an injury to one of the varsity wrestlers."
Unfortunately, Farrell was the only wrestler who went on to compete in Day 2 of the tournament.
Frank Halloran Ranger Classic
On January 19th and 20th, the team competed in the 22nd annual Frank Halloran Ranger Classic. The Jesuit team usually does well at this Jesuit-hosted tournament, and this year was no different.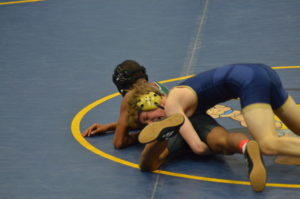 "A lot of freshmen did extremely well in the tournament" stated Sophomore wrestler Liam Leahy. Freshman Henry Hoy placed 1st in his 152 pound weight class, and Max Mazur and Joshua Montemayor placed 2nd and 3rd in their weight classes, respectively.
"All of them were putting hard work in and earned their medals." Continued Leahy. "The freshmen really surprised me though. A lot of them wrestled extremely well."
Also at the Ranger Classic, Junior Gabe Farrell placed 3rd in his 116 pound weight class. As of January 25, 2018, Farrell leads the Ranger team in total team points, takedowns, falls, and wins.
Postseason
With the postseason creeping up, the Rangers are making their last preparations. "The wrestling team is doing well, but we have a lot to work on in order to both improve as a team and grow the program as a whole" said Farrell. "If we set specific objectives and focus on consistent, steady improvement and growth, I believe both goals are attainable."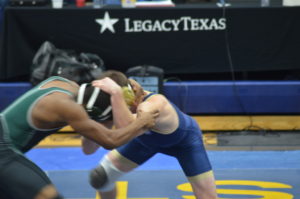 Farrell concluded by stating that "the team needs to pay attention to past mistakes and improve specifically on [its] weak areas. Each person should focus in practice to correct errors that have hindered them in the past, so that the postseason can be successful for the whole team."  Coach Menard stated that "the team is gearing up and focusing on the UIL 6A District 7 Championships held at Rockwall on Friday, February 9."
Make sure to stay tuned to the Roundup for the latest Jesuit wrestling news!