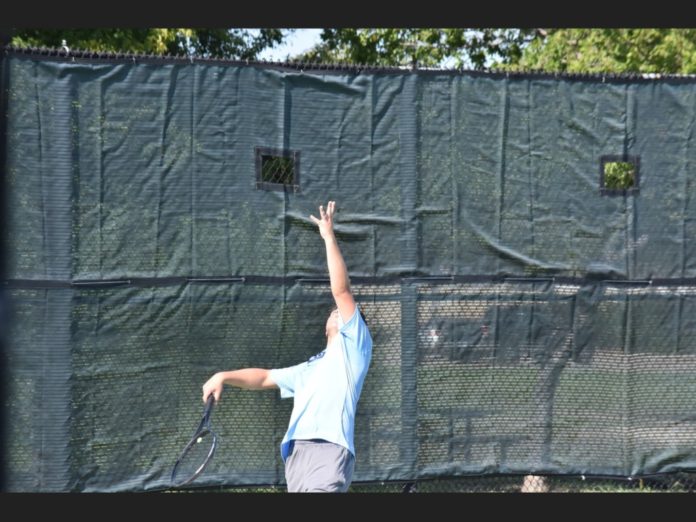 During the tennis season, Jesuit Dallas had an interesting season with some good games against their many opponents. Today, we shall go over three of their fine matches between the Allen Eagles, Plano East Panthers, and the McKinney Lions.  
Plano East
Their third game against Plano East was a win with a score of 16-6. The gathering of some of the Jesuit community boosted their morale going into the match. A fellow team member said, "We have to credit some of our success to the cheering of special guests in the crowd, including Mr. Reese, Mr. Croteau, and Mrs. Murad." 
McKinney
Then with their fourth game going against McKinney Lions with a score of 9-1, Trey Ashmore '20 commented on how "McKinney was among the most fun matches of the year. It was the first match we played on our home court, translating to the team's energy going into the match. The overwhelming majority of our matches were comfortable W's, and it was great to finally have the pressure of 6-A off of our backs. As a result, we played more freely and were able to unleash our inner beasts."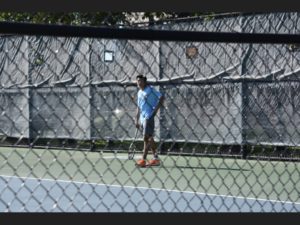 "What really sealed the deal at the McKinney match was being done early. Not having to drive back from the middle of nowhere at 9:30 PM and not having to worry about school the next day was liberating. It was a great transition into our first Wednesday off this year," he remarked.

Allen
As Coach Paul McDaniel stated about the Allen game, "Our schedule has been packed the past couple of weeks. Allen is one of the toughest opponents on our schedule this year and in 6-A tennis. The match was a tough battle to lose, but Allen deserves the credit of fighting for every single point."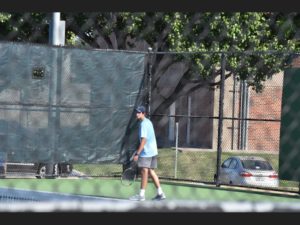 "Our team put up a good fight, with many of the underclassmen playing higher on the lineup than they have ever before. It was a good learning experience across the board to play such a robust team, but we were ultimately pretty disappointed to lose."
Now as Coach McDaniel said about some of their games, "Our record is 7-4.  3 of our losses are to 2 of the 3 best teams in 6A – Allen & Plano West, a 3rd loss is to the 5A champions – Highland Park.  We are in a very tough district which requires each player to bring their best effort to every match we play."

Coach McDaniel also had something to say about the players: "I'm very proud of how hard our guys played in the fall. Yes, we were outmanned at times by some really talented boys teams, but our guys really fought hard every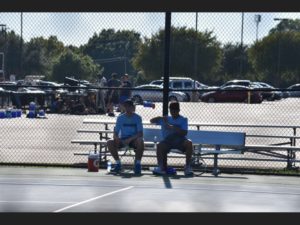 time they stepped on a court."
"Junior Matthew Cole teamed with freshman Reid Aaron at #1 doubles – both really stepped up to set an example to the rest of the team.  Some of our sophomores – Jake Darlak, Eli Gandy, Alec Gomez, Conner Bryant, and Jon Ardoin wound up [playing] higher on the ladder than expected and got really valuable experience."
Check back with The Roundup for more Jesuit tennis coverage and news!