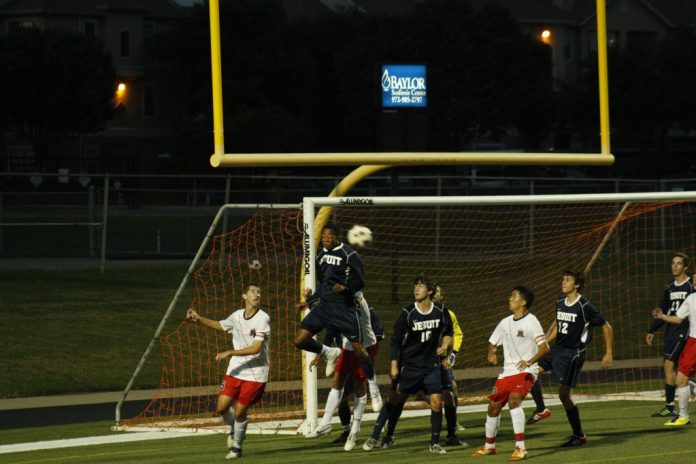 The Jesuit Ranger soccer team is familiar with winning. Two years detached from the coveted state championship trophy and coming off Coach Charlie Delong's historical 500th win earlier in the season, Jesuit is looking for vindication after a disheartening season last year that got cut short with an early playoff exit.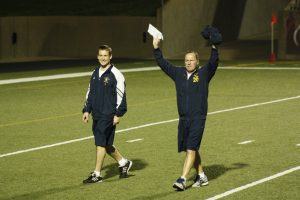 This 2012 varsity squad, however, has advanced three rounds deep into this year's state soccer tournament, and they are beginning to smell a chance at another year as the best team in Texas high school soccer.
In the first round Jesuit faced South Garland, a tough opponent from the UIL 5A District 10. Halfway through the second half in a game that would prove to be a defensive battle, senior Tanner Coffin was able to header the ball past South Garland's keeper off a free kick to make the score 1-0, the same score that the game would end with. "They were a really good team and we were lucky to come away with the win," said Tanner Davis.
The next adversary for the Rangers was a perhaps even tougher match than the previous game, a matchup against a gritty Belton Tigers squad. Despite falling behind 1-0 early in the second half, the Rangers stormed back scoring only a minute and a half after the Tigers had registered their first tally.
Fast forward ten minutes, and Jesuit leads 2-1 on goals from seniors Tanner Coffin and Alex Reinkemeyer. "It felt great to get another win and move on," said Reinkemeyer after the game. Davis describes Belton as "one of the best teams we have played, including district."
"Going into Wednesday's game against McKinney Boyd, we were kind of feeling it," said sophomore Brandon Ozier; and the Rangers came to play once again at Plano Clark Stadium taking the win 2-1 to move on to the Regional Semifinal. "It's incredibly exciting," remarked Chris Wengierski. "The team is having a lot of fun and we hope we can continue the success we've had and make it to state."
This much playoff success should be expected from a Jesuit team that has lost only two games this season, falling both times to District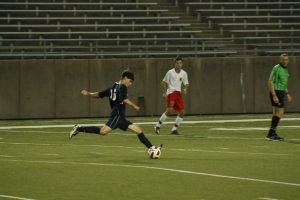 9 rival Berkner. However, Coach Delong says he is "pleasantly surprised" by the success and claims that they have "exceeded all my expectations for them."
Despite his Coach's surprise, Alex Reinkemeyer remarks, "We always knew we were good.  We just have to prove it when it really matters now in the playoffs"; and prove it they have. With a "will to win that is superior," as described by Coach Delong, Jesuit is now only two wins away from the state championship game.
Their next opponent is The Woodlands from Houston, who is fresh off a 2-1 win over McNeil. The game will be played at Round Rock's Kelly Reeves Athletic Complex, and both teams are hungry for a chance at either Lee or Westlake in the State Semifinals. If you're willing to make the drive, come out and support your Ranger Varsity soccer team as they try to complete the dream season and create a Jesuit Soccer legacy of state championship victories.