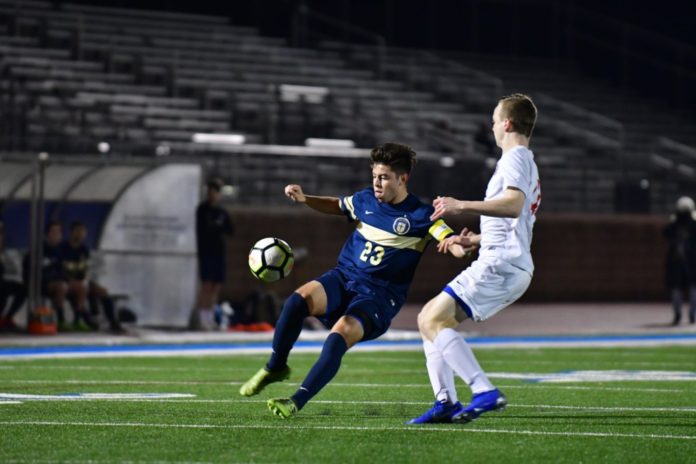 The Jesuit Dallas Soccer team endured through three difficult games to start the tough month of February. They unfortunately came up with two losses and a tie but they learned greatly from these challenges. The three games were against the 6A teams of Allen, Plano and McKinney.
Allen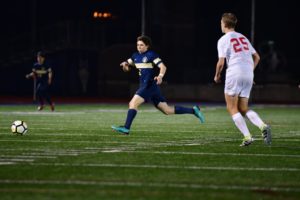 In the soccer team's first match in February, they challenged Allen at Postell Stadium. It was a tough fight throughout and Allen scored in the first half, putting them up 1-0. After halftime, the Rangers wished to come out and score at least two goals to go home with the win. Unfortunately, Allen's defense proved to be too good and they held the rangers. Jesuit finished the game 1-0 and was motivated to challenge the next team.
Junior Captain Diego Sierra stated that "we were all over them in the first half and really should have scored first. Unfortunately my shot on goal did not score and Allen simply had superior defense. The game was a real learning experience that, despite the loss, it helped us improve."
Plano
For the second match in February, the Rangers travelled to Plano, very motivated to correct their losing record. Plano scored first and went up 1-0 at the half. The Rangers discussed their plan of action at halftime and came out strong. Junior Diego Sierra scored in the second half and tied it up, but Jesuit ended the game 1-1, sad about not winning but somewhat satisfied that it was not a loss.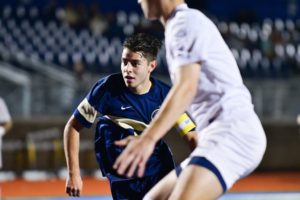 Senior Will Forester stated that "our first half game was mediocre which is why they scored on us but we outplayed them in the second half. A tie is not terrible but it definitely sparked some motivation in us for the next game."
McKinney
The Rangers hosted the McKinney Lions on February 8th, desperate for a bounce back win. The Lions put up the first points in the first half but were quickly followed by a goal by Aleksei Ramirez '19 for Jesuit. Heading into halftime, Jesuit aimed to end the game with a win. McKinney then scored in the second half, ending the game 1-2.
Junior Captain Diego Sierra summed up the game when he said– "It was a good game. Everyone fought until the end and we tried our hardest to get the outcome we wanted. We did score once in the game up but unfortunately we could neither stop their attacks or secure the win."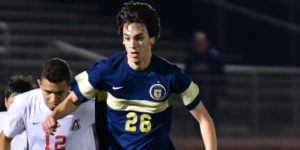 When asked how they reacted after a string of losses and ties, Dakota Schau '20 said that "we just have kept our head high going into every game. We don't think about the last game. We think about what we will do to prepare for the next game."
With only a few games left, the Jesuit Soccer Team looks to end the season on a positive note. Tune into The Roundup for more Jesuit Soccer news!