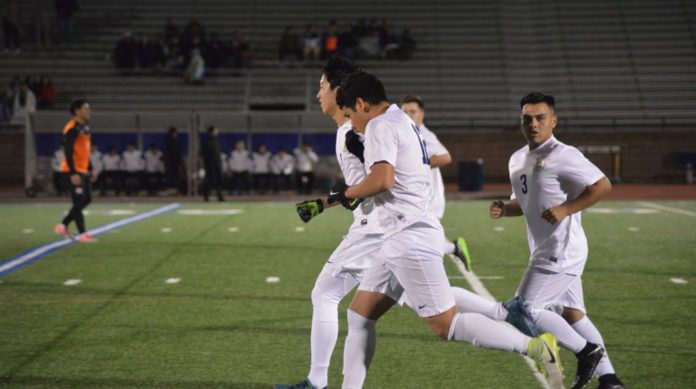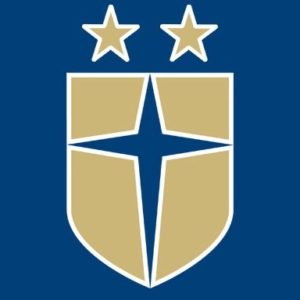 The second half of February proved to be a difficult one for Jesuit soccer, but nonetheless the team endured both the losses (and the weather) and emerged more resilient and experienced than before, sparking a three-game winning streak throughout March to get them to the playoffs.
Facing off against W.T. White on February 16, Jesuit soccer demonstrated their ability to stay present in games. Isreal Ollarzabal '18 scored two goals before the half to put Jesuit ahead 2-1. However, W.T. White would respond with two more goals to put Jesuit down 2-3. With 13 minutes left in the game, Andrew Gilchrist '18 would tie it up on a penalty kick, with the final score being 3-3.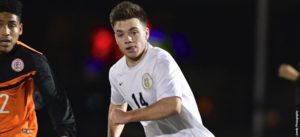 Similarly, in a game that came down to the wire, Jesuit played Coppell on February 23 in a key district match up. Despite a save near the goal post by Christopher Flabiano '19, Jesuit found itself down with less than 3 minutes to play. However, a goal by Ryan Davis '18 in the closing minutes of the game saved Jesuit from a loss and extended their season even further. This would be Jesuit's fourth tie of the season after struggling to find consistency earlier on in January and February.
The final game in February touted Jesuit against the Richardson Eagles. Throughout most of the first half, both sides remained scoreless. However, a goal by Alex Reznicek '18 in the 34th minute gave Jesuit the lead. This lead wouldn't last long, with Richardson scoring just three minutes later to tie up the game by halftime. In the second half, Jesuit failed to build upon its earlier momentum and would end the night in a 2-4 loss despite another goal by Reznicek with 4 minutes left to play.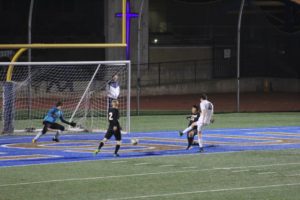 "We are learning to play together, which is what's important. Our play against the more difficult teams is improving" said Reznicek when asked about the team's performance throughout these games. This is especially important as Jesuit enters the Bi-District Round at the end of March.
Additionally, it's no secret that the month of February was marked by a string of ties and losses for the team. Reznicek felt that these moments fueled the team's ability in March to "work harder," "stay focused," and eventually "make the playoffs." Kaz Hirota '19 thought that "there wasn't one thing [the team] could have be doing to achieve greater success" since success ultimately depends on the individuals. He did say that "Jesuit has been able to close out games before," so doing it in the future relies on a combination of factors, factors that helped Jesuit win a title just a year ago.
Coach DeLong viewed the lack of success similarly: "The players never lost confidence in themselves or each other. They came to practice every day and worked hard on those areas that we needed to improve on."
February posed some serious questions for Jesuit soccer. Would the team be able to thrive under pressure? Could they close out games like they have done in the past? Is another storybook run to the UIL 6A state tournament possible? The answer was resoundingly yes.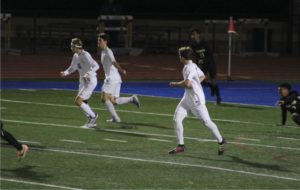 "Our mindset" during February "was to do what we needed to do to qualify" said Reznicek. Hirota echoed the same sentiment: "We needed to do whatever it took."
DeLong said that "having several players that were on last year's team helped all players to stay focused in practice and games," players that understand what a state title feels like.
With the playoffs approaching quickly, and the team set to make another deep run, it's easy to see that the feelings that drove the team to unimaginable heights last year have stayed constant throughout the regular season, and that those feelings will undoubtedly carry over into March and hopefully beyond.
If you liked this article, make sure to tune into the Roundup for all things Jesuit Dallas related!