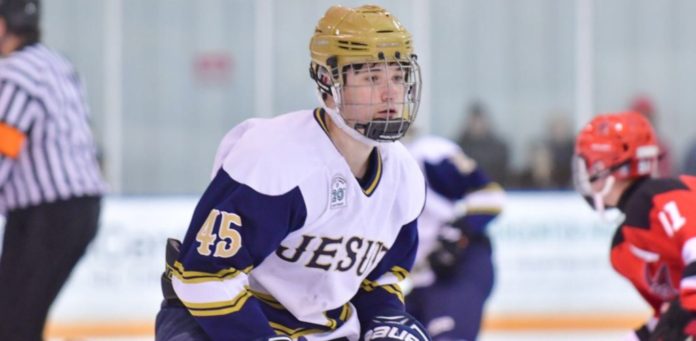 Coming off a tough 4-7 loss to Southlake Carroll, Jesuit's hockey knew it needed to get one last win before Thanksgiving break. It was not only critical to their record but to the moral of the team, as senior Chase Phillips claimed "the team knew we needed to beat McKinney, as losing to Southlake, a game we should have won, hurt, and we wanted to send a message to the rest of the league that we shouldn't be underestimated." The boys did just that, as they absolutely manhandled a less talented and less driven McKinney team, rolling over them with a final score of 7-2. Here's a quick recap of the game!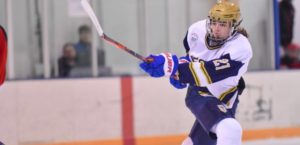 Recap
With the win, Jesuit stayed in second place in the AT&T Metroplex Hockey League Varsity Gold division. This critical win took a total team effort, but there was a couple of standout players. The MVP of the game was Santiago Diaz, who had five points on the game, an incredible stat. Diaz contributed two goals and assisted with another three, overall effectively helping the Rangers in their scoring effort. Miles Dikun also had a phenomenal game, as he also assisted on three goals while netting one himself. Junior Chase Neel lit the lamp twice in the game and seniors Chase Phillips and Chase Peppard added the last goals of the night, icing the game as Jack Rahlfs made sure McKinney struggled to score all night, netting 28 stops on the night. All except one of these scores occurred in the first and second periods, as the Rangers made sure to jump on McKinney early in the game.
Jesuit's next game is on Thursday, December 5th, as they battle Highland Park for the third time. The teams have split games, setting up for an important battle for both teams as bragging rights and a better record is on the line.
Post Game Reflection
Seth Dragojevic '21 commented and said "through the past couple games our team record is 2-3. The ability for us to keep bouncing back and battle, without giving up shows our team character and who we want to be. We have been short on people with either injury or other circumstances, but every workout, practice and game everyone gives it 100%. Everyone is working toward the common goal. These league games are important to building chemistry as a group of players and brothers, but also about finding out our style so that we are successful in the city tournament, state tournament and national tournament.