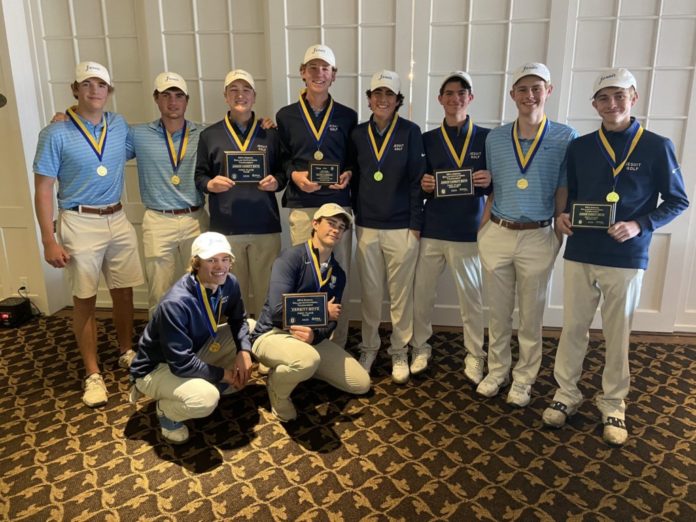 "I get to play golf for a living. What more can you ask for, getting paid for doing what you love." -Tiger Woods
From the last time we covered Jesuit Golf, the team has played in three main tournaments. The first tournament at was at the Byron Nelson course, hosted by Trophy Club. The second one was on the Legacy Hills course, hosted by State Preview. The final one was at the Brookhaven course, hosted by Jesuit DIT.
Tournament Recap: Byron Nelson
Date: Monday, February 10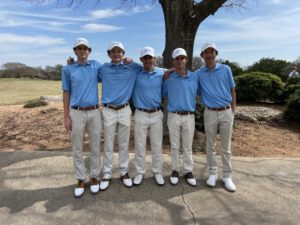 Result: 1st Place
Scores: 




Petruzzelli:

77

Lohner:

79

Estes:

80

Adams:

81

Montpas:

84

Total:

317
Andrew Petruzzelli won individual with a 77.
Tournament Recap: Legacy Hills
Date: Friday and Saturday, February 21st and 22nd
Result: 9th Place
Scores:

Matthew Foster: R1:

82

, R2:

78

, Total:

1
60

Ben DeLaRosa: R1:

81

, R2:

78

, Total:

159

Tyler Lee: R1:

81

, R2:

78

, Total:

152

Gordon Schmerbeck: R1:

80

, R2: 79, Total:

159

Oliver Naumann: R1:

79

, R2:

80

, Total:

159

TOTAL:

627
Tournament Recap: Brookhaven
Date: Monday, February 24
Results: 1st Place
Scores: 

James Farmer:

81

Sean Mello:

77

Max Reimer:

86

Jack Wright:

85

Michael Lohner:

83
TOTAL: 326
Athlete Spotlight: Gordon Smimmerbech '21
Question: How was the Legacy Hills tournament?
"We played State Preview this past weekend and did not play very well. It was a really hard tournament. We just need to play better with districts coming up, mainly focusing on our game as individuals and as a team.
Question: How was the Brookhaven tournament?
"I didn't play in that tourney. It was on Monday,  JV and Varsity won, but I didn't play because the top 5 played over the weekend and we couldn't play again. I bet it would have been a really fun and rewarding experience."
Question: How can you improve as a player and help your team through the downs?
"Although it's the common answer, practice leads to success. Also, when I play with confidence and poise, I see that same attitude reflected in my teammates. For example this past tournament when we got 9th, it was a heartbreaking thing for all of us, yet the fact that the competition was very good inspires us to work even harder next time."
Upcoming Events:
Jesuit's Next Tournament will be on Monday, March 2 hosted by District Preview at the Legacy Hills course.
To hear more about Jesuit Golf and their upcoming events, stay tuned to Jesuit Roundup!