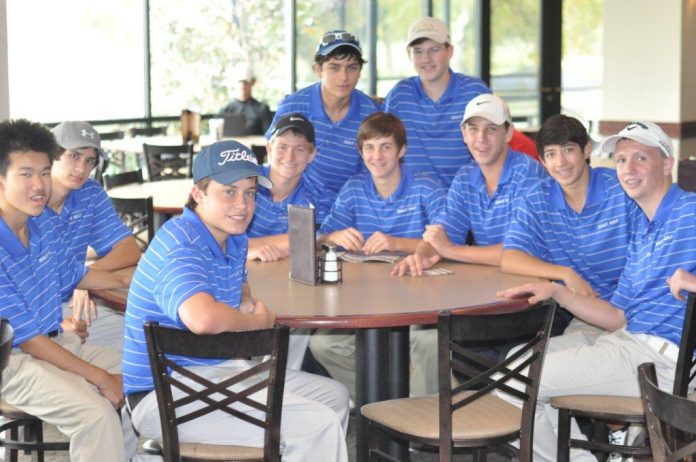 On November 8th, 2011, the JV Golf team won the Creekview Invitational Tournament for the second time this year. This win extends the group's tournament streak to three in a row.
At the Indian Creek golf course in Carrolton, Jesuit sent two different teams of five to have a shot at winning it all. Freshman Patrick Tehan had an astounding performance, ultimately finishing second place overall. Unfortunately though, Tehan didn't receive enough support from his team to win it all. Following his stellar performance, Tehan still isn't satisfied, saying, "I will try to work on my game over the winter break and continue to develop as a golfer."
Surprisingly, the second Jesuit team, consisting of Barrett Granger '14, Bobby Lovin '14, Brian Lee '14, Jimmy Bucklar '14, and Justin Trpkosh '14, ended up in first place. Trpkosh finished tied for third, Granger finished in sixth place, and Bucklar, Lovin and Lee finished close behind. Ultimately, the JV team was able to win by posting consistently strong scores. "I'm very impressed with the consistency in the scores," Granger said. "It really shows our team discipline."
Bucklar has already set his sights to the future with high expectations, saying, "I see us hopefully winning more tournaments, improving and trying to do better."
Creekview was the last tournament that the JV Golf team will be participating in during the fall. Check the Jesuit website to find more information about spring tournaments.