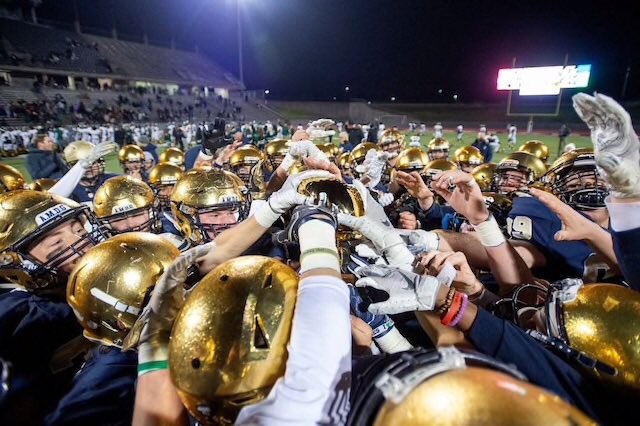 In the wake of the Covid-19 pandemic, many questioned the future of Jesuit sports. Luckily, as we have gotten more information about this virus, we have been grateful to find that sports such as football will return. However, while the football season is permitted, restrictions must be enforced to ensure that everyone remains safe.
How Jesuit Football tackled the Spring Semester
Jesuit Football was put on pause when the Covid-19 pandemic took all of us out of school right before Spring Break. The football team had to adjust to no more off-season training nor Spring football. So, we needed some creativity to make sure we stayed in shape. We decided to move to two training apps: Teambuildr and sportYou. Throughout the rest of the semester, we had workouts every weekday and the occasional virtual meeting with coaches to keep morale high. We also had competitions for the most-posted workouts, best workouts, and even cooking contests.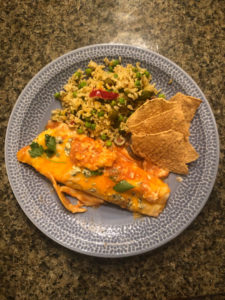 The Summer Session
At the beginning of the summer, Coach Hickman gave great news that the UIL was going to allow summer workouts with certain conditions. We got to work out four times a week for eight weeks. To make sure that we got to stay, we had to wear masks at all times except when we were drinking water or currently working out. For the first four weeks we mainly just conditioned and lifted weights in the Dell. Then in the second half of the summer, we got to do some position work and lifted outside.
Plans for the Season
After a week off after finishing summer camp, we have started back up with lifts and skills work the past two weeks. And starting September 8th, we are going to have full team practices. Then, we will have our first scrimmage at McKinney Boyd on September 17th. From there on out, we start off our non-district schedule with Flower Mound Marcus in Flower Mound on the 25th. This will be followed by a Rockwall game and then a game at Plano East. Finally, we start off our district schedule with a home game against the Mustangs of J.J. Pearce on October 23rd.
Safety Precautions
Since Covid is still a major factor, the team has taken some safety precautions, including:
Protective clear visors on our helmets
Neck gaiters to be worn whenever we are in close proximity
Social Distancing, between 2-5 yards apart
Coaches wearing masks at all times
Locker rooms used as changing areas only
Finally, masks worn whenever we are not practicing
These precautions will help us stay safe, and try to prevent the spread of Covid throughout the team.
How the Players Feel
I asked a couple of the team's leaders: Ryan Lengyel '21, and Peter Melle '21 how they felt about the upcoming season, especially during these times.
Ryan Lengyel: "Not having a spring season was definitely a bummer and felt like it was a detriment to this team, but we all worked while in quarantine and I think knowing that everyone was working gave us a great sense of pride and chemistry. Being able to work out most of the summer gives us an edge and it was definitely great to see all the guys up at Jesuit even if it was 6 feet apart. I think I speak for the whole team when I say we are ready to start official practice on Tuesday, September 8. I can't wait to see what this team is able to do and I'm ready to strap on the pads and get to work. Our end goal is a state championship and we are gonna do everything we can to fulfill that goal."
Peter Melle: "It's been a long time since we've put on the pads and I'm really excited to get back out there. Unfortunately, our spring season was canceled, but the way we were able to manage our workouts while in quarantine says a lot about our team. Everyone was holding each other accountable and things like that help build great football teams. I know everyone is really eager for game one. I know what this team is capable of and I'm excited to chase a state championship with them. That's the goal."
Clearly, Jesuit Football is ready to compete and make a deep playoff run this year. Thanks to Ryan and Peter for the help. Make sure to stay tuned to The Roundup for more football coverage and information!