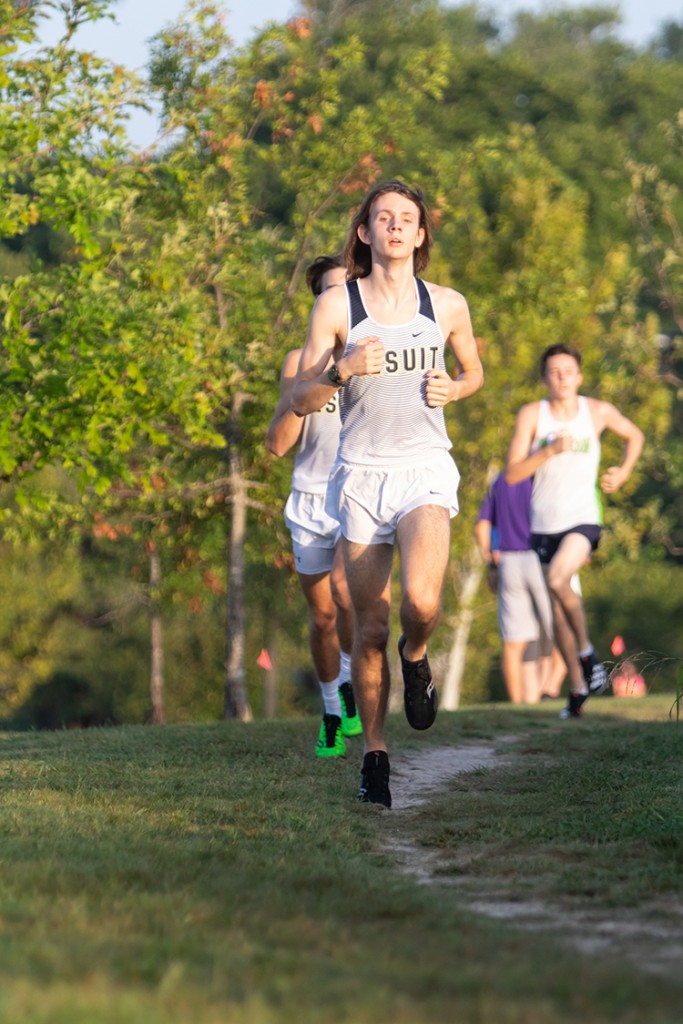 Cross country is starting again for Jesuit. In their first three meets, they looked to make an early season statement by asserting themselves as miles ahead of the competition (get it? Because they run? Nothing? Okay…). They began the new season with Thursday Night Lights right here at Postell Stadium. At Norbuck Park, they took part in Luke's Locker Relay on August 28th. And finally, they finished up this weekend with the Lovejoy XC Fall Festival in McKinney. How'd they do? Well, let's get into that!
Thursday Night Lights
Thursday Night Lights was an impressive start for the team, but even more so for Enrique Borrego '22. With his performance on August 12th, Borrego ran the third-fastest time in the history of Thursday Night Lights, finishing with a ridiculous 9:41. As for the other runners, Ben McKinney '23 finished second in the event with a time of 10:32, which ranked 12th overall. Jack Betz '23 tacked on a time of 10:51 to earn third place in the event and 18th overall. Charlie Thornton '24 came in with a time of 10:54 to earn fourth among the team and just barely sniff the top 20 overall. When all was said and done, it really was an impressive performance for the Rangers to begin the season, and they were looking to continue that newfound momentum at Luke's Locker Relay on August 28th.
Luke's Locker Relay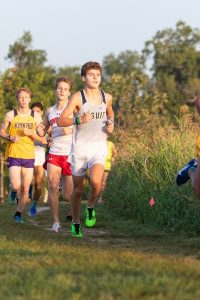 Now for Luke's Locker Relay, the team of four runners for the Rangers consisted of Borrego, McKinney, Betz, and Thornton. And when the relay was over, the runners came in with a time of 31.45 overall, good for third place in the entire event. Borrego offered his take on how the Rangers did in the event: "I thought it was a good rust buster and the team ran to compete with the top teams in the state to finish a close third place." Jesuit certainly impressed with their performance at Luke's Locker Relay.
Lovejoy XC Fall Festival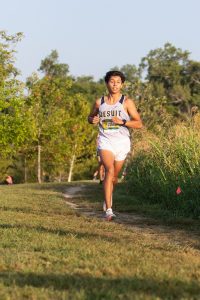 The third meet that the Rangers have taken part in so far this season was the Lovejoy XC Fall Festival, and they finished that up this past weekend on September 4. Enrique Borrego cracked the top 20 overall with a time of 16:44.78. Ben McKinney finished in 45th place overall with a time of 17:18.37. Charlie Thornton finished in 67th place with a time of 17:32.33. Aldo Avila '23 finished with a time of 17:41.21. Further down the standings, Ike Pawsat '22 finished with an overall time of 17:47.46. Adam Stucheli '22 finished with a time of 17:48.33. Briggs Uskovich '22 finished with a final time of 17:59.51, putting him at the 100th overall mark. Borrego offered his thoughts after the meet: "We did good as a team, but still have a lot of things to improve/work on. We went into the race seeded barely top 40 and finished 13th. I think a lot of teams have to and will start taking us seriously as a top team in DFW."
Well, that's it for this article, but stay tuned to The Roundup for more cross country and sports news! And catch Jesuit's next XC meeting at the Haltom Stampede in Fort Worth on September 16!