With a rhythmic beat, the oars slice into the water, propelling the boat of exhausted rowers closer to the finish line. After a myriad of successful seasons developing the Jesuit crew program, which produced four appearances in the US National Youth Championship, head Jesuit crew coach, John Fife, will depart from Jesuit after six years.
"I am returning back to my hometown of Philadelphia, PA to be the head coach at St. Joseph's Prep School which is also my alma mater and a Jesuit institution," remarked Coach Fife. While his homecoming awaits, "leaving Jesuit Dallas is extremely bitter sweet.  I will miss the team tremendously and wish them all the success in the world," he added.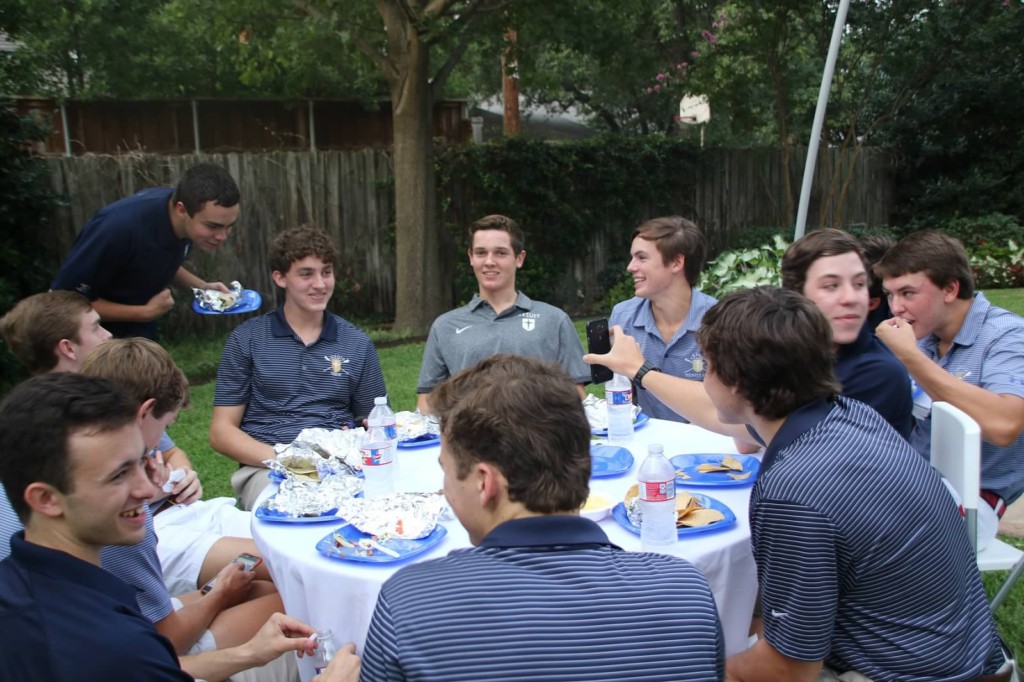 Behind his team's success lies an unyielding work ethic and a constant and grueling training method. Simply put in the words of a senior rower, "he's shown the team how to put in quality hard work," and in doing so "brought the team from a couple of guys to a championship level team" with global competitiveness.
In fact, this past year, Coach Fife led the Rangers to qualify and place highly in the prestigious Henley Royal Regatta in England, marking an incredible milestone in Jesuit Crew history. "I will in particular never forget our come-from-behind win against St. Paul's School at Henley.  Probably the best race I have ever witnessed.  I think about it every day," remarked Fife. In effect, Jesuit's principal Mr. Garrison noted, "we have a really strong program, there's nothing like it in Texas–I mean where do you find a crew program like ours West of the Mississippi?"
Training and preparing the team to fare exceptionally well against elite competition has been no easy task. The transformation of the Jesuit crew program has been profound.
"People associate us with a highly competitive crew program and I don't think they did before he was here," reflected Garrison.  "He made us a competitor in the world of crew."
While Coach Fife leaves the Jesuit crew program, his legacy will be felt beyond the collective team success. As Robert Freimuth '19 noted, "Coach Fife always made me strive to push myself to become the best rower I could possibly be."  The meticulous attention given to both collective and individual improvement possibly accounts for Jesuit's unparalleled success on the water.
Driven by an insatiable desire to better the team, "Coach Fife said 'a speed and killer instinct [to train are what] I hope transfers to the next generation of rowers here at Jesuit,'" added a Senior captain. Despite implementing long days of laborious training sessions, one rower joyfully recollects the "animated, tells-it-like-it-is" Coach Fife, as he enjoyed "simply just hanging out with [the team] in England during the Henley Regatta," taking time to relax with his team.
Additionally, Coach Fife has worked to develop his rowers' characters, as another senior captain added that "[Coach Fife] has definitely been one of the most important figures in my Jesuit experience; he sculpted me into the person I am today–he taught us to be honest, hardworking and determined.  I think any guy on the team can attest to how much he's driven all of us and pushed us all to be our best even when we don't think we can reach our goal.  Without him most of us would not be the people we are today."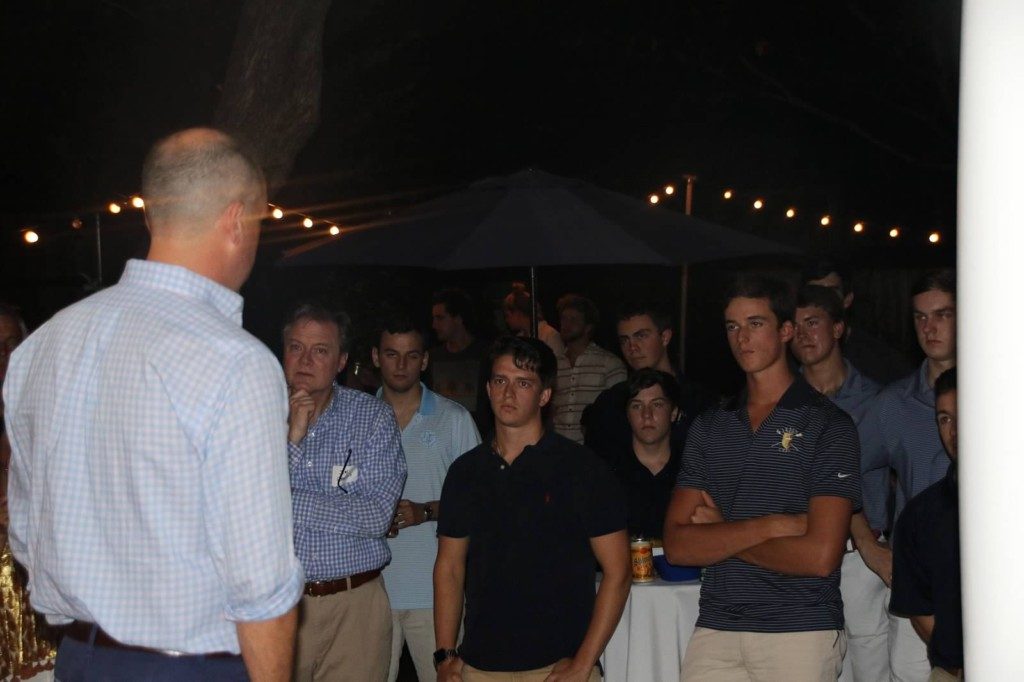 However, the meaningful experiences go both ways. Fife, recalling his Jesuit coaching experience said, "My favorite part of coaching at Jesuit was working with the Jesuit athletes.  It is incredibly rewarding as a coach to see an athlete gain confidence from achieving something he did that he wasn't capable of before.  Being part of the formation of so many kids over the years has been an honor."
Whether it is conditioning the Jesuit student-rowers to be the best athletes possible or shaping their relentless work ethic, Coach Fife has left a powerful impact on the Jesuit community that will reverberate for years to come.