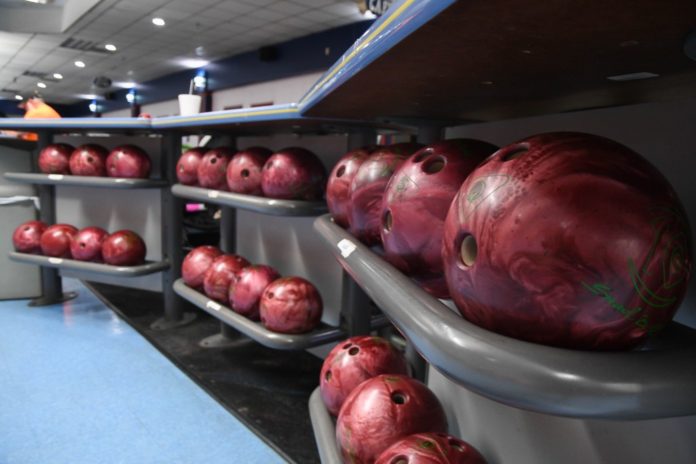 10 clean white 4.5-inch pins stand proudly, the tail of the lane standing before the pit. Across 60 feet of synthetic planks is a fine coat of oil, and at the approach stands a bowler. With ball in hand and goal in mind, he is ready to win it all. And so, with the first game of the season played, Jesuit's Bowling team start to fulfill the goal of being the best. But with the first game passed, the season started rough with a 10-5 loss for the bowl team's varsity against Lewisville.
The bowling team had a tough start to the beginning of the season, but are ready to rebound and hope for a great season. Let's take a look at how they did in their most recent matchup:
Varsity
The Individual games were tight, with Michael Norris '22 barely missing a point for the team. The individuals continue with defeat all around, until game 2 where Will Mina'22 brings a point back for Jesuit. For Ryan Menke'23 and John Risinger'23 both give it their all but miss the goal for the points 384-251 and Hayden Montpas'22 barely misses the point with a total of 344 against 366, and so the game moves into the Bakers with Jesuit falling behind, with a total score of 1 against Lewisville's 6 points.
In the first game for Bakers, Jesuit takes game 1 with a very close win of 136-134, a good start to the Bakers, but the second game comes to a loss of 161 to 129, a difference of 32. And in the final third game, Jesuit takes the points winning 120-109. The final score ends to 10-5, a lose for Jesuit in its first game, but the seasons only started, and Varsity is preparing to go to its second strong.
Junior Varsity
JV begins its game against with a close game of 202 to 162 by Andrew Abraham '23 and William Spicer'24, then with the closest game with Harrison Karicher '21 losing by 12 pins with a score of 227 to 215, the rest of the matches were lost against Marcus. At the end of the Individuals games, Jesuit enters bakers with a score of 0 against Marcus starting Bakers with a 7 point lead
The Bakers have a rough start in game one losing it to a score of 112-77, and with the Bakers formation changed, Jesuit Jv takes a point tying with Marcus 110-110, and entering the third in final game, the Jv loses it 146 to 78. After this defeat, the Jv team is working hard to improve just like the Varsity to enter its 2 game strong and be able to secure the win in its next game, Jesuit Varsity vs Marcus and Jesuit Jv vs Nimitz on the 23rd, so
Come back to check in on Jesuit's bowling teams and other sports on The Roundup!