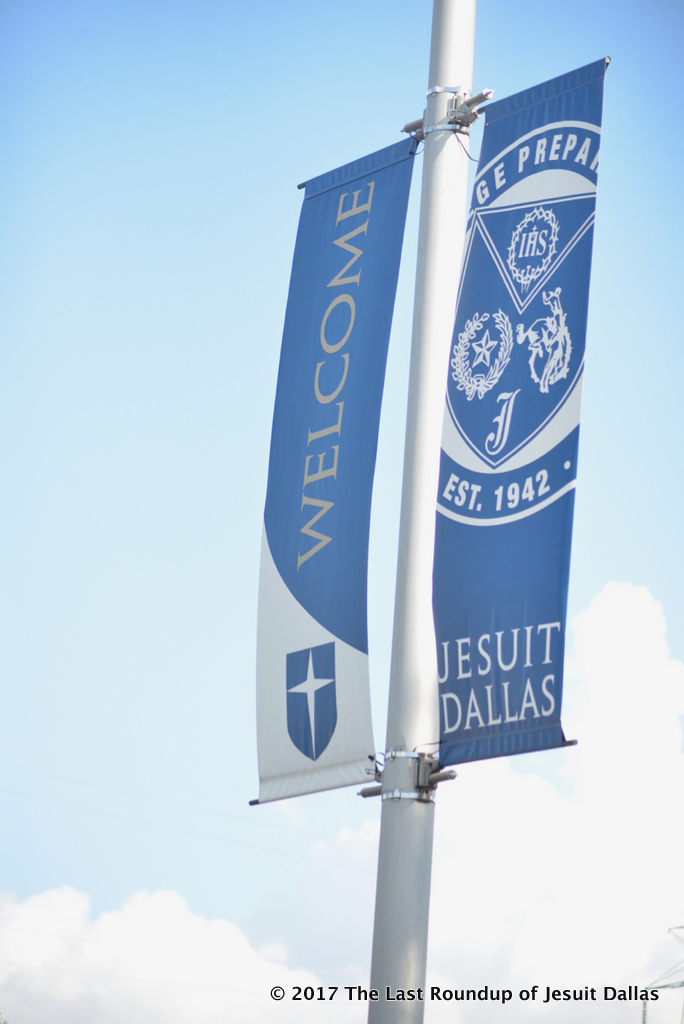 From December 5th-7th, the Jesuit Rangers played in the annual Knights of Columbus tournament at Jesuit. They took on teams from across the state and were able to find success, coming in second place overall.
December 5th vs MacArthur
At the annual Teddy Bear Toss, the Rangers came out victorious in an overtime thriller against MacArthur from Irving. Senior Darryl Brown led the way with 20 points and 6 rebounds, tying in rebounds with juniors Conor Moore and Gavin Perryman. Free throws down the stretch and points the paint, where Jesuit was able to find 30 of their 55 points, helped the Rangers edge out the Cardinals 55-51.
December 6th vs Lincoln
Coming off their overtime win, the Rangers handily defeated the Lincoln Tigers 64-48. Gavin Perryman '21 contributed a team-high 25 points, followed by Darryl Brown '20 who nabbed himself a double-double with 19 points and a team-high 14 rebounds. Jesuit continued to thrive off points in the paint, scoring a tournament-high 38 points inside.
December 7th vs Tascosa
The Rangers faced off against the Tascosa Rebels of Amarillo in the championship game. Perryman '21 again led the team in scoring, pouring in 30 points. The Rangers fought hard and continued the trend of success in the paint, scoring 22 from inside. Shooting only 2 free throws the whole game, Jesuit was at a deficit only in this category. They tied the Rebels in both three-point makes and field-goal makes. Though they lost 57-52, Jesuit was able to put on a strong showing and still came in second.
When asked about their success in the tournament, Darryl Brown '20 said:
"Our chemistry is rapidly improving. As we get more experience playing together, we're becoming more poised on both sides of the ball and [we] grew significantly in our ability to execute the plays."
As they move forward in the season, the Rangers show lots of promise and look to find success in the coming weeks before they enter district play on January 3rd. Stay tuned to The Roundup for more updates on Jesuit Ranger basketball!