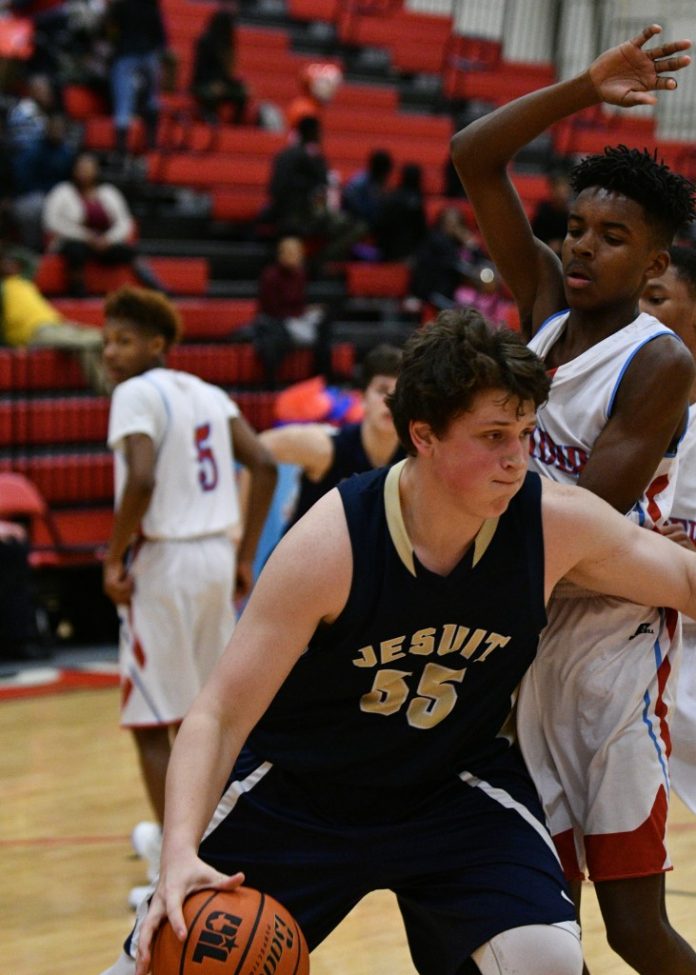 Last month, JV Gold basketball finished its 2016-2017 season by winning all of their last 4 games. Their final record of 24-4 certainly reflects all of the hard work that the athletes dedicated to the season. In the month of February, the Rangers took on W.T. White, Berkner, Richardson, and Skyline, all teams that they had faced earlier in the season.
After defeating the W.T. White Longhorns for the second time in the season, the Rangers faced Berkner. Previously, the team had visited Berkner in Richardson and defeated them with a final score of 63-42. The results were more of the same in February, with Jesuit defeating the Rams 55-40.
After the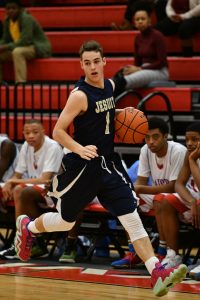 game, Connor Wilson '19 noted that he was "really proud of the way that the team had played against Berkner. The team worked really well together and I hope that we can continue to play that way in our final two games of the season." Jesuit's game against Berkner reflected the previous games of the season, with great connections between the players and the results to show for it.
The blue and gold certainly continued the solid play for the remainder of the season. On February 10, the Rangers defeated Richardson 63-60 in a close game that came down to the final minutes. Down by 11 with only 4 minutes remaining in the game, the team rallied and emerged victorious thanks to a go-ahead three-pointer by sophomore John Phillips.
Finally, in the last game of the season, the Rangers routed Skyline with a score of 61-38. "I'm really happy with how the team performed this season and how we ended the year on a hot streak," described Chris Horton '18. "I'm really excited that the team is so young and I'm looking forward to seeing how everyone performs next year."
Although the JV team's season is over, the varsity Rangers are still competing in the playoffs. The team has advanced to the fourth round and will face off against the undefeated Klein Forest Eagles. We can certainly look forward to seeing some of this year's JV players suit up for next year's varsity team to replicate a deep playoff run.
Pictures Courtesy of Jowdy Photography