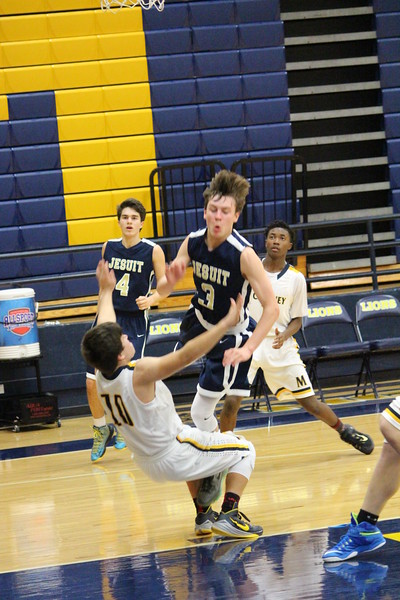 Jesuit freshman Gold basketball really heated up during the month of December, winning 6 out of their 8 games. The team improved upon their 9-2 record going into the month of December, ending the month at 11-3. This record includes tournament and season games. Here's how the month went for the blue and gold:
The Rangers began the month with a close win over Nolan Catholic with a score of 39-35. After that low-scoring game, Jesuit defeated Little Elm's freshmen team 61-39. After both wins, however, Jesuit's short-lived win streak was snapped in a nail-biter against Lincoln, 48-50. The team had not lost a game since their loss to North Crowley in the Plano East Freshman tournament.
The team quickly recovered their footing though, defeating Timberview at Timberview high school 3 days later on December 13. After that 13 point win, Jesuit won at Coppell with a score of 46-34. This win was followed by a total rout of Van Alstyne, defeating the Panthers 72-34. This high-scoring victory extended the win streak to 3 games.
The next day, Jesuit again won, this time in a shootout against Lovejoy, with a 62-55 score. But, as all good things must come to an end, the team was defeated by the Legacy Christian Eagles 47-53.
Although the team ended the month with a loss, they were able to improve their record to 11-3. Their future as basketball players for the blue and gold certainly looks bright. They have a busy month in January, with 8 games scheduled, including a rematch against Coppell. Stay tuned!