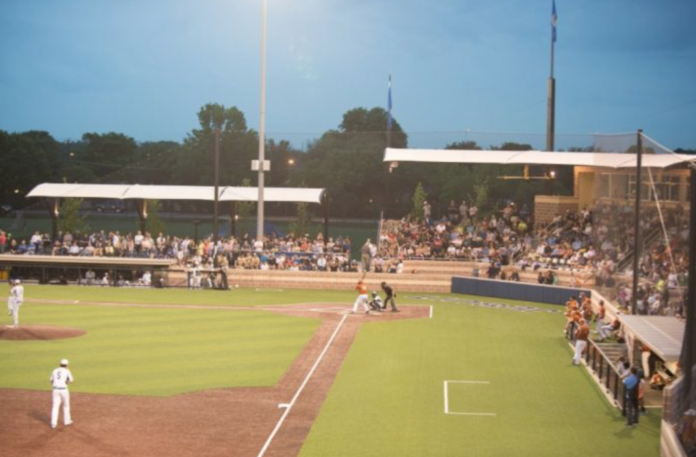 Baseball is one of America's most revered pastimes. With stars such as Babe Ruth and Derek Jeter becoming baseball and cultural icons, the sport is enjoyable for everyone to play and watch, including Jesuit students. Freshman Baseball started their pre-season off this past week. Let's take a look at how the preseason is coming along:
Try-Outs
This year 60 players have tried out, and after tryouts, the team now consists of twenty-one players. Despite the current roster, there's a high possibility of more inco

ming players from basketball. 
I had the chance to interview Coach Grimes, Head Coach of the Freshman team, and got some insight into what is specifically going on. 
Pre-Season Plans
Coach Grimes informed me that the team had their first scrimmage versus Hebron this past Friday night, February 14; however, since it's a scrimmage, the teams don't keep official score. The freshman team will begin the real season with a their first game against Frisco Wakeland on February 27 at the Little Elm Invitational.
Also, the team plans on playing every Monday and Friday with about three tournaments leading into Spring Break in March. During Spring Break the Freshman team plans on playing 1-3 games in total.
Any Stars?
I asked Coach Grimes if he had any outstanding players in particular. 
He said so far there are many good potential prospects for good junior varsity and varsity athletes, but people should keep an eye out on Freshman Jonah Timmons 23'.
Coach regarded Timmons as a solid all-around player, who plays catcher, comes out every day with a good attitude, and is one of the best hitters on the team.
Coach finally told me that when the season ends the team will have played around 34 games.
In conclusion Coach Grimes said he tries to be pretty laid back and let the players "do their own thing," so they enjoy the game and have fun.
For specific information on the freshman schedule, you can visit Jesuit Athletics to find more specifics. Also, if you want to know more information on the Junior Varsity, Coach Pointer is the team's head coach.
For more updates and coverage on Jesuit Freshman Baseball stay tuned to The Roundup for more.