Every Jesuit student, current or future, remembers their 8th-grade visit and remembers receiving the talk about how dominant Jesuit athletics are. We are told about all the championships Jesuit has won, the state-of-the-art athletic facilities Jesuit has, and all the athletes who went on to play in college. But, when I was an 8th grader, I found myself asking the question just how dominant is Jesuit athletics and is that talk rooted in fact or just a tactic to impress impressionable young 8th graders. I will be breaking down Jesuit's championships, athletic facilities, and athletes in the pros to determine if my original question holds up after review of these 3 main aspects.
Jesuit athletics joined the Texas UIL in 2004.  Prior to that time, they competed in the Texas Christian Interscholastic League (TCIL).
Jesuit sports not part of the Texas UIL include the following: rugby, lacrosse, crew, cycling, hockey, bowling, volleyball, water polo, and power lifting.
Jesuit's Facilities
Ranger Performance Center
As any athlete or coach will tell you training and working hard in the gym is what makes you better prepared to play on game day and if you ask any athlete on campus where the best place to do this is they will say the Ranger Performance Center. With athletics being the largest extracurricular on campus with 72% of Jesuit students training consistently in the Ranger Performance Center. The Performance Center is one of the best high school training areas in the country and at 9,000 sq feet, it has the size to accommodate even the largest of sports on campus. In 2015, the National Strength and Conditioning Association (NSCA) and the President's Council on Physical Fitness and Sports named Jesuit Dallas as a recipient of the Strength of America Award for the third consecutive year, making Jesuit the only school in Texas to ever receive the honor.
Postell Stadium
Named in honor of former School president Rev. Philip J. Postell, S.J., who has recently returned to campus, was renovated in 2010 to hold nearly 5,000 people and the field is known as Gary Pasqua '55 Field and has a 400-meter track around the field. The stadium was formerly known as Haggard Stadium, which had served the Jesuit community since 1970. The facility is used heavily throughout the year being the home of Jesuit football, lacrosse, rugby, and soccer; the track is used by the track & field to practice and host track & field tournaments. Since 1970, the facility has had 16 UIL District Championships and 38 TCIL (Texas Christian Interscholastic League) State Championships.
Wright Field
Opened to the public for the 2015 baseball season as a state-of-the-art facility and has been home to two UIL district Championships and one state title on the field. Wright field was named after the Wright's whose sons, Rob '06 and Ben '12, were heavily apart of Jesuit athletics and the family wanted to give back because sports had given so much to the kids, giving them a lot of joy and lasting friendships. The old stadium was never named but the first stadium came when Jesuit came to Inwood Road in 1962-1963. Jesuit's baseball team was established in the spring of 1943 by the request of the students but, Jesuit was pretty poor at the time so the baseball American Legion helped to start the team. In 1990, the old field was dedicated by students, faculty, and alums.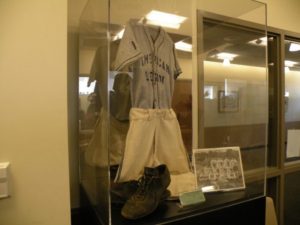 Walsh Gym
Named in honor of longtime head coach Jim Walsh, Jesuit Dallas' basketball facility bucks the trend of other large, newer facilities on campus by embracing an intimate atmosphere, with the seating area accommodating just over 1,000 spectators, has made the venue a difficult place to play for the opposition. Since its original construction in 1962, the Rangers' varsity basketball team has won over 62% of their home games in the friendly (and loud) confines of Walsh Gymnasium. The Basketball team has won 4 UIL District Championships and 6 TCIL State Championships in the Historic Walsh Gym.
Result
Due to the outstanding Ranger Performance Center, the fresh and recently renovated stadiums both Postell stadium and Wright Field and the old field's historic history, and finally the historic legacy of Walsh Gym and the fierce home record there I would definitely have to say that this part of the talk is clearly true just by looking at all of these wonderful facilities.  
Dominance in TCIL State and UIL Championships
Jesuit's dominance in TCIL State and UIL Championships has been vast with the Rangers winning 113 team State Titles since 1954, while Jesuit soccer became the first private school in the history of the UIL to win a state title in 2010. Since joining District 9-6A UIL in 2003, Jesuit has won 61 championships, displaying unparalleled dominance in district play.
TCIL State Championships
Baseball has won six spanning from 1973 to 2016 with 1 in the '70s in 1973, 3 in the '80s, and the last 2 in 1999 and UIL 2016. Basketball has won twelve ranging from 1954-1955 to 1998-1999 with 1 in the '60s and 2 respectively in the '50s and '70s. Jesuit Basketball really hit its stride in the '80s, winning four, and winning three in the '90s. Cross Country had tremendous success in the '90s winning six nearly consecutive titles only not obtaining gold in 1995 and finally winning their 7th title in 2000. Jesuit Cycling won two State Titles back to back in 2014 and 2015. Jesuit Golf has won 17 between 1962 and 1999 with five in the '60s, six in the '70s, winning six of seven possible years between 1970 and 1976, losing in 1975. Golf then went on to win two in the '80s and four in the '90s. Football has won 20 titles between 1954 and 1999 winning six of seven titles between 1954 and 1960, only losing in 1955 they would then go on to win one more in the '60s in 1967. Later they would win three in the '80s then they displayed extreme dominance in the '90s winning seven of ten and only losing in 1992, '94, '96. Hockey has won four titles in 1998, 2008, 2013 and 2015. Lacrosse won in back to back years in 2016 and 2017. Rugby has won two titles, in 2001 and 2010. Soccer has won 19 titles, two in the '70s then the Rangers played dominantly over the next two decades winning 15 of 20 state titles with seven in the '80s, and eight in the '90s. Finally, soccer won two UIL titles in from 2010 and one in 2017. Swimming & Diving was dominant in the '70s winning eight titles between 1970 and 1981. Tennis won 10 titles between 1975 and 1995 winning one in the '70s in 1975, six in the 80's and three in the '90s. Track & Field has won seven titles between 1956 and 1994 with one win in the '50s in 1957, five in the '60s and finally one in 1994. Finally, Jesuit Wrestling won one UIL title in 2001.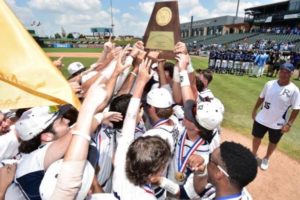 UIL District Championships
Baseball has won seven of seven championships between 2010 and 2016. Basketball has won four titles, 2003-04, 2007-08, 2009-2010, and 2013-14. Bowling has won four titles, one every year between and including 2011-15. Cross Country has won six titles, one in 2004 and five out of six titles between 2010-15, only losing in 2012. Football has won three titles with ones in 2004, 2015 and 2016. Golf has won 10 of 13 titles between 2006-2018 only losing in 2009-2010 and 2017. Soccer has won 8 of 13 titles between 2005 and 2017 losing in 2006 and 2011-2014. Swimming & Diving has won six titles between 2004-2005 and 2015-2016. Tennis has won 11 of 14 between 2003-2016 only losing in 2009-2010 and 2013. Track & Field has won five of five titles between 2012-2016.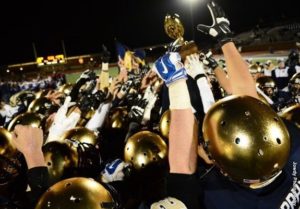 Result
After reviewing the numerous championships it's safe to say that Jesuit has not only been dominant since the 2000s, winning multiple State and UIL Championships in that timeframe, but even farther back into the '50s, all the way through the '90s, definitely making this part of the talk heavily rooted, given the seven decades of very dominating success championship-wise.
Athlete's Currently in College or the Pros
Currently in College
Over 120 student-athletes from Jesuit are playing in 16 sports at 88 colleges ranging from Bossier Parish Community College to teams like Texas A&M and UNC with most of the 88 colleges being Division 1 teams. In the number of athletes currently in college by sport, Lacrosse leads with 21, then Baseball with 20, then Football with 19. The school with the most Jesuit athletes is Austin College with five then UT, TAMU, and Spring Hill College are all tied with four. Finally, in 3rd, Air Force, Augustana University, Georgetown, Rhodes College and finally Washington & Lee University all have three Jesuit athletes.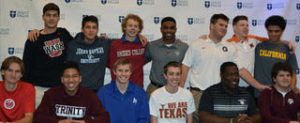 Athletes in the Pros
There have been 31 athletes across 10 sports in the Pros and of those 31, 10 are still in the pros. Those who are still in the pros are Michael Knox, and Chris and Kyle Muller all in baseball, Jordan Spieth in golf and Tom Scott in karate. Also in the pros are James Burleson-Porras, Christian Carson-Banister and Dan Morris who are all in lacrosse. Finally, Phil Bolton in Rugby and Griffin Miller in Ultimate Frisbee.
Result
After looking at the 120+ student-athletes and 31 current or former pros, with some being like Jordan Spieth, who has been incredibly dominant, and recent grad Kyle Muller looking very promising, it is safe to say that Jesuit passes in this part of the review.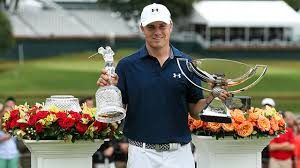 Final Analysis
I don't think my conclusion will come as a shock to anyone, but Jesuit athletics passes with flying colors in every one of my three aspects of the 8th-grade athletics talk. After researching this topic I, even though a Junior, have learned a lot I didn't know about the extent of Jesuit's athletic success. Finally, as a message to any prospective Jesuit student who has the same question I posed at the beginning of this article, I hope that I have clearly shown you that this part, like the whole 8th-grade tour, is true and Jesuit is not inflating their success because you don't have to inflate your success when you succeed like Jesuit.
Stay Tuned to The Roundup for All of Your Jesuit News