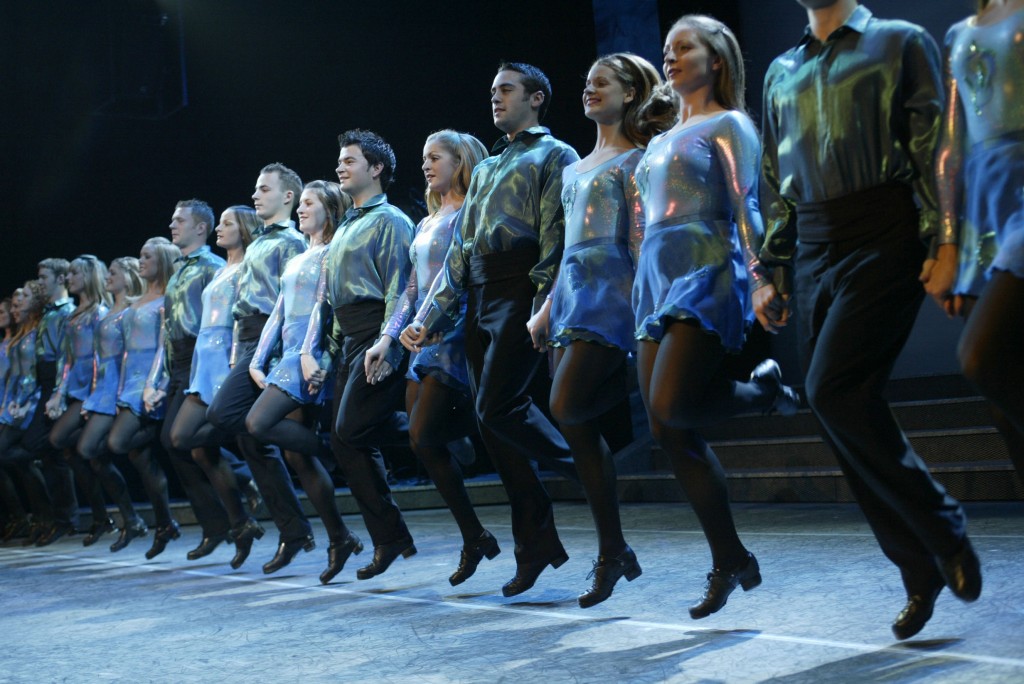 Jesuit students may often come across senior Shane McGoldrick as they pass throughout the halls of the school, hastily rushing to carry out their daily routine. From such surface encounters, Shane exemplifies the typical character of a Man for Others through outstanding participation in academics, community service, and Jesuit Theater. Yet, despite all outward appearances, this seemingly typical senior possesses a unique talent of extraordinary physical strength and agility. Shane McGoldrick's distinguishable gift arises from a profound commitment and love for Irish step dancing, an activity that marks Shane as a remarkable member of our diverse community.
The cultural art of step dancing traces its origins to the native traditions of Ireland. Present day competitions are hosted by local dance schools and approved by the An Coimisiún le Rincí Gaelacha, which acts as a governing body responsible for nearly every aspect of the sport. This commission organizes dance meets known as feiseanna (plural for feis), a term that translates to "gathering of the clans." In such contests, athletic performance is determined by three judges and ranked on a scale of one to one hundred in technicality points. In competitions, judges pay special attention to "turnout, rhythm, staying on time with the music, complexity, and preciseness," said McGoldrick. The judges may also add points based on their personal opinion of a dance. In this way, final scores "exaggerate the difference between dancers" in regards to both creativity and form.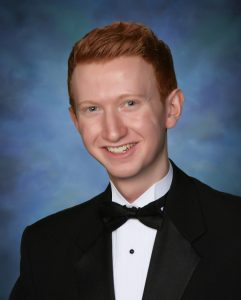 Shane first discovered an exciting interest in the sport back in 2000 at the early age of five years old. This fascination initially sparked when his cousins came to visit and displayed an exhibition of their own Irish step dancing skills. As the young Shane looked on with intrigue, he humorously felt "really jealous of them" and their exotic talent. This desire to relate to his cousins motivated Shane to take up the sport, and this attitude of friendly competition persists today in his athletic career. Furthermore, Shane's father possessed experience in the activity, marking this cultural dance as a family tradition. Together, the father and son "would dance around the house" as Shane grew to admire the fun nature of the sport.
Over the past thirteen years, Shane's level of commitment toward Irish step dancing has undergone a drastic increase as he continually gains a greater appreciation for the sport. During the early years of his childhood, Shane viewed the activity simply as a means of "fun and entertainment," he said. Yet, when Shane entered middle school, he "became super competitive" as a result of a new instructor, and increased interest. Through efforts of extraordinary perseverance, Shane eventually reached the level of Preliminary Championship, an honor achieved during his sophomore year at Jesuit. Even with this remarkable title, Shane continues to strive toward the "highest level, which is Open Championships."
Shane admits that his skill and knowledge of Irish step dancing is owed greatly to the wise guidance of his instructors. He attends the Shandon O'Reagan Irish Dance Academy, which specializes in Shane's particularly unique form of dance. The facility offers the experience of two professionally qualified teachers, each of whom received a certificate of approval from the Irish step dancing commission, An Coimisiún le Rincí Gaelacha. Much like the Vatican's role in Catholicism, the universal An Coimisiún le Rincí Gaelacha "regulates all of the Irish step dancing schools in the world," commented McGoldrick.  At his current level, Shane holds the privilege to formulate his own dance routines. Both he and his instructor "look at what's popular and make up new moves according to what is most prevalent on the world stage." This freedom allows Shane the chance to express his individual creativity through dance, adding a unique and personal flavor to his routine.
Shane's steady devotion to Irish step dancing has earned him the chance to compete in the World Championships, known in Irish as Oireachtas Rince na Cruinne, one of the greatest honors of the sport. In his most recent competition, the Southern Region Oireachtas, Shane performed with exceptional skill and "qualified in the top five of his age group," meaning that he will move on to perform on the international level. Shane faces opponents in the under eighteen age group from throughout the globe. The rising athlete looks forward to meeting this diverse group of Irish step dancers, all of whom share a deep love for the sport. While Shane admits that the World Championship presents an intimidating challenge, he feels confident and faithful that he will perform to the best of his abilities. Moreover, this competition presents an opportunity for Shane to represent the Jesuit community on the international stage.
Even though Shane's career as an Irish step dancer seems somewhat unrelated to the school, his experience in the sport has progressed his fulfillment of the Jesuit profile. Shane asserts that the dance has helped him to live a "physically fit lifestyle." Moreover, the immense satisfaction Shane receives from his perseverance grants him "a sound mind and a sound body." Most importantly, Shane "bonds with others during practice." Such companionship promotes good sportsmanship and resembles the strong brotherhood of the Jesuit community. He also reveals that step dancing "helps you to realize that you aren't always going to be perfect." This humbling nature of the sport has greatly impacted Shane's character, and transfers over to his life beyond dance.  Through such athletic devotion, Shane has moved closer to the achievement of Jesuit ideals.