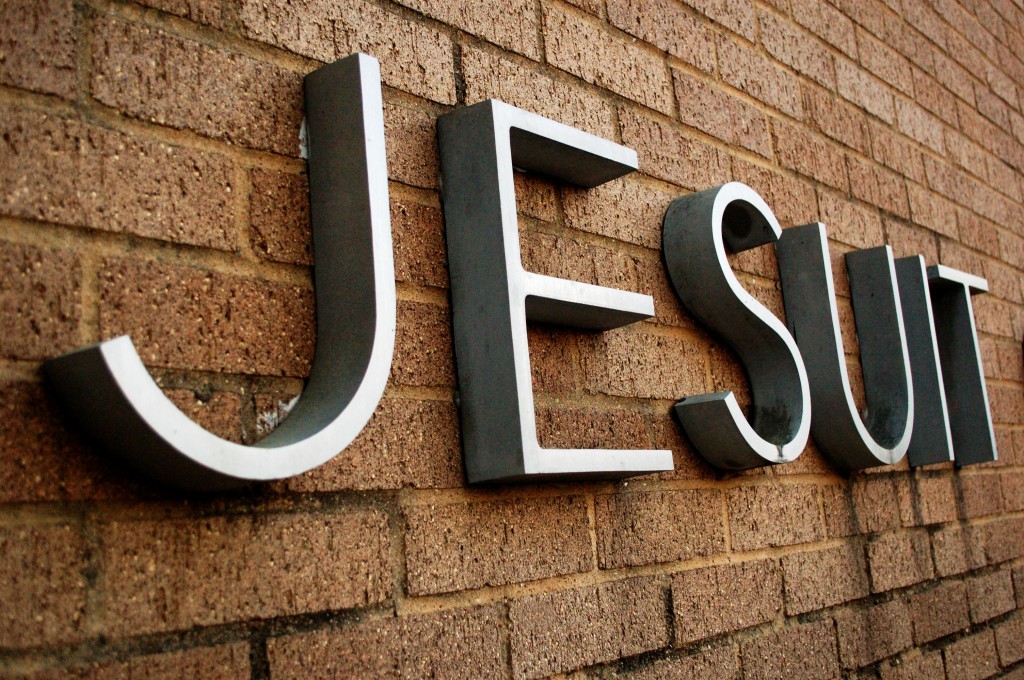 Senior year at Jesuit is a wild roller coaster ride consisting of many memorable experiences, a lot of fun, too much stress, plenty of college applications, and, of course, the inevitable outbreak of senioritis. As this school year draws to a close, some students in the Class of 2016 shared some of their new-found wisdom with the underclassmen at Jesuit as they prepare for their own senior years.
So without further ado, here is your senior year survival guide:
1. What advice about the college admissions process would you give underclassmen?
-START EARLY! I can't stress enough how much starting research on and writing essays for different universities during the summer before senior year will help future seniors ensure they apply to the best colleges for them way before the deadlines.
-Demonstrate interest in the schools you apply to by signing up for the meetings when the universities visit Jesuit and signing up for interviews, whether in person or Skype. Also, make sure your extracurricular activities are strong in leadership and community service, in addition to having hobbies, especially activities outside of school.
-Don't over think it, but spend time on your applications. Mr. Shoemaker and Mr. Fitz know what they are doing, so listen to what they say.
-Be yourself in everything you do, and don't be afraid to take risks. Don't just join clubs, activities, or sports teams because you think colleges want to see you do them, but do things because you want to. Colleges would rather see someone who's genuinely passionate about what they do over someone who did things just to put it on their resumes, and you'll be happier in the long run!
-Start your college essays in the summer. At least get an idea of what you're you want to write about and prepare some drafts. This will not only save you time, but it will save you stress as deadlines begin to creep closer. The deadlines are much closer than you think. Trust me.
-Budget your time as much as possible. Senior year isn't as easy as people would have you believe, and all the schoolwork will have makes finding time for applications very difficult. Start drafting essays and your résumé in August before school starts so you will have a head start going into the year. Also, ask for rec letters as soon as possible.
-Finish college applications as early as possible because the year only gets busier and busier. Definitely apply early action because you have a higher chance of getting in and you get a decision earlier.
-You may overlook housing. Don't. Check due dates and understand how the system works in the fall.
-Figure out the deadlines for each part of the application process for each college and mark them in a calendar or a planner so they don't sneak up on you.
-Figure out what kind of college you want to go to and stay on top of deadlines. Take your time on essays and avoid stressing out. During decision-making time, if you end up debating between colleges, visit them. Visiting allows you to get a feel for the colleges and will help you decide if you want to spend the next four years of your life at that school.
2. What advice would you give the rising juniors to prepare for senior year?
-Don't think it's a slack off year; you simply have more benefits since they expect more from you. Don't fall behind.
-Take government during the summer and research colleges before school starts to get a feel for what you're interested in. When choosing classes for senior year, pick electives or classes that are relevant to what major you think you want to study, it will help you in college admissions. Also, senior year will be crazy and hectic. Don't forget to have fun from time to time to release the stress.
-Do not surrender to "Senioritis." Always work hard and turn in stuff on time. Lastly, just because you're accepted into a college, it doesn't mean you can slack off. Don't be the person who does not get to walk across the stage during graduation.
-This is your year! You are the boss. You make your own rules and decide where your life will go. Make sure to enjoy every moment!
-SENIOR YEAR IS NOT EASY! This is the myth that tricked me. Just work hard and you'll be fine.
-Consider your interests and possible majors, then search colleges that appeal to you. Don't only consider the best known schools. Some schools you may have never heard of can excel and be perfect for you and your major.
-Become a leader or take charge in a club you like and put your heart into it. It's better to have one club that you really like than a bunch that you aren't really a part of.
-Don't be afraid to ask for help. Teachers want to see you succeed, so let them help you.
-First semester senior year is the hardest semester, especially if you aren't ahead in the college admissions process. So make sure to stay on top of everything and don't ever forget that talking to your counselors is imperative to success
-Enjoy every moment, try something new, and continue to work hard. It's your last year and there's a lot of great opportunities available (Community Days, Kairos, senior privileges, etc.). Make the most of this time by appreciating each day and possibly learning more about what interests you in life
3. If you could go back in time and make different choices during your time at Jesuit, what would they be?
-FINISH COMMUNITY SERVICE HOURS EARLY.
-Going to more sporting events, taking a course or two the summer before senior year, and not slacking off during frosh and sophomore year are all things I wish I could've done.
-I would have tried to never spend lunch doing homework, but instead spending that time with friends and classmates.
-I wish that I had been more dedicated to a few extracurriculars as opposed to trying to spread my time between a lot of different activities.
-Focus on maintaining a high GPA all semesters. Join some more clubs early on so that you find the ones you are most interested in and devote yourslef those.
-Not waiting to the last minute to do big papers. It added in unnecessary stress and I often put out a worse product than I know I could've done if I had put in more effort.
-No matter what, it's always worth taking a failing grade over jeopardizing your integrity. Therefore, I would take advantage of my free periods, and better manage my time.
-Don't wait until your last couple years at Jesuit to get your grades up and get involved.
-Don't be scared of being social early on. Be yourself and don't try to please anybody and you'll be happy guaranteed.
-I'd join more clubs. Jesuit is a great place to figure out your interests, discover who you are as a person, and possibly discover what you want to do for the rest of your life. Therefore, going back, I would definitely try more things and see what interests me.
4. What was your favorite part of senior year?
-My favorite part of senior year was definitely becoming much closer with my group of friends. The freedom that comes with things like off-campus lunch and (by springtime) open campus privileges really lets you do more with your friends even during school hours, which is especially great for friends who live far away or tend to be busy during the weekends.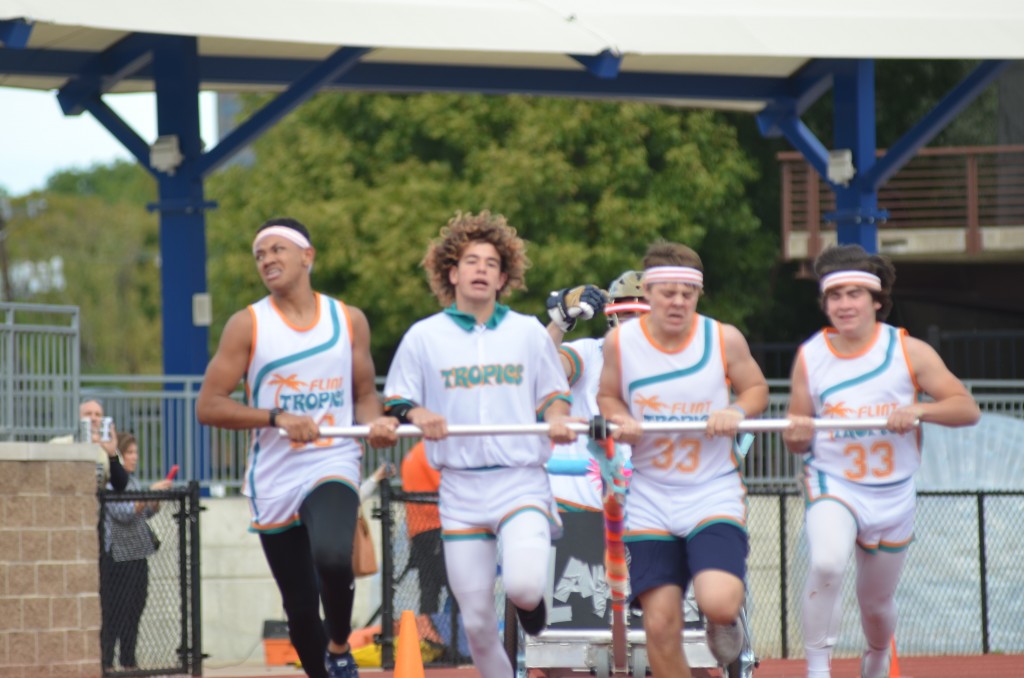 -Favorite part of senior year was Ranger Day, you are at the height of your fun at Jesuit.
-My favorite part of senior year was by far the senior community days. We bonded as a class in a way that you have to experience to understand. It made us more loving, trusting, and open.
-Kairos, community days, and the sense of community and fulfillment that comes with being a senior.
-The classes and the ability to choose the classes you like is the best part of senior year so pick what you like, not what is easy to do.
-I think all of the benefits of senior year were really enjoyable. These include getting to go in the senior courtyard, my Wednesday community service experiences, wearing the blue polo, getting to show off crazy blazers, and getting dismissed from class early after quizzes and tests.
-Lots of free periods.
-Teaching the freshmen the yell
-Beating Skyline in football the day before my birthday was definitely a high point, but my favorite part of senior year had to be leading a Kairos retreat.
5. What was your least favorite part of senior year?
-Anyone who tells you senior year is easier than junior year is lying. The workload doesn't feel significantly lighter, and "senioritis," whenever that kicks in for you, only makes it tougher.
-Midterms. No need for explanation.
-How fast it went by, I feel like I was so busy that I missed just experiencing it and so I'm coming to regret being so busy that I couldn't pause and take the time to appreciate everything that's happened to me during the past year (or 4).
-College Admissions.
-My least favorite part of senior year…That's tough. I'd have to say the stress that came with procrastinating so much. Try not to repeat my mistakes there.
-It gets very hectic with college and AP classes, but in the end, it's a grind that I'm glad to be a part of.
-The All-Nighters…
-The mounds of homework. People made me think senior year would be easy, but honestly first semester might have been my hardest semester yet. Even if there was a day or two I didn't necessarily have homework due, there would be another day just around the corner with tests, essays, and projects due.
-It goes by really fast so be sure to make the most of every moment.
-Waiting for college decisions to come in
6. Any additional thoughts you may have:
-Be realistic about your college application. Have a few reach and a few safety schools. Don't sell yourself short, but don't overestimate your competitiveness either.
-Enjoy your time at Jesuit and take to heart all it has to offer! If you're just treating it as a four-year stepping stone to college, you're not getting the most out of your experience here.
-You'll be missing lots of class for various reason, mostly college visits and whatnot, make sure to talk to your teachers before you leave to make sure that you get the notes and don't get stuck taking a test you aren't prepared for right after getting back.
-The retreats can be the greatest things that happen senior year. Take them seriously.
-"You Stay a Classy Jesuit" Basil Seif
-Senior year is not easy, and if anyone tells you otherwise, they're wrong. It is the hardest year, so be prepared. However, it's also the most fun year; there are community days, Kairos, Wednesday service, and all of the perks that come with being a senior, so enjoy it.
-Pick the college that you want to attend, not the one your parents or teachers want you to go to. College is even more essential to your development than high school, and you should pick the place you truly belong.
-Don't get caught up in obsessing about the future and forget to have fun in the present. You only get 4 years in high school so make the most of every day. Do not sacrifice sleep for school, it makes every day so much harder and it's not worth it!
-Write college essays on personal stuff. Just because your writing is good does not make it a good admission essay.
-Be active and enthusiastic during your service. Appreciate every day you have as a senior. Discover what interests you. It is never too late to try something new. Lastly, and most importantly, try to fight off "senioritis" for as long as possible!