Collegiate sports: the next level of athletics that many incoming college freshmen compete to have a position in. Next fall, six of our very own Jesuit seniors will join the coveted elite that make up collegiate athletics across three sports.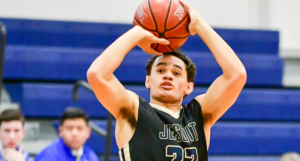 Marcus Hill '18 has signed to the Air Force Academy to play basketball in NCAA Division I. "I had offers from St. Edward's University in Austin and Boston University," Marcus explained, "but I chose USAFA because I believe that the service academies make future leaders in the world, whether one stays in the military for more than just the commitment or if they explore civilian jobs." Marcus elaborated on the basketball side of his decision, explaining that he "felt it was a great fit as they play selflessly and like to shoot three-pointers," which matches his style of play. Marcus concluded by remarking "I am looking forward to just being in college and seeing exactly what I'm made of and getting through the challenges at Air Force."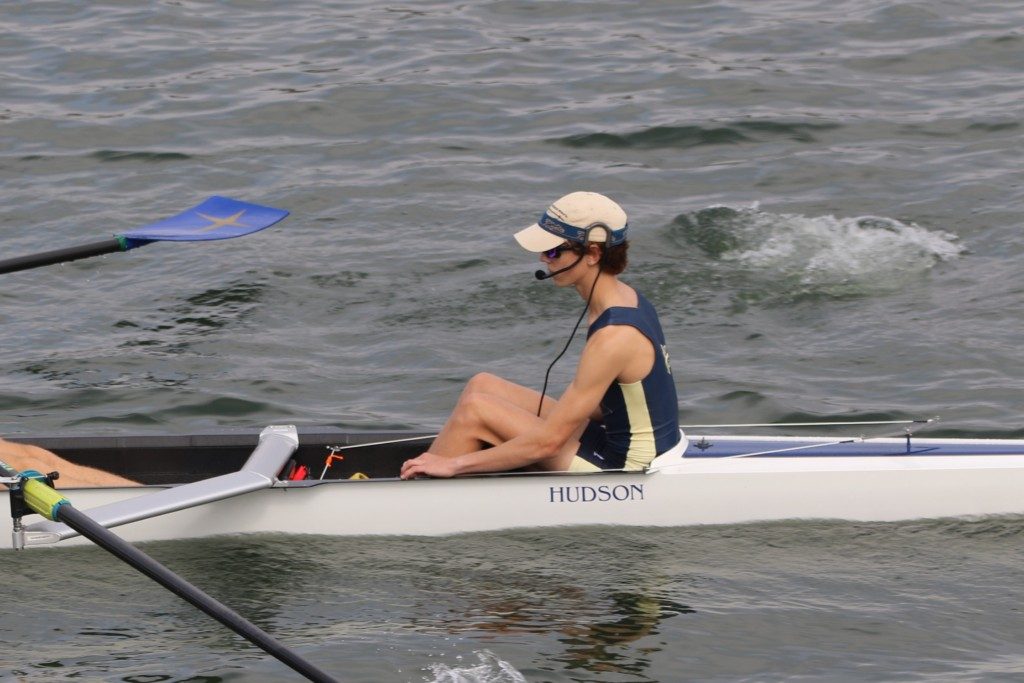 Signing to the University of California Berkeley, James French '18 will compete in crew at the collegiate level. James explained that "Cal had been at the top of [his] list ever since the summer after [his] sophomore year, when [he] participated in a four-day rowing camp there." Having been a part of the crew team since his freshman year, James "looks forward being a part of the Cal rowing program." The Cal program, he described, "is considered to be one of the most competitive in the world, and has won its fair share of IRA National Championships."
The lacrosse team has four players, Grayson Hassell '18 (U.S. Naval Academy), Aidan Johnston '18 (University of Michigan), Marshall Rodegast '18 (Lynchburg University), and David Sprock '18 (Rutgers University), signing to universities across the country to play at the next level of athletics.
David Sprock committed to Rutgers University because "it had everything [he] wanted, from a great education to a Big 10 school atmosphere." Sprock received many offers from Division I colleges in the ACC, Big 10, and the Patriot League. Sprock has been playing lacrosse since second grade and is "most excited to compete among the best of the best for a Big 10 championship or even a national championship."
Grayson Hassell signed to the U.S. Naval Academy, where he is "excited to play at the next level and be able to compete against some of the best players in the nation." Hassell chose the Naval Academy "because [he's] had a desire to serve in the military for a long time" and believes his "school offers an excellent education and a unique career path that works well for an officer in the Navy." Hassell explained that he is "also excited to build new relationships with the men and women in my class" and take what he learned at Jesuit to heart. Hassell is especially excited to play at the next level considering his major commitment to the sport, having played since first grade.
Aidan Johnston will play for the University of Michigan, where he is "most excited about continuing [his] lacrosse career at an amazing university with great history and tradition for their athletics." Johnston picked the University of Michigan "because [he] wanted to go somewhere that offered a great education." He notes that "throughout the recruiting process my primary goal was to use lacrosse to get into a selective school that, without being committed, I may not be qualified for acceptance." Johnston explained that this strategy "narrowed down [his] list of desired schools because [he] also wanted to attend a school with a strong business program." Since Michigan met those, as well as his "other ideal qualities," it made Michigan "an easy decision for [him] when [he] received their offer." Johnston concluded by noting that he has "been playing lacrosse since [he] began middle school," but he "didn't see the idea of playing on the collegiate level as feasible until [he] played [his] first season for Jesuit and Coach Surran, the year [he] developed a passion for the sport and set [his] sights on playing at the next level."
Congratulations to all of the senior signees on earning their spot to compete at the next level of athletics! Go Rangers!