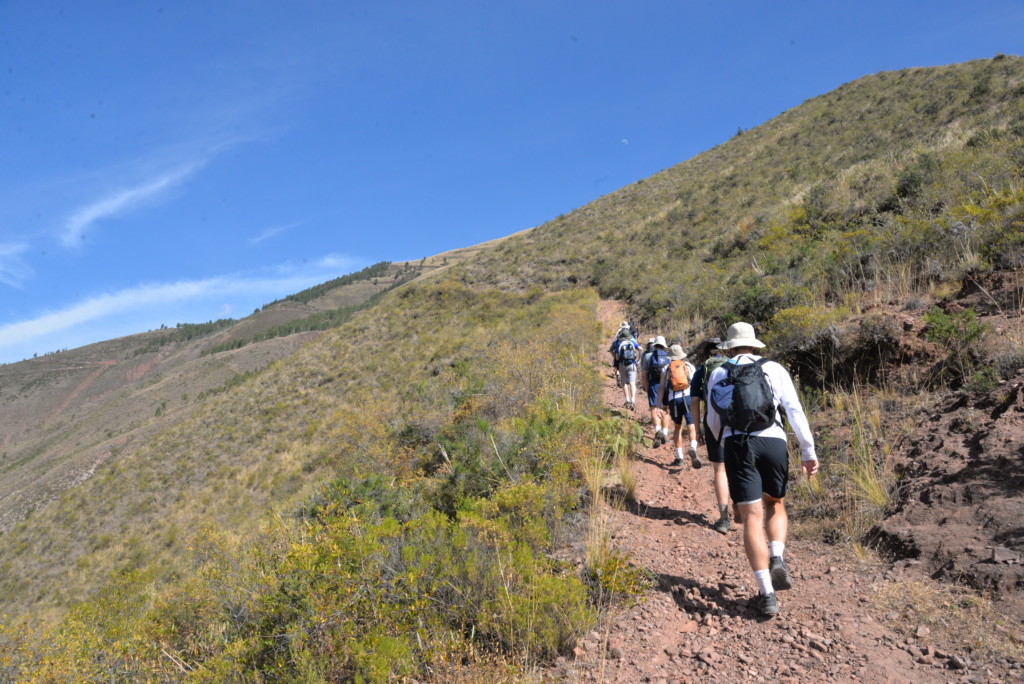 Cusco, Peru
Snow-capped peaks of the sacred valley pierce a strikingly blue sky. Jolting along in two weathered, foreign pickups, thirteen American passengers restlessly fidget, smothered in colorful plastic bags of donations for the young children of the village of Sullomayo. Their slight physical discomfort, nearly sacrilegious in the presence of such shockingly beautiful mountain terrain, shrinks as the rising seniors share smatterings of conversation. In lengthy pauses spent with widened eyes, a massively awesome landscape embraces them with chilled winds under a warm sun, eluding ineffectual snaps of the camera.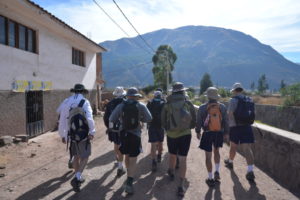 One of several Jesuit summer trips, the Rural Peru immersion trip offers up to ten seniors and three faculty members the opportunity to travel to the Cusco region of Peru, filled with hundreds of archaeological sites, small farms, and villages serving as the backbone of Peru's mostly agricultural and tourist economy.
Unique among many Jesuit summer experiences, the trip does not primarily involve students in a service project; instead, young men embarking on the trip will experience almost complete immersion into rural Peruvian society, asking them to explore the connections between spirituality, justice, community, and simplicity.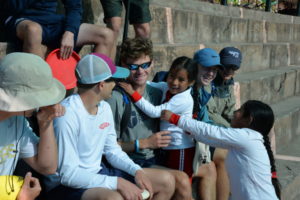 Living without many of the comforts they had back home, like technology, general knowledge of the day's activities, and for some, regular bowel movements, the students experience a profound sense of "living in the moment," which in turn provokes greater efforts in reflection, communication, and connection with God.
Students spend the first seven days in one of the oldest parishes in the Americas at the town of Andahuaylillas, built around a church constructed by Jesuits almost 500 years ago. At the parish, Jesuit students spend time both teaching and learning from the small children of the neighboring town, playing intense, but friendly soccer matches, and venturing beyond Parish walls to explore the nearby communities and scenery.
They encounter a language barrier which often only serves to bring teen and child together, a rural setting which challenges the physical fitness of everyone involved, and strange foreign takes on commonplace foods back home. Later, they spend time in a slightly larger urban setting with a more intense emphasis on reflecting upon the time spent in the parish, and practical application of what they've learned there.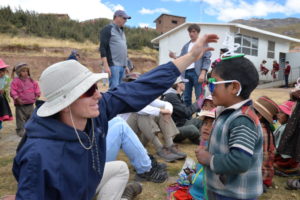 The trip inspires personal reflection within each participant, based especially on the lives of the children with which they spent time. Victor Zemanek '19 noted how "truly […] joyful all of [the children] were, even when they lived with so little. They were always smiling."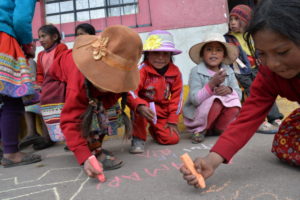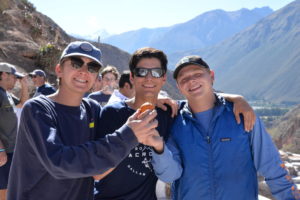 Additionally, Joseph Barraco '19 focused on how the trip takes "you out of your comfort zone, especially with the food, living conditions, and environment, " but most importantly, he shared that "in a simplistic lifestyle one is able to find true happiness […] when you don't always worry about the time or what's happening next, every action of your day becomes meaningful and important."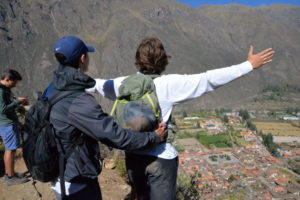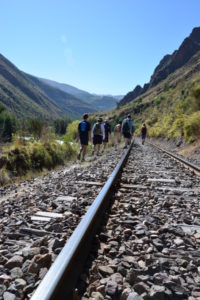 Likewise, the faculty members on the trip were inspired to reflect. Mr. Host said that the trip inspired him to look at his own lifestyle. "I tend to forget how blessed I am with so many comforts and conveniences. Living simply is a blessing, as well." Mr. Berry remarked that "the trip gives students an experience of immersion that is oriented less towards 'service' (in the sense of a service project) and charity, and more toward accompaniment and the compassion found by being with others.
Perhaps in order to truly be 'Men for Others' we have to first know others, to 'encounter' the poor, […] And it's a two-way street: that 'encounter' with them makes me aware of God's presence–His compassion and love–in my heart as well." He concluded, "It leads me to ask: 'What can I do? How can I serve others? What do I have to offer the kingdom of God?'"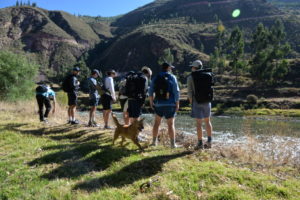 A taxing ordeal, participants describe it as a deeply rewarding experience, but one that must be undertaken cautiously. It is not for everyone, however, if you are team-oriented, serious about serving and empathizing with the poor and disadvantaged in your community, and willing to try new things, you should consider the rural Peru trip.