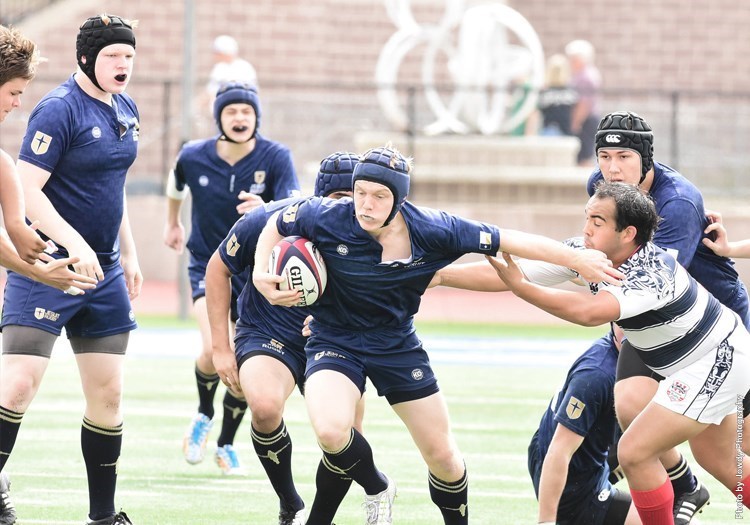 In the month of March, Jesuit's varsity Rugby team, coached by Matt Ortiz, went 3-2-1. Although the team had strong outings in their three wins, they struggled in their games against Katy and the Quin Colts, losing both by substantial amounts. In their second game of the month, Katy handed Jesuit a 20 point loss in a game that would set the tone for the bleak month of March.
Weighed down by injuries to key players such as junior Chris Boltz, Jesuit suffered throughout the month, capped off by a 40 point slaughtering by the Quin Colts on the last day of the month, their second loss of this magnitude at the hands of the Colts this season. Many of their March woes resulted from starter Chris Boltz, whose injury left a gaping hole in the lineup. This hole was patched up by shifting junior Lucas Black and bringing sophomore Will Woodard off the bench to take the reigns where Lucas had left. Although Mr. Ortiz gave a valiant attempt to strategize around their missing starter, their performance in this month shows how much his presence was missed.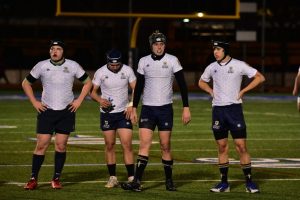 As the rugby team headed into the month of April they looked to improve on their record as the season draws to a close featuring games against Allen and Plano. With a record of 2-6-1 entering their final few matches, Jesuit split their last two games ending with a record of 3-5-1. Although they suffered a rough loss to Allen Highschool in the form of a 38-19 defeat, the Rangers ended the season on a high note with a 24-11 victory over Plano.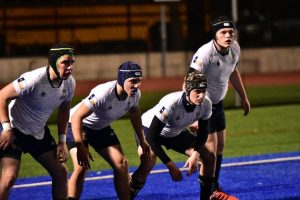 Missing the playoffs, the Rangers look towards next season, holding their annual vote to determine team captain. With valued seniors such as Jacob Jowdy departing, the Rangers will look upon players such as junior Lucas Black and junior Chris Boltz, both of whom are candidates for team captain, to step up and be leaders next year as rugby hopes to turn their past woes around. The rugby team will also look upon role players such as juniors Paris Brown and Z Hine to step into a more steady role in the upcoming year. This will be important to the success of a team hoping to replace some of its best players next year. When asked about the season as a whole.
Despite a rough season in his junior year, Chris Boltz spoke fondly of his experience saying that "there's nothing better than playing alongside a great group of guys who love to play the game." With another season in the books, the Rangers have completed their 16th season and first full season under Coach Matt Ortiz who replaced Coach Mattachione this season.
With another season in the books the Rangers have completed their 16th season and first full season under Coach Matt Ortiz who replaced Coach Mattachione this year, and judging by the quality of interest in the team, the future seems bright.