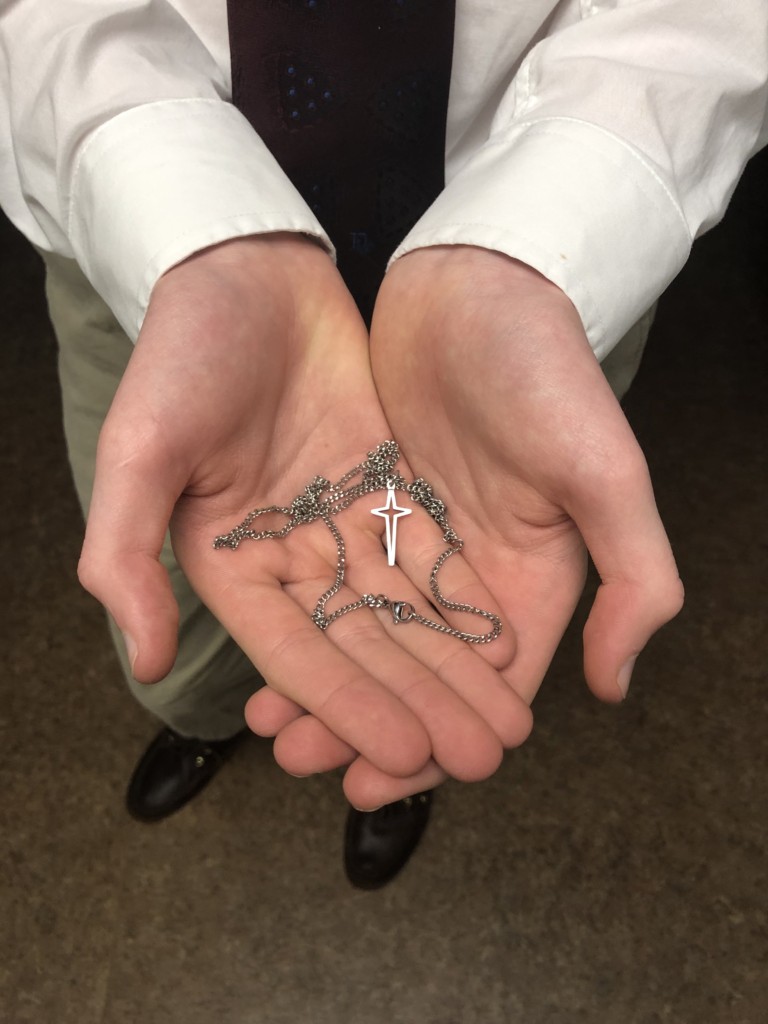 This April, our juniors ventured out once again to Camp Copus to take on a landmark occasion of the Jesuit experience: the junior retreat. Focused on preparing for senior year, the retreat provided a good opportunity to strengthen brotherly bonds and class-pride.
Magnificent Morning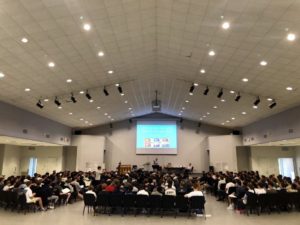 To begin the morning, small groups participated in some ice-breaking games to encourage an open mind for the busy day ahead. After a short run through of the ground rules and an opening prayer, Mr. McDaniel provided a sense of spiritual guidance as he related our high-school lives with Jesus' meaningful question to all of us: who do you say that I am?
Taking a dive into the past, the juniors next engaged in an advertising activity, each group creating an inspiring slogan that both highlights our communal strengths and introduces an effective model of conduct as we reach our last year at Jesuit. Not only did this project explore the true meaning of Jesuit's mission, but it also allowed us to reflect on our previous faults, shed the negative legacy of our past, and establish promising goals going forward.
Some of the most acclaimed slogans included "Class of 2020: Putting the Jes in Jesus" and "Started from the Bottom, Now We're Here."
Our next group activity was an insightful message presented by Mr. Lingel regarding the story of Zacchaeus. The story called us to ponder the negative aspects of Jesuit's atmosphere that still influence division between our students and incorporate them into the image of a funnel, visually demonstrating the need to "funnel out" the negative traits that poison our brotherhood.
Up next, our juniors were called to reflect on the inspiring sacrifice of Ignatius as he surrendered his sword on the altar at Montserrat, taking up a cross to signify his dedication to the Lord. Mr. Garrison also applied the theme to our lives at Jesuit, where we would soon take up our own crosses and place less emphasis on "gaudy" accessories, such as the class ring. Alluding to our first freshman assembly at Jesuit, where Mr. Garrison first recounted the life of Saint Ignatius, the speech brought our class full circle.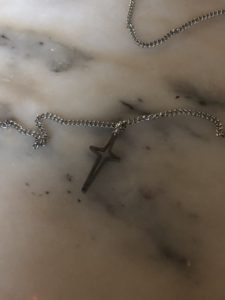 Awesome Afternoon
After a tasty lunch, the juniors ventured out onto the campgrounds to engage in some brotherly bonding. Following our free time, we assembled once again to enjoy an uplifting performance by the Jesuit Band, featuring some upbeat solos and a classic sing-along, Sweet Caroline.
On a more serious note, Mr. Hanley described our responsibilities as incoming seniors, explaining Christian leadership through the lens of our Wednesday service opportunities and other new privileges. In reference to these upperclassmen benefits, Coach Hill led an amusing activity that mimicked March Madness called "bracketology", providing each small group with two brackets featuring this year's cafeteria favorites, and the most anticipated senior privileges. 
To end the day, Mr. Knize encouraged each junior to fill out a brief questionnaire regarding our qualities and interests that would help our senior counselors learn about their students in depth. After a refreshing examen to conclude the day, we packed back into the buses and headed back home to Jesuit.
Junior Cross Mass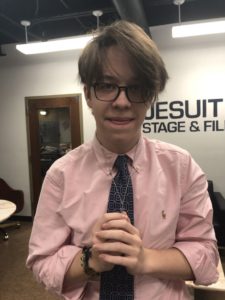 After some risky weather predictions, the much anticipated Junior Cross Mass was pushed back a few weeks to Wednesday, May 1. Nevertheless, sharp-dressed families flooded into the Terry Center with equal excitement after the delay, prepared to achieve a significant milestone in the Jesuit journey. During an eloquent mass presided by Father Postell, the faculty bestowed the Jesuit cross upon each deserving junior, sending them off with words of comfort and encouragement. A fantastic finale to the retreat experience, the ceremony further strengthened the close relationships of the junior class and provided us with a precious symbol of our brotherhood that we will cherish forever.
Thank you to all of the Jesuit faculty, staff, and students that make these occasions possible, and stay tuned to The Roundup for more Jesuit Dallas news. Go Juniors! #nowSeniors