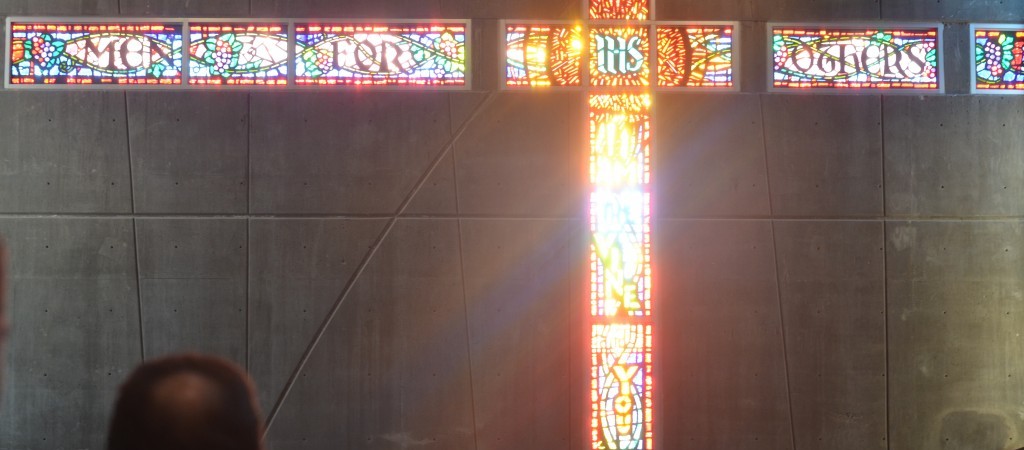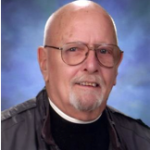 Saturday, December 6, 2014, Jesuit lost someone very dear when Brother Gerald "Jerry" Landry S.J., age 81, who had been with Jesuit for 17 years, passed away of heart failure. He died only four days after leaving Jesuit, to retire to Grand Coteau, La.
Born November 9, 1933 in the small town of Jeanerette, Louisianna, Brother Landry grew up alongside his two brothers, including his twin, and two sisters whom he would visit often while he was still able. He is survived by his sister Mrs. Jeanette Melancon of Baton Rouge, La. After school, he joined the Air Force, which he served in from 1952-1956. He entered the Jesuits in 1959, pronounced his first vows in 1962 and final vows in 1978, when he was 45. Jesuit Dallas was blessed to have him in the finance department since 1997. He was truly a wonderful man who impacted Jesuit a lot.
One of his most characteristic traits, he really valued his friends. He would stay in contact with them throughout his life. Some of these friends he remained in contact with for over 50 years. Everywhere he went, from Spring Hill College, to Loyola University New Orleans, to Strake Jesuit in Houston, and finally to Jesuit Dallas, he always had a lot of friends. Upon his death, friends that he had made way back in the 60's remembered him and the strong impact that he had on their lives. He was by nature a very sociable guy. "He was a very warm person emotionally" said Father Billy Huete, S.J., Rector of the Jesuit community. This made him very easy to get along with. Although he was known for his occasional grumpy side, his warm spirit left a truly lasting impression that will captivate the memories of all those who interacted with him over the years. He was a very down to earth guy, and at the end of the day, he made everyone's life better through his fun personality.
At home, he was not exactly the loudest guy. He was a big television watcher, specifically of soap operas. He also kept to himself about his spiritual life. Although it was very apparent that he had a strong relationship to God, he tended to keep it private, as was the norm for Jesuits when he first entered the novitiate. That is, unless he was cranky. When cranky, everybody in the residence would know it. That was a defining aspect of his character, and it was something that made him who he was.
In his free time, he found comfort in nature. Brother Landry loved to take pictures of peaceful scenes. Most often, his subject would be something simple such as a flower or a duck or maybe a sunset. Taking close ups of flowers was his favorite. He really enjoyed to be outside in nature. He loved the warm seasons, so he would take many pictures when the sun shone brightly. In fact, when he was younger, Brother Landry was known for his sunbathing. He always had a deep tan that was the product of his time outdoors.
"He was a very gentle, free spirit, and I would say that he was a free spirit in that he was very creative," said Mrs. Cathy Mullin, who was one of Brother Landry's coworkers in the finance department. He was a very art oriented person. He also enjoyed creating pictures using geometric shapes. His office was filled with pictures that he had made.  Father Huete recalled that in the 1980's Brother Landry would make note cards out of his pictures, and Father Huete used these note cards. They were really very cool and somewhat unique pieces. Brother Landry could occasionally be overhead greeting friends in French and sharing some Cajun dialect expressions.
Brother Landry adored frogs. He had dozens of frogs in his office (not live of course). This collection just kept growing and growing after he received just one frog at Strake from a friends. Atop his cabinet sits at least 50 plushies and small little statues. Then, scattered around his desk are various frog-related items such as post-it notes with little frog faces on them and a frog keychain. When he left Jesuit, he left behind his frog collection and invited all his friends to take one to remember him by.
Brother Landry always connected with other people. Shannon Heartsil, who also works in the finance department,  said that, "He was like family." He would always talk to her children and would ask about them often. Mrs. Mullin described him as "very real," which made him easy to get along with. Forming a bond with him was very easy because he would always say what he thought. He loved to celebrate. Birthdays, Christmas, a crown, Mardi Gras, and everything in-between. He had a collection of hats that he would wear to celebrate: a birthday hat, a Santa hat, a snoopy hat, and even beads for Mardi Gras. He was always having fun.
Brother Landry had just departed Jesuit on Tuesday Dec.2, and moved into the St. Alphonsus Rodiguez Pavillion for retired Jesuits at St. Charles College in Grand Coteau, La. He impacted Jesuit in a very deep way. His absence means that Jesuit has lost one of the aspects that made it what it is. He was a kind and gentle soul, and he will be missed dearly.