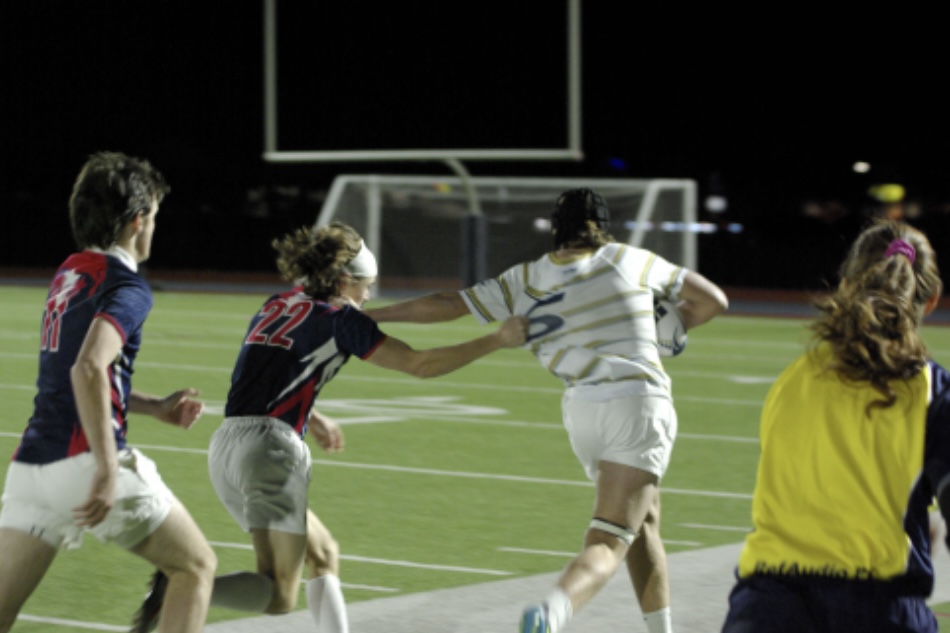 The Varsity Jesuit Ranger rugby team currently sit at 2-3. After a blowout loss of 17-5 against St. Pius of Houston, the Rangers look to extend a winning streak and continue to win games throughout March and April to have a large momentum towards the state playoffs between April and May.
Jesuit New Orleans (1-22-22)
The Rangers opened up at home at Postell Stadium on the 22nd. Jesuit was hoping for a stellar season, and a solid start to the season. Junior Jordan Mason and Neil Lancaster converted two tries for the Rangers, but could not withstand and hold on to Jesuit New Orleans. They unfortunately fell 47-10.
St. Thomas Houston (2-5-22)
Unfortunately, this game was postponed in Houston, due to the frigid weather, where most of Texas was left with Winter Storm Warnings throughout the later part of the week and weekend too.
Allen High School (2-18-22)
Jesuit traveled to Allen High School to the Lowery Freshman Center. The Rangers were looking to rebound and bounce back from a large deficit loss to Jesuit New Orleans. And they did just that. The Rangers began a 24-5 start, senior Olayinka Lamikanra converted three tries for the day. While, senior Benoni Mesfin contributed a pair of tries, as well as sophmore Dylan Wachsman delivered on his pair of kicks. Junior Louis Traister scored 1 try near the end of the match to finish things off.
Strake Jesuit (2-26-22)
Next, Strake Jesuit of Houston traveled to Potstell Stadium to take on the Rangers. The Rangers' history between Strake before the game was 2-0. Olayinka Lamikanra '22 came up big securing a 80 yard try. Charlie Borowzcazck '22 assisted the Rangers with a late try Jesuit was up two during the first half, due to Strake's mishap on their conversion kick giving Jesuit a boost. Junior Jordan Mason helped secured points on both tries. Conditions were not ideal from the freezing rain and wind roughly around the mid to high 30s.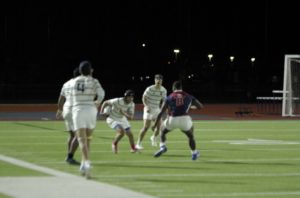 Round Rock Club  (3-4-22)
Jesuit traveled to Round Rock, a suburb just north of Austin, manhandling the club, shutting them out, with a great defensive effort. Going into this game, Jesuit had a 3-1 record history against the club, and roughly 32 points average in each match. Once again, Olayinka Lamikanra '22 scored two tries, along with seniors Alex Johnson '22 and Joseph Savage '22. Juniors Josiah Black and Jordan Mason '23 scored a try themselves. And sophomore Jacob Lehman '24 contributed one to fill the stat sheet. And Mason contributed 6 out of the 7 conversions too.
St Pius X (3-11-22)
Another cold front came in, with not so ideal temperatures for the Dallas area. Senior Benoni Mesfin '22 scored the only try for the Rangers, early on in the first half. Jesuit however challenged several times throughout the first and second half, but could not hold on. The scorer was 17-5.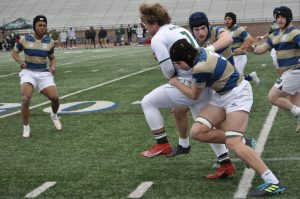 Make sure to come and support your Rangers on the 26th after Spring Break against Four Points at 5! Location is TBD. Stay tuned for more Rugby updates and news!