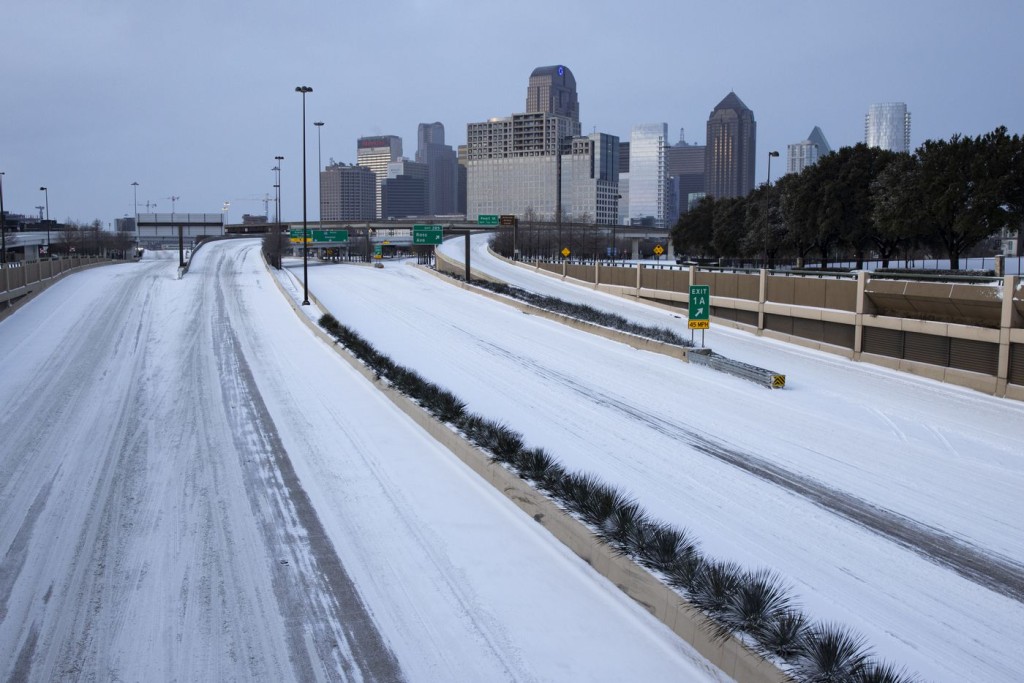 Recap of Last Year's Frigid Storm
In addition, just last year around the week of February 15 to about the 19th, a rampant and confusing week of extreme cold weather snow-blanketed the state of Texas. This national storm caused headlines to spread about the power grid failure, where the issue eventually became a colossal lawsuit later on. Last year, DFW International Airport recorded last year's low as -2 degrees. In addition, the airport recorded 5 inches of snow.
However, this isn't the people of Texas' first rodeo when it comes to severe blistering weather. Many people began stocking up on necessary supplies like batteries and flashlights if the power goes out, loads of food, and cases of water at grocery stores. For instance, last year power lines and debris cut thousands of people's power from up to about a couple of days and many weeks. Some were without necessities like food, air conditioning, and running water. And some dealt with frozen pipes too. Let's hope this doesn't occur again.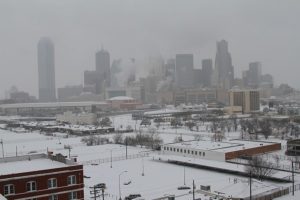 Recap of the Snow Storm on Thursday
The Ground Hog was right! Just on Wednesday the 2nd, he predicted 6 more weeks of winter, and boy was that little rodent right! On the third and fourth of February, schools were expected to close. Could this potentially be another second coming of last year's devastating snow? Jesuit announced at around 2:30 in the afternoon on Wednesday, that it will be closed for the next two days, including meetings and extracurricular activities. Classes were held asynchronously with work provided by teachers electronically. They will send messages/coordinate with classes, at use from your computer. The National Weather Service issued a Winter Storm Warning in effect for numerous states, going west to east through many states. In conclusion, supposedly 1-3 inches of frigid sleet and snow are predicted throughout the day on Thursday too, but on Friday the schedule is TBD.
On Thursday, little to no one was on side streets or major highways. In my community, conditions consisted primarily of a combination of sleet, ice, and about 1 inch snow on roads and parks. Furthermore, potential power outages were known throughout the Dallas metroplex. Many Jesuit students were ecstatic having the day off, as snow flurries started early morning until the early afternoon. Sophomore George Horvat '24, added how he was "glad to have the day off and was fun to mess around in the snow; and great to enjoy this rare weather occurrence take place in Dallas."
On Friday, snow started to melt from the bright sun with the high being around 34-35 degrees this afternoon, while roads will begin to refreeze overnight through Saturday morning, creating roads of slushy ice. Furthermore, at times ice can be super slippery and dangerous, with cars losing control easily and more frequently with two-wheel drive. Retail stores and restaurants shut down early on Friday, and some who remained open were packed, making it harder for people to order out. Areas west of Dallas experienced more than 3+ inches of snow, while east of town experienced more ice. The icy roads were obviously difficult to drive on, as people fishtailing and losing traction were quite common.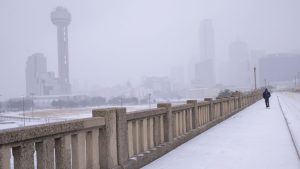 Athletic Cancellation Updates
Sadly, some sports were canceled, due to the rough weather through the Thursday-Saturday stretch. Jesuit Basketball was supposed to play Irving Nimitz on Friday @ 7 at Walsh Gym, however, it got pushed til Monday @ 6 in Irving. While varsity soccer was scheduled to play @ Irving Nimitz on Friday at 7:30, is now moved to 6 on Monday. While district championships for Swimming & Diving were originally scheduled for Friday to Saturday, that now has changed for Monday and Tuesday @ 3 P.M.
Both Varsity and D-II's rugby games against St. Thomas of Houston were called off for this Saturday. Furthermore, wrestling was scheduled for Districts @ Walsh Gym, now moved to 4 P.M. Monday. Lastly, Jesuit Hockey's match against Frisco West was canceled as well, due to the weather. Most of the sub-varsity games were canceled too however for most sports, unfortunately.
Crew team still managed to participate in its SWEAT competition thanks to the help of Jesuit parents.
Stay tuned for more The Roundup Articles similar to this event over special weather news and updates!