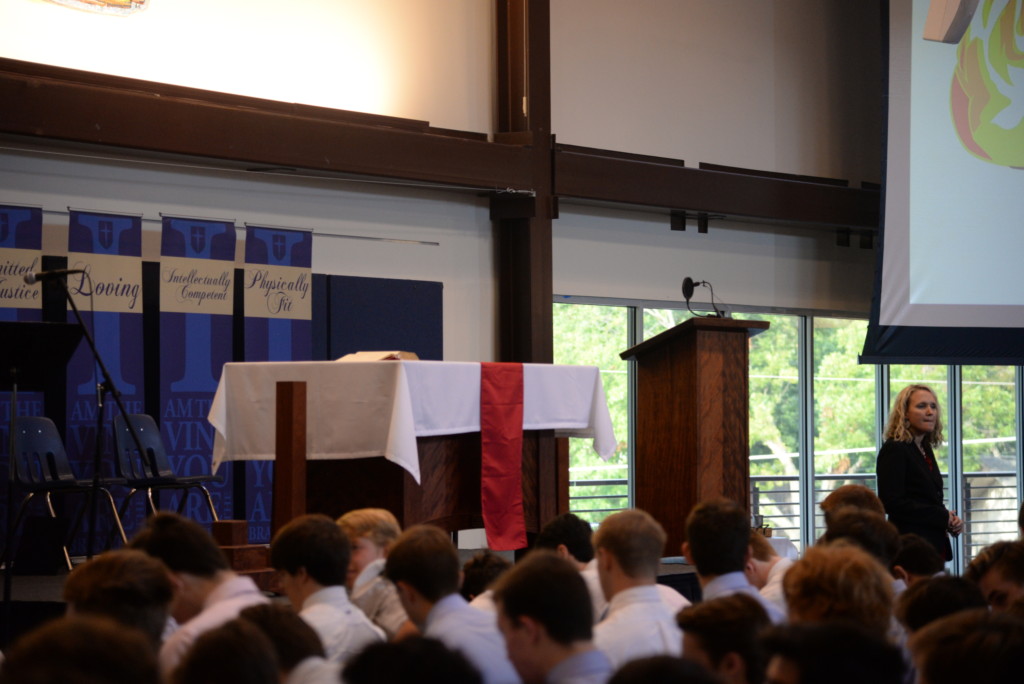 The Mass of the Holy Spirit
On August 30th, you may have noticed the abundant number of red ties so numerous even Fr. Postell had a comment. On that day, Jesuit celebrated the Mass of the Holy Spirit. Jesuit academic institutions initiated this tradition back in 1548. The unique mass reflected the triumphant spirit with joyous music, special prayer intentions, and sensation of unity In our new year.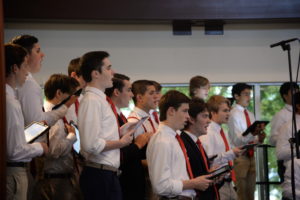 The holy spirit represents the totality of life, creation, and universality. On Pentecost, the Holy Spirit came down upon the apostles in tongues of fire, allowing people who speak any language to understand their message. Then, the apostles were called to then go forth spreading the good news. We commemorate this event and Catholic unity with the prayer intentions. Multiple students and teachers volunteered their time toward creating an intention in a non-English language. "It was cool," says Jacob Abraham '20, "it's not every day you get to hear all these languages."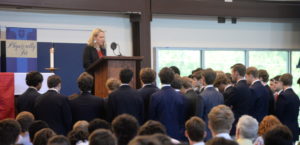 This mass also initiates the new Eucharistic Ministers with a blessing as they begin their journey in service for the next year. Just like the apostles, the Holy Spirit calls the new Eucharistic Ministers to spread the good news both in mass and their daily lives.
With the Mass of the Holy Spirit, the new year is officially in motion. Let's support the members of Campus Ministry as they continue to try to give us such experiences every Friday.