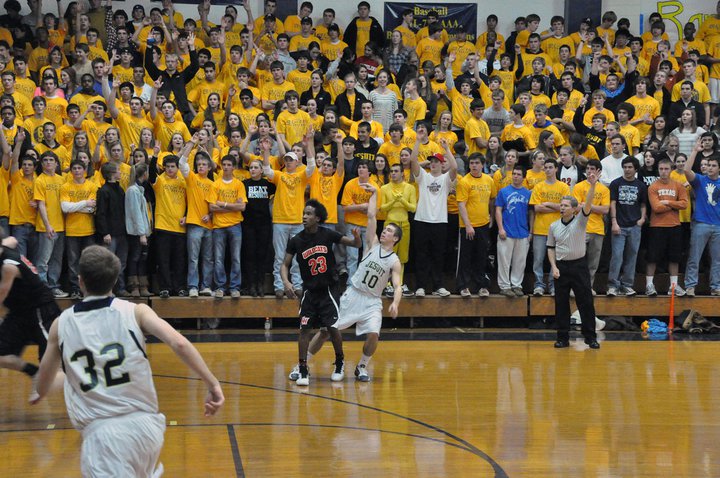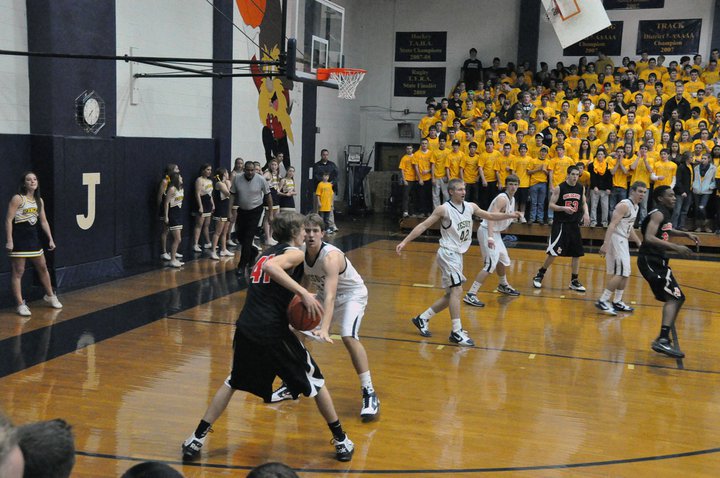 Friday night marked the second annual Gold Out in Jesuit's Gym. Five hundred "sixth man" t-shirts were passed out as the Rangers played in front of their largest crowd of the year. Jesuit played host to the Wildcats of Lake Highlands, needing a win to catch Lake Highlands in the district standings. It was a slow start for the Rangers as the Wildcats came out fast; Jesuit was in an early hole, 9 to 0. The Rangers climbed back, however, and ended the quarter down just 2 with all scoring in the quarter done by senior Brian Wetzel and sophomore J.D. Waggoner. A 19-point second quarter, including a big time three from sharp shooting senior, Hays Myers, had the Rangers in the lead 32 to 30 as they headed to the locker rooms at halftime.  It was a slow third quarter all around; a combination of tough defense and some sloppy offense had both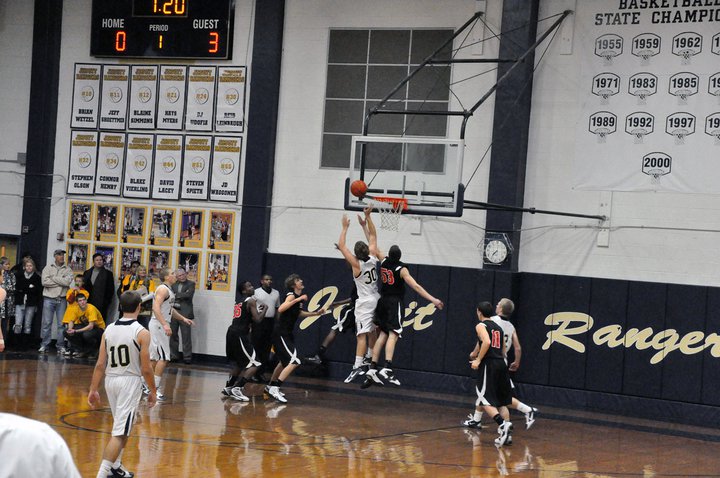 teams scoring under 15 for the quarter. The Rangers came out of the huddle at the beginning of the fourth to the sound of "the yell" coming from our massive student section across the court. The fourth quarter was all Wetzel as his senior leadership and natural clutch ability took over. Brian hit 6 free throws in a row down the stretch. The most impressive one had to have been the one to complete his three-point-play towards the end of the game that sent the crowd into hysterics. The game ended on a poke away by the Rangers which was picked up by junior Reid Leinbaugh and laid in to end the game with a score of 63-58. With four three pointers, and the clutch free throws mentioned above, Wetzel led the way for the Rangers, scoring 24 points, 8 of them coming in the fourth quarter. Waggoner, Leinbaugh, and senior Jeff Schoettmer added 12, 9, and 8 points respectively.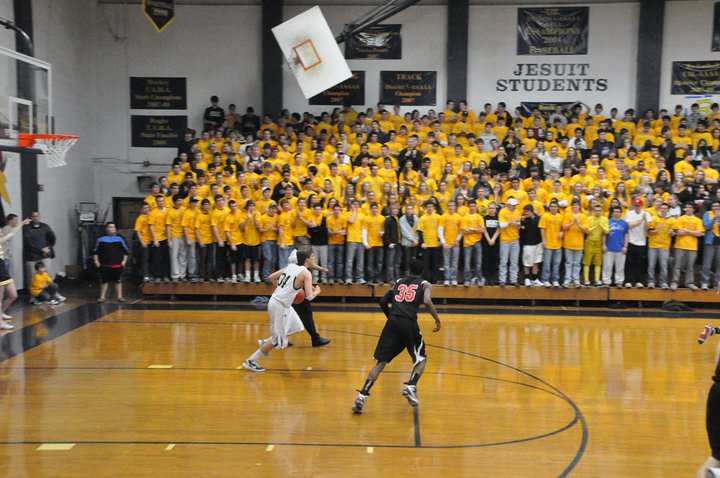 The high-scoring junior, David Lacey, had to sit this game out due to a concussion suffered against Skyline the week before. It was a short scoring list for the Wildcats as they only had 5 people score, including just two in double digits. It was postman Taylor Stell for Lake Highlands who led all scorers in the game with 27 points, eleven of which came from free throws alone. But, this was not enough as the Rangers' home court advantage and rowdy student section proved to be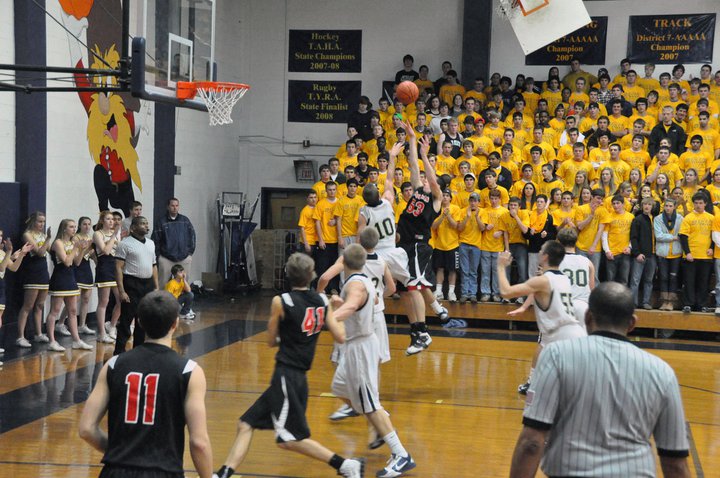 essential to the five point difference at the end of the contest. This game moves the Rangers' record to 3-2 in district play and tied for second place in the district with three other teams.
Photography by David Clark