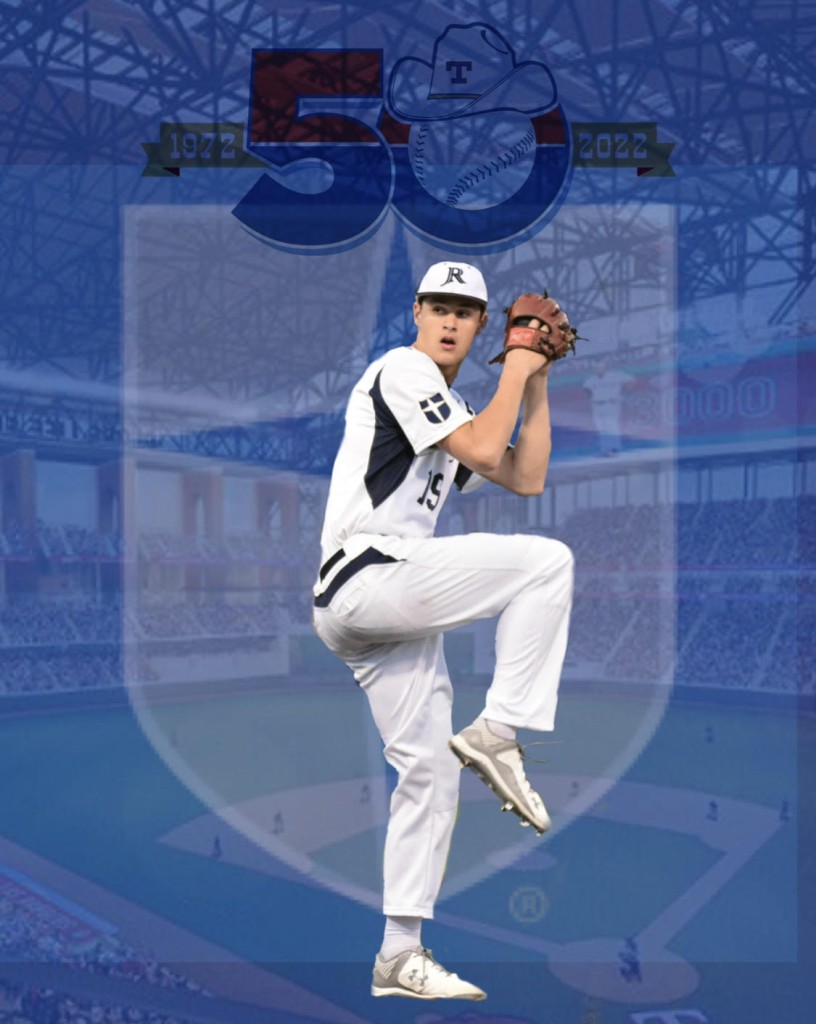 Everyone loves a good weekend baseball game. Walking into the gates of any baseball stadium, one cannot be anything but excited and hungry for a hot dog and some peanuts. This past Sunday, May 1, was an extra treat for many Jesuit families as it was Jesuit Day for the Texas Rangers. Fans got to enjoy discounted tickets, special seating areas so Jesuit families could sit together, a special Jesuit themed Texas Ranger hat and much more.
The game gave many families a chance to see the recently built Globe Life Field, which opened in 2020, but due to a recent pandemic many families have not had the chance to see it yet. The stadium is very different from other Major League Baseball ballparks for many reasons. First, it has a retractable roof which allows for temperature control in the hot Texas summers and for the semi-cold October nights which won't need to be used for a while as the Rangers have been struggling in the recent years. Second, it has traditional concession stands, but limited, as many of the food venders are actual restaurants. The stadium features more comfortable seating then most stadiums I have been to on my quest to see all 30 MLB ballparks, taking a new approach to the traditional stadium seat. The stadium also has many small details which make it unique, such as life sized bobbleheads in center field, or Chuck Morgan, long time PA announcer for the Rangers, has his office completely made out of glass so you can see him during the game behind home plate.
The game was scheduled to be an early afternoon game, starting at 1:37, but the gates opened long before game time. In addition to it being Jesuit day at the ballpark, it was also Nolan Ryan Day, as part of the Rangers 50th Anniversary celebration. Commemorative Nolan Ryan pitching rubbers were given to the first 15,000 fans who arrived. There were many other ways the stadium celebrated Ryan, my favorite was the first public screening of Facing Nolan, a Nolan Ryan documentary. It was also dollar ice cream day for children 13 and under.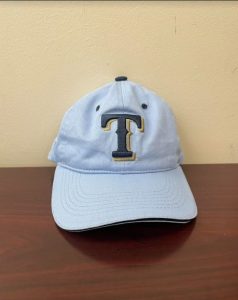 In addition to many benefits Jesuit families received, one of the more special treats was getting to watch Kyle Muller '16 start for the Atlanta Braves. This is rare for Muller as he usually comes out of the bullpen for the Braves. Although Muller's performance level was not at its optimum, Jesuit families still enjoyed rooting for him loudly.
Families enjoyed spending time with the Jesuit community at a place besides Jesuit. The game turned out to be a success for the Rangers as they won 7-3, bringing their record to 8-14 on the year.
I asked students who went to the game for their opinions. This is what they said:
"The game was exciting and fun due to the bond everyone had and having another brother (Kyle Muller) on the field made the experience much better." -Fulton Lawrence '25
"It was fun and exciting, overall a great atmosphere and a great turnout for the Rangers!" -Reed Pfaffenberger '23