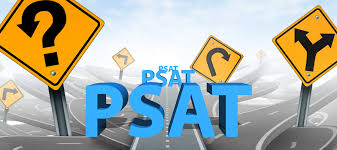 After preparing tirelessly to score high, Jesuit students have finally finished the PSAT. With the COVID-19 situation, some things were handled differently than before the pandemic, with the protocols making sure that everyone stayed safe while taking the test. The Ray Dass prep materials were excellent study tools for the PSAT, helping students to do even better on the test.
I believe that the COVID protocols – masking and social distancing – were effective when taking the test. Despite numerous students having to sit together while wearing a mask, Jesuit helped the test takers perform to the best of their abilities, allowing them to focus on the test and not worry about anything else.
Some students were asked how prepared they felt, and how the testing scene was different with the new protocols in place.
Interviews
Neel Manne '25 said that procedures "were good and necessary to keep us safe and it didn't really affect my test-taking that much."
Grant Cooper '24 also said that he felt "very prepared for the PSAT after taking the Ray Dass program, and the school managed the covid protocols well and kept the students safe."
James McKinney '23 stated, "I felt pretty prepared for the test, and although some sections were harder than the others, I still felt pretty confident about it."
Liam Stillings '23 felt that the "precautions were good and I felt good about the test afterward. "
Overall, this year's PSAT was a positive experience. Not only does the PSAT qualify juniors for National Merit, but it also allows students to prep for the actual SAT as well. With the Ray Dass program provided by the school and the possibility of scholarships for juniors, students can succeed on the test when they work hard and utilize the resources available to them.
Stay tuned to The Roundup for more news about academics!