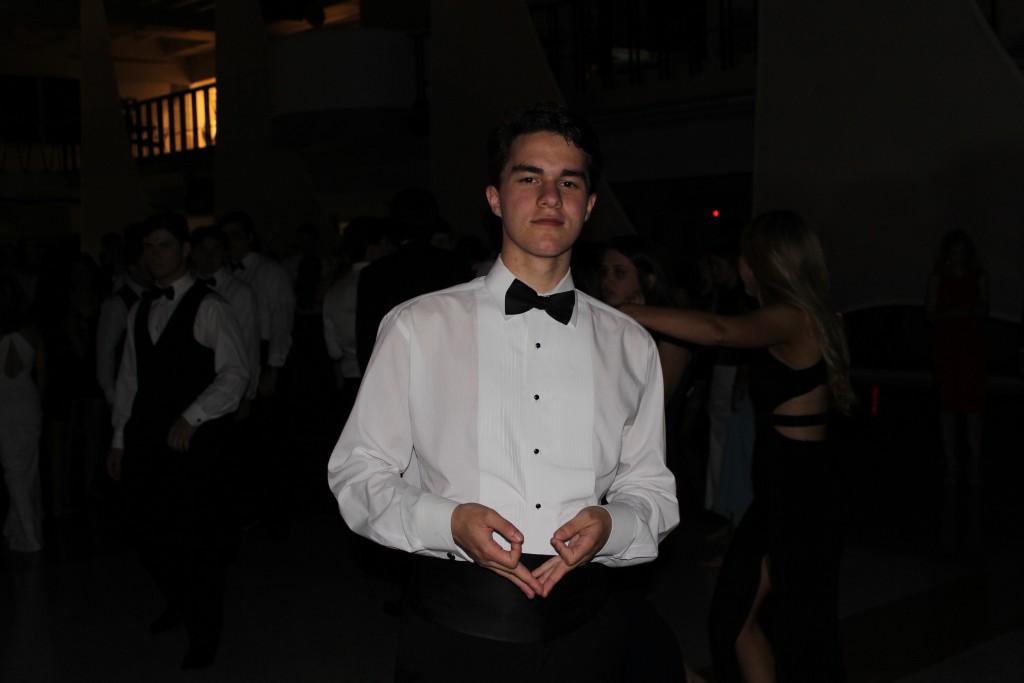 Prom is a tradition unlike any other: young men clad in black tuxedos enter the large ballroom with their dates dressed in luxurious dresses.  A fancy meal is prepared and served to them, while later they dance the night away. Prom can be seen as the apex of a junior or senior's year, and it provides a way to relax and have fun with friends over the course of a night.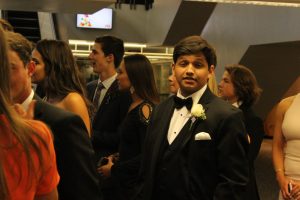 This fantasy reigned true with the 2017 Jesuit Junior/Senior Prom. Over 800 students attended this year's Junior/Senior Prom, a huge increase from last year's number of attendees.  
The 2017 prom was the first for the Class of 2018, while the Class of 2017 enjoyed their last Jesuit-Ursuline prom of high school. The swarm of hundreds of Jesuit students flowed into the World Trade Center, moving with their dates towards their tables, talking and meeting up with their friends to celebrate the night.  Next, after everyone found their seats, a filling dinner was served, satisfying the students' hunger before a long night of dancing.  Soon after the dinner, the DJ began to play some tunes, the upbeat rhythms inviting everyone to the dance floor.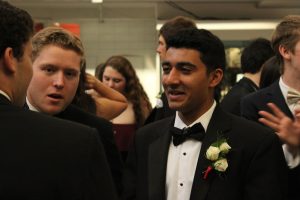 Connor Thomas '18 said, "I didn't expect the dance to be held in that sort of venue, almost like a mall, but it worked. The food was actually great, and the dance floor was a perfect size." Thomas elaborated on the "noticeably tamer" music than the soundtrack he expected, so the DJ "kept most of the dancing…[sic] lowkey."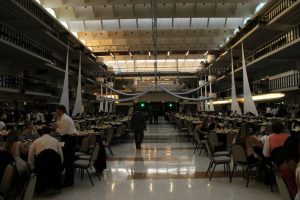 Also speaking highly of the prom dance was Jesuit senior Jack Matthews, who thought that "prom was great, especially since it was [his] last one and [he] felt like student council went all out for it."  His high praise for the dance was shared by junior Will Fynes, who stated that due to the "high energy" of the dance, it was "a lot of fun." Fynes loved "dancing with [his] friends" and taking a break from the stress of school.  All in all, this year's prom got great reviews from the students.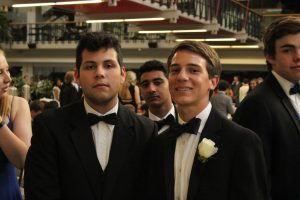 The 2017 Prom was one to remember, the event sending the seniors off on the right foot as they look to conclude their high school career, while providing the juniors another event to eagerly anticipate for next year.  Be sure to thank the faculty, staff, and Student Council for helping to organize the event and ensure that everything ran smoothly!  This year's Prom was definitely a night to remember.