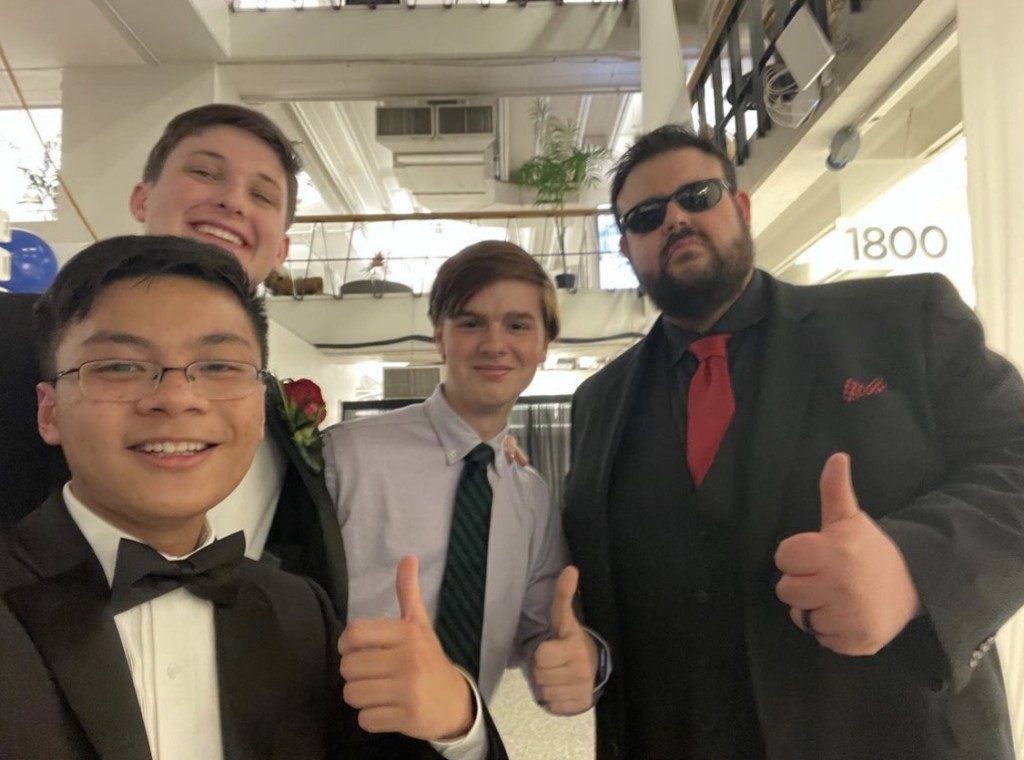 After a two-year break, Prom finally returned to Jesuit. On Saturday, April 9th, Jesuit and Ursuline took the Dallas Market Center by storm, turning the venue into a crazy, lit movie from 7 PM to 10:30 PM. Overall, it was a huge success, and it is safe to say that students had a great time.
The night kicked off at 7 and students were expected to arrive no later than 7:30. A line of administrators greeted students at the doorway, and Jesuit students were able to introduce their dates and friends to the faculty members they know and love. After eating a great catered meal, students were able to turn up on the dance floor and let loose. A DJ was there to play everything from Cardi B to Sheck Wes. Students were able to dance the night away before being allowed to leave at 10. Seniors, who were attending their first prom, had a lot to say about the success of the dance.
Student Thoughts
Ryan McCormick '22 said he "Really enjoyed the night" and was "thankful we were able to have a prom this year."
Saad Zulqarnain '22 thought "The dance floor was the hub of activity" and the "chicken they served was great."
Will Mansour '22 said it was an evening "Where [his] whimsical imagination ran rampant."
John Archer '22 believes that "Dr. Knize did a great job supervising the dance floor and keeping it safe and fun.
Tai Kryger '23 called it "A night full of fun and adventures."
Final Thoughts
Overall, Prom was a great event and it is clear that Jesuit students had a great time. It was a spectacular night and it was a real blessing to have the dance back for the community. All the moving parts came together nicely and the community is very grateful that administrators and all the people behind the scenes were able to deliver a perfect night.
Stay tuned to the Roundup for more campus news!