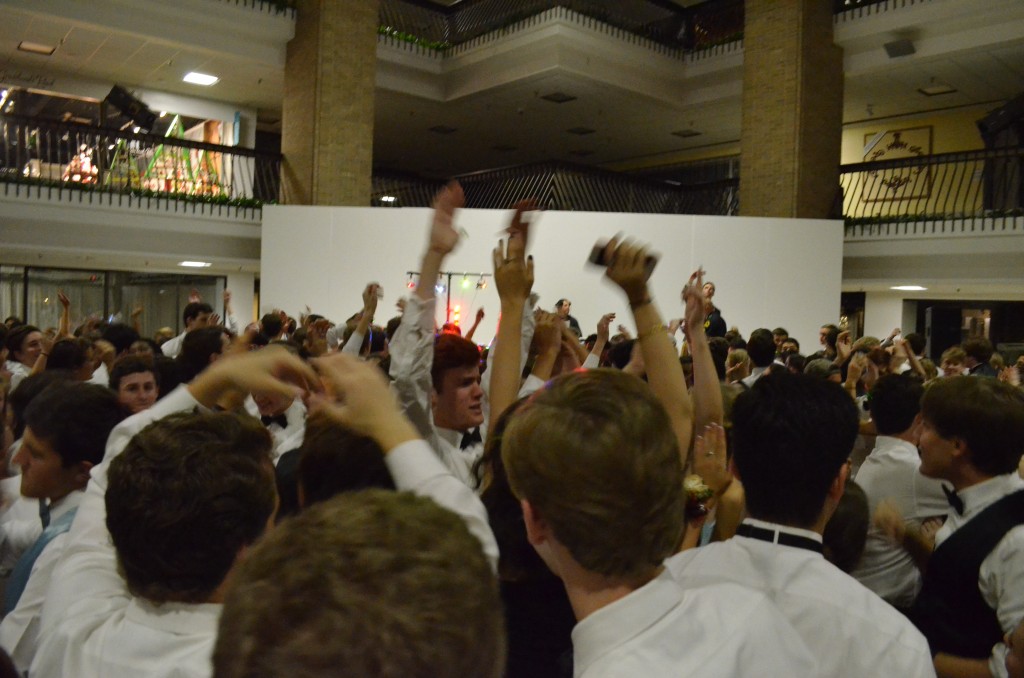 The traditions and activities surrounding prom are always a great experience. What's not to love about getting dressed up in a hot tuxedo and take pictures for an hour before congregating on a crowded dance floor. Prom is always bound to be a fun night filled with memorable experiences.
The 2015 prom was the first for the 2016 class, whereas the 2015 seniors got to enjoy their second and last prom. As both classes made their way into the a World Trade Center with dates by their side, the room gradually began to fill up. Soon after, dinner was served and the couples sunk into conversation with friends surrounding the table. As the tables were cleared people made their way to the dance floor, the prom dance truly began and the dance floor was metaphorically lit on fire by its inhabitants.
Jenna Sharp, a junior at Ursuline, "had a great time"  at her first year of prom, "[having] fun," with the evening's festivities. When Jenna was asked about her favorite part of the event, she responded saying  she "really enjoyed the sit down dinner." Although Jenna seemed to  enjoy much of the evening, she offered  constructive criticism stating that they could "get better music and more activities."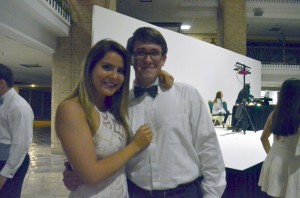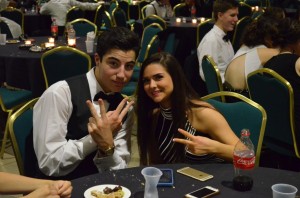 Also speaking on the event was Jesuit senior Eric Dell, who enjoyed his last prom. Eric took Katy Horton to prom, adding that, "she is beautiful." What a great guy. When asked about differences in this year's dance from last year's, Eric "felt like last year the administration wasn't as strict about jumping around on the dance floor," and this year "they were kinda being debby downers!" Also concerning this year's dance, Eric said "the best part of [his] night" was "that lobster mac in [his] mouth, can you say delish?" The lobster mac and cheese did seem to be a big hit, so you I think it's safe to say we could say "delish."
Eric did have some constructive criticism and suggestions as well, though. He thought that the dance could've been better by providing "a different D.J. Preferably a member of the the Jesuit EDM Club."  Also concerning music, Eric stated that he was not able to "tear up the dance floor, because [he] had hurt [his] knee that week, but if [he] hadn't hurt [his] knee you know [he] would've been tearing it up." It's too bad that Eric couldn't dance the night away at his senior prom, but he found a way to make the best out of it. Eric finished his statement by adding that he truly does love sick drops.
The 2015 prom was definitely one to remember for all those involved. It was a great way to send the seniors off, and hopefully will continue to be memorable in the years to come. The administration and student council did a great job organizing the event and they both deserve a big thank you. It's not easy to set up such a large event and they do so wonderfully every year. Until next year, prom.