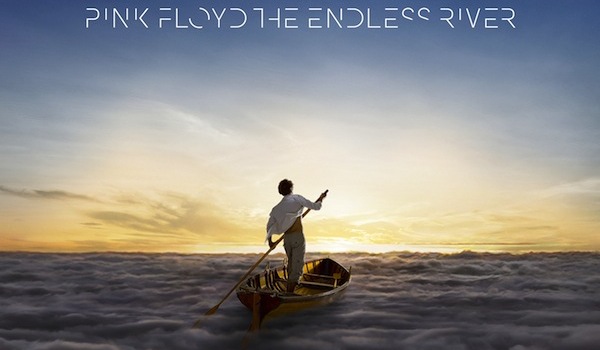 Pink Floyd
The Endless River
Released November 10, 2014
Label: Parlophone, Columbia
As Pink Floyd officially ends its career, fans around the world experience the ambivalence of seeing one of rock's most important bands leave and celebrate its accomplishments. With The Endless River, Pink Floyd, reduced to David Gilmour and Nick Mason, aims to end its run on a positive note with a tribute to Richard Wright and a celebration of the band's proud rock history.
Since most of the recordings on The Endless River were made during the recording of The Division Bell, this last album feels too familiar. For example, the first half of "Side 1, Pt. 2: It's What We Do" sounds like a different take on Wish You Were Here's "Shine on You Crazy Diamond, Pts. 1-5" and "Welcome to the Machine." In fact, most of the instruments sound almost identical. For all I know, they actually are the same instruments, tuned to the same settings, signaling a refusal to change. This brings me to the biggest problem with The Endless River. It has nothing new to offer, and because it is made up of old content, it fails to feel like the celebration that a final LP should feel like.
Other tracks also sound like combinations of scraps from old songs. "Side 2, Pt. 1: Sum" sounds like it belongs on The Wall. "Side 2, Pt. 4: Anisina" sounds like a warmer version of "Us and Them" from The Darkside of the Moon. The only differences are that "Us and Them" contains vocals and is a good song. I am convinced that certain portions of saxophone in both songs are identical. The end result is an album that feels like a collection of bad special features burned onto a DVD.
The only song that brings anything distinctly new is "Side 4, Pt.4: Louder Than Words." Unlike the rest of the album, this song features lead vocals. Although this song fails to reach the heights of Pink Floyd's old tracks, it stands as the best track in The Endless River.
Attempting to construct another tribute to a fallen band member, Pink Floyd ends its legendary career on a disappointing note. If they had only chosen to end with The Division Bell, the band would not have died such a slow death. But still, Pink Floyd's flame continues to live through the legacy of its previous, amazing albums. Take comfort in that thought and not in The Endless River.
Final Score: 5/10 Wish You Were Heres