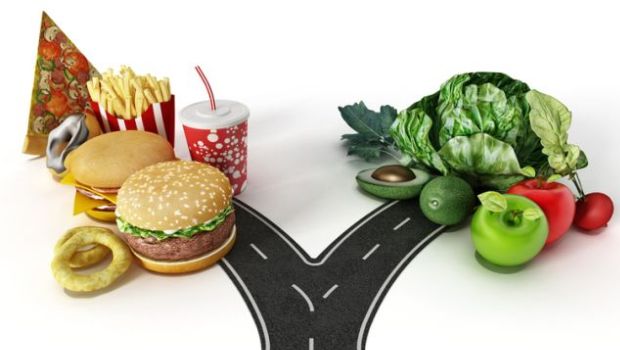 You stand in line, wait, glance at your phone as time trickles by.  When the wait is over, you glance at your sparse options: a taco plate or a cold sandwich.  Surely there has to be a more efficient and enjoyable way to eat at Jesuit.
Luckily for the student body, the Jesuit cafeteria will be completely revamped for the 2018-2019 school year.
Personally, I have always considered the cafeteria to be one of the school's biggest detriments.  The line moves slowly, the infrastructure is aging, and the food options are limited and generally unhealthy.
Why would a sports-loving school with "physically fit" as a central value serve loads of fried food to their students?  My past three years at Jesuit, I have noticed the hypocrisy between what we are told in the weight room and what we are served at lunch.
So after hearing rumors that Jesuit would be replacing its archaic cafeteria with a redesigned model, I was excited.  While exact menu options have not officially been released, I am optimistic that the general quality of the new cafeteria will improve, or at least provide heath-conscience students with better options.
This article will serve as an ultimate guide to navigating rumor from fact.
Construction
The first line of business is the physical remodeling our esteemed Jesuit cafeteria.  Currently, the horseshoe shape of the cafeteria divides the student body into two isolated sections, which poses multiple issues.
For the students, this odd shape makes it harder to socialize with their peers and break out of their normal group of friends that they eat with.  After all, as a room designed for the student body to bond over a meal, the space should facilitate socializing, not place literal barriers in front of it.
Next, for practical applications, such as various club meetings, banquets, and parent meeting, this shape does not bode well for similar reasons.
It is time to tear down this wall.
Accordingly, the Ranger Connection (which creates the U-shape) will be relocated to outside the Athletic Tower.  The space will then be cleared out and added onto the cafeteria to create a unified dining space.
As head of student affairs, Mr. Knize remarked:
"The reason the space is going to be interesting is not just because of the cafeteria service, but also because if there needs to be bigger events, the space will be more conducive to hosting larger events where you don't have that odd shape that exists right now.  The space is a plus for school lunches and bigger events down the road."
New Food Options
Jesuit is not only remodeling the space we eat in but also revolutionizing how we eat. Hold on, because the established ways of the past are being torn down.
"Expect breakfast and lunch to all students on full days," commented Mr. Soich.
He continued:
"There will be different options every day, with certain bars [such as a] salad bar, sandwich bar, and some sort of hot meal that will rotate on a monthly basis."
In addition to more overall variety, the payment system will also be restructured.
"There will be a restructured serving line, there will be no cash or money exchange.  It's going to be a fast service with no money involved" added Mr. Knize.
Instead, students will pay for daily breakfast and lunch simply as part of Jesuit tuition, not an additional fee like many other private schools.
The Coming Weeks
Construction for this ambitious plan will begin in the next few weeks.
According to Mr. Knize:
"The cafeteria will have limited service with a limited menu.  Next week before Easter it will shut down for a couple days. "
If you normally buy a school lunch, it would be wise to pack your own next week.
Closing Remarks
What motivated this change? Ultimately, the cafeteria had to be updated to fit the times.
"The cafeteria is the oldest part of the building.  If you go in the kitchen you can tell compared to other parts of the campus its the original cafeteria, and you can tell it's time to expand the space.  In education things are always changing and people are updating the facilities whether it's athletic or science labs, and now it's time to do the cafeteria as well," explained Mr. Knize.
Looking forward to the 2018-2019 school year, students can expect exciting new changes that will impact their daily lives.
Make sure to stay tuned for the Roundup to stay well informed on all the latest school news.