On July 7th, 22 of the NBA's best teams descended to Disney World in Orlando, bringing their players and staff into a "bubble" where every member of a team's payroll was quarantined and then tested every day for COVID-19, ensuring that the people in the bubble would be able to play without interruption.
Although most of the NBA was able to resume their season and start the playoffs, 8 teams were not invited to the bubble, being told their season was over. These teams were mostly in the Eastern Conference, with the Atlanta Hawks, Charlotte Hornets, Chicago Bulls, Cleveland Cavaliers, Detroit Pistons, and New York Knicks staying home along with the Golden State Warriors and the Minnesota Timberwolves of the Western Conference. After being sent into the offseason by the league, many wondered what was next for those teams.  Where are those teams heading? Will they be successful soon? Let's take a look.
Atlanta Hawks
The Atlanta Hawks are a fairly young team on the rise. Anchored by Trae Young (above) at point guard and John Collins in the 4 spot, they are a team modeled after the Warriors, with 7 of their 14 players from the 2019-2020 season shooting above 33% from beyond the arc. They have plenty of new talent, with stars like the aforementioned  Young along with their 2019 draft picks, De'Andre Hunter and Cam Reddish, who both averaged double-digit points per game in their rookie seasons. Additionally, halfway through last season, they traded for defensive stud Clint Capella, who averaged a near double-double this past season along with nearly two blocks a game, helping build up a team that sits in the bottom half of the league when it comes to defensive rating.
The Hawks have the sixth pick in the draft this year which they could utilize to add more young depth which is something they desperately need, with the best option being to take Oneka Okongwu out of USC to add more depth at the center spot. Atlanta has a bright future as long as they continue to develop their young stars and add depth behind their high-caliber players. Continuing to collect low-risk young players will yield success for the team very soon.
Charlotte Hornets
The Hornets are stuck. Last summer, they lost the franchise's best player, Kemba Walker, and only got Terry Rozier, a mid-level guard, as compensation. Charlotte has a good backcourt, with emerging star Devonte' Graham (above) at the point and the developing Miles Bridges in the 3 spot. That said, they lack serious depth and star power in their frontcourt. They gave Bismack Biyombo $17,000,000 to put up 7.5 points a game, and they're paying Cody Zeller $15,415,000 next season to only put up 11 points a game (a career-high for the 7-year veteran). Many question why they continue to pay mid-level players in exchange for less-than-average stats.
They won't fully commit to a rebuild, doing just poorly enough to miss the playoffs at the 10 seed but not bad enough to get a valuable pick most years. The ideal situation for the Hornets, who hold the third pick, is for the cards to fall the right way and give them James Wiseman in this year's draft with the third pick, but that seems unlikely based on the Warriors need for a big man. They will likely end up with either LaMelo Ball who played in Australia's NBL for the Illawarra Hawks, or Anthony Edwards out of Georgia. Picking Ball or Edwards would still leave the Hornets with a surplus of guards. The future for Charlotte looks mediocre at best.
Chicago Bulls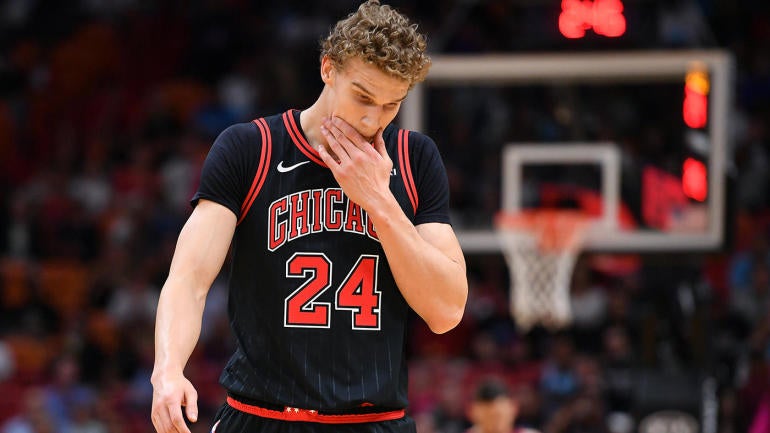 Chicago, on the other hand, seems to be on the way up. They recently reassigned their old GM pair of Gar Forman and John Paxson (affectionately nicknamed GarPax) after just over 10 years of poor management. They also fired Jim Boylen, who led the team to a 39-84 record over two seasons. The Bulls have solid depth at their forward spots. They really only need experience and star power.
Last year, Boylen limited young power forward Lauri Markkanen's (above) touches significantly after averaging nearly 15 points as a rookie. Now that Boylen has left, Markkanen will probably be able to return to that rookie form after his sophomore slump. Building around Markkanen could be a good option for this team, as he epitomizes the league's idea of a stretch four, able to shoot the three-ball and having unexpected athleticism. Chicago needs to stay on track with their rebuild which they can likely do by taking a guy like Obi Toppin from Dayton or Deni Avdjia who played for Maccabi Tel Aviv in Israel. Hopefully, they can return to the glory days of the 90s very soon.
Cleveland Cavaliers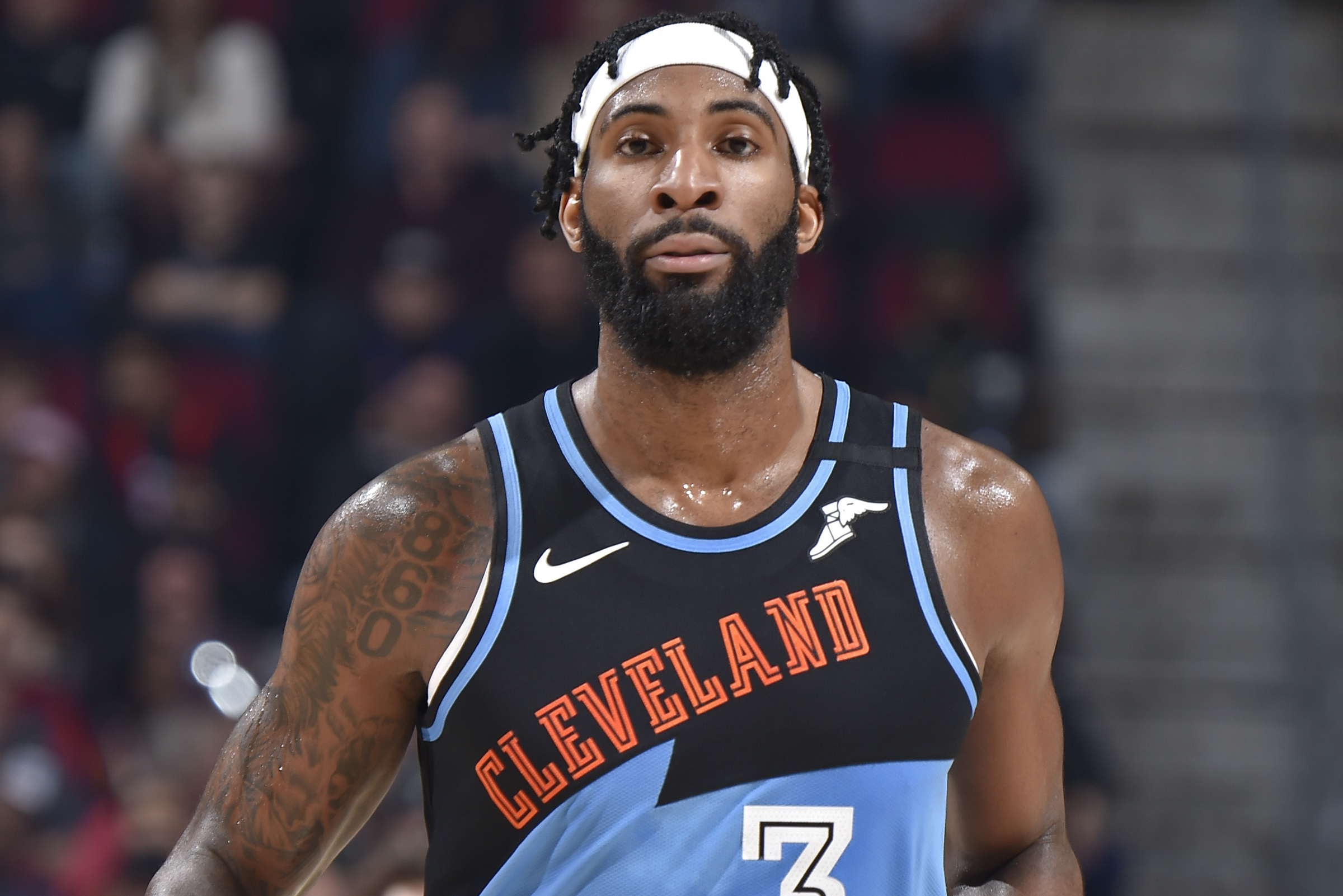 The 2016 Champions are now in a position similar to Charlotte. They built around Lebron in 2016 and it paid off, delivering by giving the city of Cleveland it's first professional championship in 52 years, but after the King's departure, the team was left with little direction and a bunch of mismatched pieces. Cleveland failed to get proper compensation for Kyrie Irving after trading him to the Celtics, getting Isaiah Thomas (who is now out of the league), Jae Crowder (who is now on the Heat), and Ante Zizic (who averaged 4 points) in exchange for one of the best guards in the league when healthy.
They traded for Andre Drummond (above) during this past season which doesn't really help them do anything to rebuild, seeing as they now have a frontcourt manned by 3 guys close to 30 in Kevin Love, Tristan Thompson, and the aforementioned Drummond. Detroit has solid role-player guards that could succeed on a championship team. They were able to land the fifth pick in the draft which they could use to add young depth at a forward spot like the aforementioned Avdjia or add a young center and dish Thompson. They seem unwilling to commit to the rebuild. The future of Cleveland is uncertain and not looking very good at the moment.
Detroit Pistons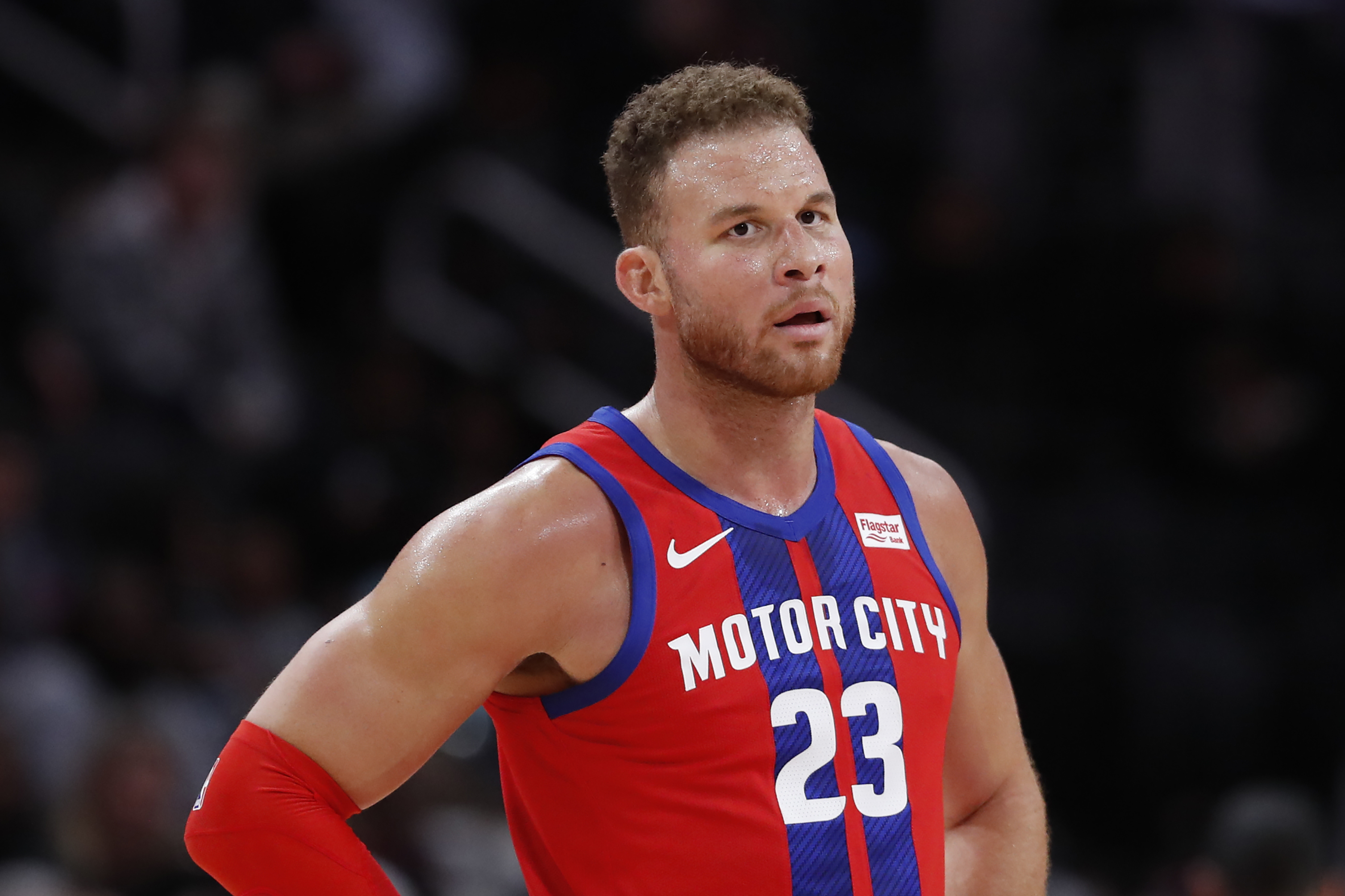 Yet another team with no visible plan, the Detroit Pistons roster is full of mid-level players, highlighted only by Blake Griffin (above) and Derrick Rose, both former first overall picks. Christian Wood is a player on the rise in Motor City at the 4 spot, but outside of Luke Kennard, they seriously lack guard star-power or depth.
They fell in the draft lottery and were only able to come out with the 7th pick. The Pistons need to use this pick to take an exciting guard like Killian Hayes from France or Tyrese Haliburton out of Iowa State, with Hayes being the preferred option due to the length it will take to develop him somewhat fitting Detroit's timeline for a rebuild. The real key is guard star-power and consistency which they currently don't have outside of D-Rose. If they can fully commit to a rebuild and make moves to collect draft picks, they can be a strong team soon.
Golden State Warriors
Maybe you've heard of these guys? They set the NBA record for wins in a season. They won 3 championships in 4 years. The greatest shooter of all time, Stephen Curry (above), is on their team. And somehow, they'll manage to get even better after this offseason. The Warriors struggled with injuries this year, with two of their best players in Curry and Klay Thompson, missing a majority of the season. This poor season allowed them to land the number two pick in the draft, where they will likely take James Wiseman from Memphis. Wiseman, the 7'1″ phenom, will perfectly fill the only lacking spot on the roster. That said, even if they don't choose Wiseman, Golden State could still trade the pick and get a more experienced center like Rudy Gobert who may be struggling with chemistry issues in Utah.
It doesn't really matter what happens on draft night, the Warriors will be set up for insane amounts of success in the future regardless.
Minnesota Timberwolves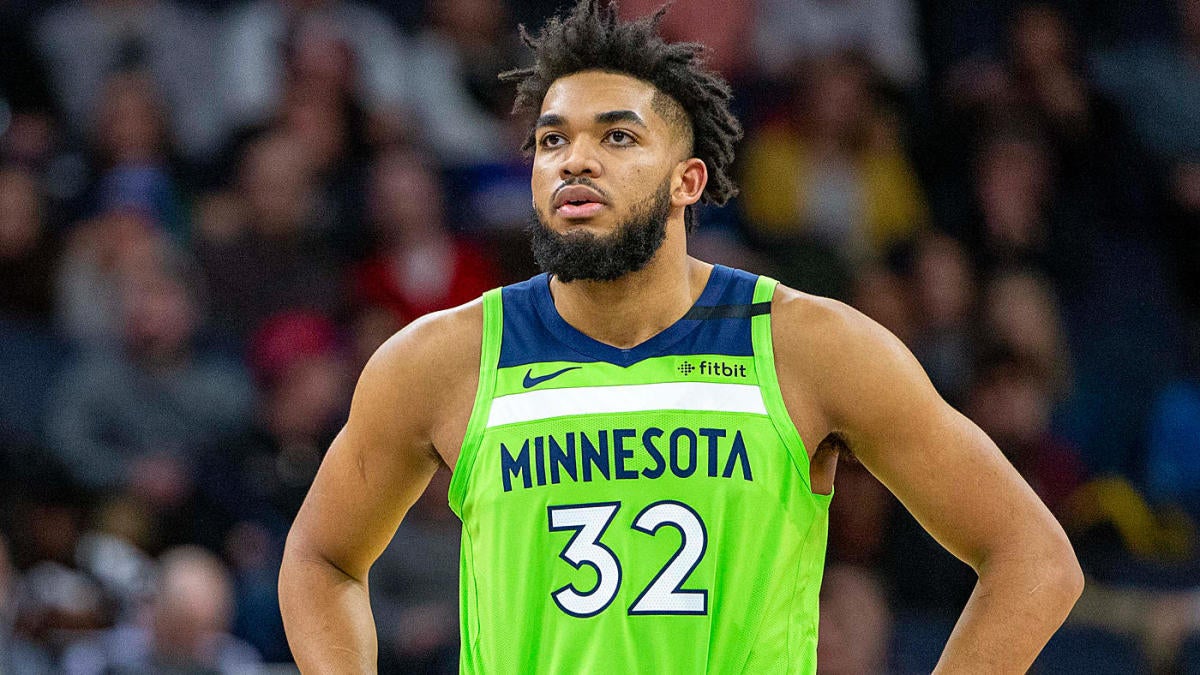 This team probably has the most uncertain future out of anybody on this list. They have a decent roster, headlined by Karl-Anthony Towns (above) and D'Angelo Russell, with strong role players like Josh Okogie and Malik Beasley. But they somehow managed to have one of the worst records in the league. They lack consistency at both forward spots or a true shooting guard. That said though, they just struck the lottery.
The Timberwolves were able to come out of the draft lottery with the first pick in this year's draft, which they will likely use on either LaMelo Ball or Anthony Edwards. Both are strong prospects with the potential to power Minnesota's offense, which ranked 24th in the league in offensive rating, but both lack the prowess to strengthen the Wolves on the defensive side of the ball, where they ranked 20th in defensive rating. So while both options will provide another piece to factor into the dynamic duo of Towns and Russell, neither will do much to improve the team defensively, where they've ranked in the bottom half of the league for the past 6 years.
Additionally, this season marked the fifth year of Karl-Anthony Towns' time in Minnesota. They've only been able to make it to the playoffs once in those five years, which led to a first-round exit at the hands of Houston. Though they just made a move to satisfy him by getting D'Angelo Russell from the Warriors, I doubt that he will want to stay with a losing team much longer, especially as he begins to enter his prime. If the Timberwolves are not able to make advances this coming season or by the 2021-2022 season, I believe Towns will want out, leaving the team without a true centerpiece and really lost.
New York Knicks
Where do I even start? The Knicks haven't gotten the number one pick in 35 years and they continue to sign mid-level players or stars who are past their primes. They spent 3 years drafting players that fit an outdated offense and have still held onto those players. They've blown through five coaches in five years. They've got what seems like a million guys playing power forward.
That said, they seem to be having a sort of team culture reset this offseason. They fired president Steve Mills for the second time and have now replaced him with Leon Rose, LeBron James' former agent. They replaced coach David Fizdale with Tom Thibodeau, who helped build the Bulls into a contender in the early 2010s and assisted Derrick Rose to become the youngest MVP in league history. They've allegedly brought in branding guru Steve Stoute to help rebrand the iconic team. They've got two young stars in Mitchell Robinson, who just set the record for the highest single-season field goal percentage at 74.2%, and RJ Barrett (above) who will most likely succeed in Thibodeau's offense, which is fairly wing-heavy. That's where the positives end though.
In the draft lottery, the Knicks fell from their projected sixth pick to the eighth pick which is a disappointment in a fairly top-heavy class, but working in New York's favor is the unpredictability of this year due to the limited games we were able to see out of each prospect. The Knicks desperately need shooters, ranking dead last in made 3s last year, and they lack solid defenders at the guard spots outside of Frank Ntikilna, but they hope to plug both those holes this year with a guy like Isaac Okoro out of Auburn, who will need work from beyond the arc but is able to lock up consistently. Another option is Devin Vassell from Florida, who is a quality 3 and D player, which is a hot commodity in today's game.
The biggest thing for the Knicks will be truly committing to rebuilding, although they are further down the rebuild road than Charlotte or Cleveland, and skipping on signing mid-level players while continuing to develop young talent.
Conclusion
As you can see, the futures of these NBA teams can vary greatly, from Golden State's guaranteed success next season to Charlotte, Cleveland, and New York's lack of firm direction. But the good news for fans is that the paths of these eight teams will generate excitement and will only benefit the league as they begin to rise towards prominence, hopefully turning their fortunes around and becoming championship-caliber teams.