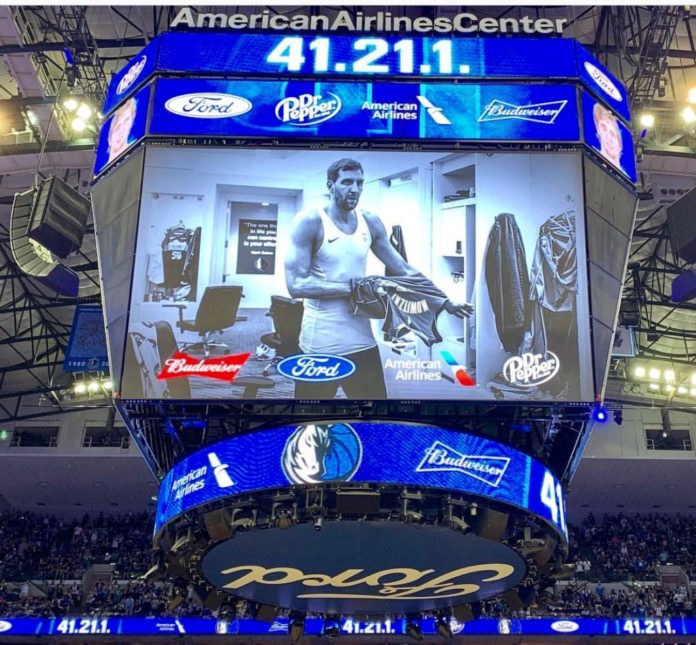 When Justin Timberlake performs the halftime show during the Super Bowl, who does he call to stage this important event? Or when Dirk Nowitzki throws his All-Star celebrity event party who's going to plan the event? Lara Beth is the go-to event planning "force of nature" for a who's who of list celebrities and sports stars. She is on a mission to create authentic and unique experiences.

After graduating from LSU, Lara Beth was asked to plan an after party for the 1990's pop band "*NSYNC" who was rolling through her local town on their national tour.  Her party went so well they called to hire her full time – the next three years she spent on tour and planning events for the band.
Fast forward to today, Lara Beth's DFW-based event-planning business has her traveling coast to coast, mostly now with Sports Entertainment Events. She juggles several events with her team. She keeps her family as her top priority. I caught up with Lara Beth last week right before she had to catch a flight to LA for a Victoria's Secret Live event.
How did you get started in your business?
"When I graduated from college my first job was working as an event coordinator at the Louisiana Superdome and the New Orleans Arena. I met *NSYNC thereafter; they spent two weeks rehearsing for their stadium tour. They hired me and I moved to Orlando to tour with them full time and [be] producer [for] all of their events."
How long have you been in the event business?
"18 years."

What is a typical day like for you?
"At 38,000 ft, always thinking, creating, designing, meeting with clients, pitching creative ideas to clients, and most importantly, always being a mom."
What is the coolest event you've handled?
"I have had amazing opportunities: from 11 Super Bowls, Vanity Fair Oscar Party, Bon Jovi Rock & Roll Hall of Fame, Jerry Jones Pro Football Hall of Fame, Dirk Nowitzki 41.21.1. Celebration, Victoria Secret Fashion Show, I am thankful for each one and I could never pick the 'coolest' because they are all unique in their own way and they are ALL super cool to be a part of."
Can you give readers an idea of what it's like to work with superstars like Bon Jovi, and Justin Timberlake?
"You specifically ask about Bon Jovi and Justin Timberlake, two GREAT ones to ask about. They are BOTH extremely HARD workers, dedicated, creative, strong leaders, and extremely involved with anything and everything to do with their brand."
How long in advance do you plan a Super-Bowl event?
"The Super Bowl is always the first weekend in February. I start planning [the] Super Bowl in June of the year before."
Have you ever had a "glitch" (malfunction) in a show? If so, how did you fix it?
"There are glitches in every show.  No matter how organized, well-rehearsed and well-planned you are, all the events I produced are live. You have to think fast, be prepared and remain calm at all times!"
Who is your role model personally? Why?
"My mom is my role model. My parents began adopting when I was two years old. They have adopted 35 children. My sister and I are the only two not adopted for a total of 37 children. I grew up with 21 of them. She and my dad [are] the most selfless people I know. I was taught to serve others and always put others before myself.  I grew up in organized chaos and now I work in organized chaos. I couldn't be more thankful to both of them for teaching me to push myself, work hard, and never lose focus that others come before yourself."

What things do you not like to do professionally?
"My job is my life (personal and professional). It never turns off. It is impossible. From the time my eyes open until they close I am working and being a mom. It is who I am. And both can be done at the same time!"
Tell me about a project or accomplishment that you consider to be the most significant in your career. Why?
"My second Super Bowl opportunity I designed and produced [was] the Bud Light Hotel concept. I took an existing hotel and rebranded and designed it for four days all Bud Light. We were also the first to create a "destination" at Super Bowl with four night back to back parties. This concept changed and paved the way brands are now celebrating and entertaining Super Bowl weekend."
If you could move anywhere in the world for three years, where would you go?
"I wouldn't move anywhere!  Dallas is my home and I absolutely love it here.  I travel every week with work. Being home is such a special treat, I love every moment I am here. My family sacrifices a lot with my travel; both my husband and daughter couldn't be more supportive. They are my BIGGEST cheerleaders!"
Cats or dogs?
"Definitely dogs, I love how loyal they are!"
Name three chance meetings in your life that have brought significant changes to your life and your circumstances.
"I met the famous band *NSYNC when I was 21 years old. They gave me the opportunity to tour with them designing and producing all of their events. I saw the world. I learned so much about technical production, touring, and branding. It was a once in a lifetime opportunity that I used to my benefit.  Rather than partying, sleeping, sightseeing, I used my free time to be at the stadiums watching the crew load in, learning from the technical producer, the audio engineers, the riggers, the lighting designer. I wanted to understand and learn every part of it and I did!"
What is your definition of fun? 
"My definition of fun is the enjoyment of life and the blessings around you, big to small!  Always being content in every situation."
Check back to The Roundup for more Jesuit Dallas news!