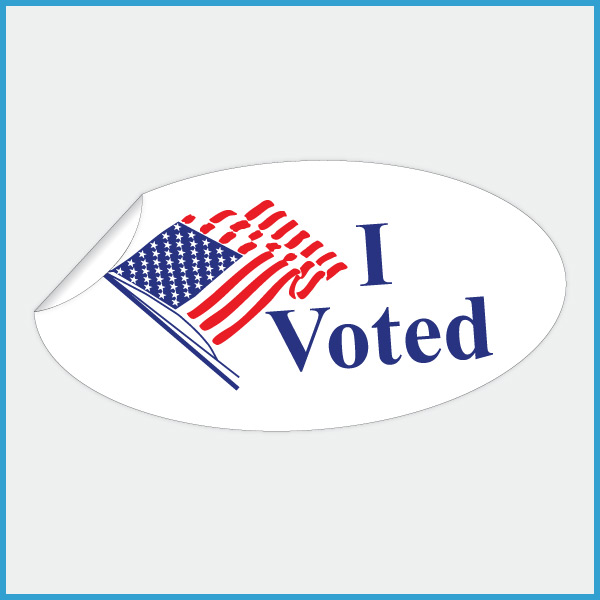 With student body elections right around the corner, each candidate on the election ticket composed an introduction about who they are and what they plan to do. Student Body elections will be held on Tuesday March 2, 2021. Elections will run from the start of class to the dismissal bell on that given day. The election will be located in front of the cafeteria, so make sure to stop by and cast a vote. It's free so don't worry.
Here I will present to you the three candidacy tickets:
Ticket One: Joey Trigiani and Patrick Bennett
Joseph Trigiani:
"I am Joey Trigiani and I seek election to the position of Student Body President for the 2021-2022 term, alongside Patrick Bennett.
The Student Council strives for the betterment of our school environment through leadership and cooperation. I embody the virtues of a good leader through my years of experience and ability to cooperate with many groups and people. My abilities to lead by example and incite conversations about important topics, while remaining mindful of the needs of the student body, qualify me for such a position.
First, I am extremely passionate about leading groups and creating a positive influence. I have gained confidence and experience throughout my years as a student leader in middle school and at Jesuit. I served on our Student Council at Christ the King for three years, and as the Class of 2022 representative at Jesuit for three years. Through this experience, I have fostered crucial relationships with administrators and teachers that allow me to easily coordinate projects and convey our needs to the administration. In the past, I led a project to have ESPN projected in Hughes Hall in the mornings. This involved meeting with many administrators working out the specifics of streaming the channel.
Additionally, as a freshman, I organized and ran a section of our freshmen day of service. I enjoyed working with my class as a community and presenting myself as an example and helpful leader. Sophomore year, I worked with the team to organize a legendary freshman mixer, which involved hours of planning and organization. Throughout Junior year, I have focused on maintaining crucial relationships with the administration. I have worked closely with Mrs. O'Sullivan to address academic concerns and needs.
My focus as the leader of our Student Council would surround organization, communication, interaction, and action. First, I plan to make internal adjustments to the environment of the group to maximize productivity and efficiency. This involves running consistent meetings and maintaining a constant connection throughout the year.
Next, I possess a drive to help those in my community and to listen to the suggestions of others, working towards the successful completion of these suggestions. I am known by my peers as an approachable and helpful friend. I recently joined Jesuit's new chapter of Hope Squad as I anticipate to amplify this message of friendliness and helpfulness, and I plan on projecting the skills I learn in this position onto the dynamic of the Student Council. I intend to emphasize the issue of mental health, working closely with Hope Squad as a liaison for their concerns.
Additionally, I plan on pushing to increase interactions among students, faculty, and administration. I will lead by example as a friend to all in the community. Further, I will continue my work with Mrs. O'Sullivan to increase academic transparency in areas such as testing and assignment calendars.
Finally, I will take action to restore some of the crucial activities we have lost throughout the pandemic. If the environment permits, I hope to bring back these events better than ever and safely return to the amazing social environment that Jesuit provides. Further, I plan to take action concerning the transparency and communication of individual students' concerns about mental health and many other issues.
I am confident in the dynamic between Patrick and myself, because we have served on
the Student Council all three of our years at Jesuit. We have worked on many projects together, including the freshmen day of service and many dances. Our combined influence and experience would generate an ideal environment for productivity.
As the president of Jesuit's student body, I will lead with passion and give all of my
effort to the improvement of our school environment. I know I am ready to uphold such a
position, as I have prepared for years. I will ardently continue to increase communications concerning crucial issues and needs. Most importantly, I will be an example for the community, leading in actions and words, to encourage the best community for our students."
Patrick Bennett: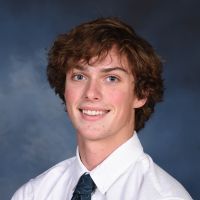 "My name is Patrick Bennett and I am running as representation of the Student Body as Vice President for the 2021-2022 term, in tandem with Joey Trigiani.
I see Student Council as a service opportunity and unification tool in which students collaborate in order to achieve a common good, thus improving the Jesuit high school experience. Additionally, I understand the function of Student Council to promote dialogue between students and faculty members to cater the needs of both parties alike. I believe I am worthy of holding such position within the council due to my past experiences serving as a leader together with my ambitious, sensible, and methodical nature.
Currently, I serve as Vice President of the junior class and hold positions in organizations such as The Ignatian Service Corps, The Last Roundup, Pals, and Jesuit Track and Field. Given the nature of these activities, I engage with students with unique interest and passions. I consider my interaction and established relationships with countless students a desirable aspect of a leader, better understanding the significance of prioritizing all voices. More specifically, I was fortunate enough to be Student Body President of my previous school, St. Rita, and with this, I collected knowledge in how to best lead large, distinct groups of students while simultaneously serving as collective representative.
If elected to such a position, I seek to improve the subject matter most important to the student body. I myself am passionate about the wellness of Jesuit students, and I am eager to work closely with the the Student Council, administration, and the Hope Squad to create more mental health outlets to the Jesuit community. Additionally, I am committed to creating covid friendly activities to allow Jesuit students to enjoy a typical high school experience.
Lastly, Joey and I posses the necessary compatibility of a successful President and Vice
President. In addition to our many years of friendship, Joey and I have worked together to
execute various projects within Jesuit and form bonds with many faculty members. Conjoining our leadership experience and ardent school spirit, Joey and I resemble a suitable pair to lead."
Ticket #2—Kyle Nolan and Cade Jordan
Kyle Nolan:

"My name is Kyle Nolan and I am a Junior running for Student Body President for the 2021-2022 school year alongside my running mate Cade Jordan.
Having been a council member for both my freshman and sophomore years here at Jesuit, I am well-informed of what it takes to effectively serve the Jesuit Student Body as a whole. I currently am a Life Scout and serve on the Ignatian Service Corp. These have both helped form me into a selfless leader who knows the values of sacrifice and empathy. These, I believe, are integral in serving the student body as I will be putting you first and putting myself in your shoes as the student body president to better your experience here at Jesuit.
This past year, I have taken note of the gap in communication and interaction between the student body and the student council. My main goal for next year is to improve this relationship. Throughout these uncertain times in the pandemic, the council has not been able to do things they previously could. Whether it be scheduling and setting up the freshman mixer and homecoming dance, providing funding to a club in need, or working with administration to voice your opinions as a student at Jesuit, the student council has not been able to fully function.
Given improvement in social distancing guidelines and upon administration's  clearance, I plan to work for the quickest return of our normal high school activities such as the homecoming and prom dances and Ranger day. Many of the students here at Jesuit have not experienced a true Ranger day and the sense of brotherhood and camaraderie it brings to everyone who participates. I hope for the opportunity to possibly bring that to the younger students to keep the tradition alive.
I also plan to restore the council's previous formal meeting format, where they formally met every week and discussed the student bodies current needs and plan for the future. This structure would allow for a more effective running council which will be better able to meet the needs of you, the student.
My second main focus for next year is to work to bring light to the mental health aspect
of the student's lives here at Jesuit. I plan to work with the administration and the newly founded Hope Squad to create a better environment to talk about mental health and ways to overcome challenges students may face. Many of us have endured much change throughout the last year and my running mate and I fully believe that no student should feel alone. All of us here at Jesuit are loved and have a purpose. My previous experience on the council is what drives and allows me to successfully and efficiently work as a councilman, always putting the student's needs first.
I firmly believe that the roles of leadership I have had in the past and in both athletics and on the council combined with my running mate's experience and ideas are a great combination to better serve the student body as President for the 2021-2022 school year."
James Jordan:
"My name is Cade Jordan and I am running with my classmate, Kyle Nolan, for President and Vice President of the Jesuit student body.

I am currently a junior on the 2020-2021 Student Council and serve as a class representative. The experience I have gotten this year, although slightly different because of covid, has well prepared me for the duties that a Vice President would face. Serving as Vice President of the sophomores last year, Kyle is also well prepared for the tasks we would face. I believe that my leadership skills and strive for improvement in our community would benefit our school as a whole.
If elected, my first main focus would be on the disconnect I have observed this year
between underclassmen and their classmates as well as their disconnect to previous Jesuit
traditions. Although not their fault, I think this is a big problem that they have had to face. Using a hopeful mind that covid will not be an issue next school year, I hope to be able to continue the freshman mixer and possibly even a sophomore mixer, as many freshmen have not been with their whole grade under one roof, not to mention their peers from Ursuline.
Both freshman and sophomores classes have also not experienced a normal Ranger Day, as the class of 23's was rained out their freshman year, and this year's Ranger Day also was unusual because of the circumstances. Kyle and I believe that these missed events that our Jesuit brothers have missed out on are crucial and hope to be able to provide them for the school to our best ability.
My second focus would be on the Jesuits aspect of mental health. Similar to my running mate, Kyle, I hope to focus on mental health and its awareness throughout the school. One of my ideas to address this is possibly bringing engaging, motivational speakers to prayer services. People who have been through real things in their lives and not only persevered but overcame these rough patches. Mental health is something that is often overlooked, especially in an all boys school. I believe this is an aspect of our school that can and should be improved on for the betterment of our community.  Whether it be student council or my work as a school ambassador, I have thoroughly enjoyed working and spending time with my classmates to further our school community.
Through the ideas of Kyle and my own, I believe that we have great potential to change our school community and hope to be able to do so while serving as the Vice President alongside Kyle as President for the 2021-2022 school year."
Ticket #3—Imjai Utailawon and Lucas Batalha
Imjai Utailawon:
"I, Imjai Utailawon, am running for the Student Body President, the one whose leadership and dedication is needed for the excellence of our community, a fellowship that I love and revere.
Organizing school major events, my determined and efficient way of thinking will be beneficial to the council, and, volunteering and doing social services, my benevolent spiritedness will improve our performance and results. My self-growth and growing confidence over the years will benefit our constant communication between our student body and the administration.
As a student-athlete of 2 sports and a dedicated member of the Jesuit Ursuline Ranger Band, I witness first hand the vast array of remarkable talents of our student body. An outlet of exposure for the hidden gems of our student body would be an excellent opportunity to raise school spirit and overall enthusiasm for the competitive nature of our elite students. A showcase of the artistic, musical, and unique talents in a form of competition would improve each Jesuit student, and the individuality of each man for others can be brilliantly spotlighted.
Currently, I am the Captain of the Jesuit Competitive fencing team, guiding and planning
our practices alongside our coach through these difficult and unpredictable times, for the best results and most improvement of our athletes. I am also the current Communications Lieutenant, for the JURB, helping the spread of information and the Ranger band spirit for the public to see. I am a consistent member of the medical society and an athlete of the Varsity Volleyball team, two of many understated but fantastic groups at Jesuit.
My Vice President, Lucas Batalha, and I plan to resurrect the loving and fighting spirit of
the outstanding Jesuit as we all knew before the predicament for COVID-19. During our 2021-2022 term, we will do our best to increase the inclusivity and to respond to every voice, so that even the soft-spoken members and ideas will be heard and prioritized."
Jon Batalha:
"I am Lucas Batalha, and I am running for Student Body Vice President 2021-2022 with my running mate, Imjai Utailawon.
My upbeat personality and optimistic attitude will allow me to better serve the students of Jesuit and support Imjai in running the Student Council. My friends describe me as funny, energetic, and easy to talk to. So as Vice President I am more than qualified to serve the student body because of how great I am at connecting with others. Being approachable and optimistic are extremely important qualities of a leader because a leader has to be able to reassure others their ideas will be heard and put into action.
As one of the few male students in Ursuline Theater, I've had the opportunity of being a
leader at Ursuline fostering and guiding younger Jesuit students that want to join Ursuline
Theater Program. I'm also the eldest of four children.  By helping Jesuit students get involved in Ursuline theater and guiding my younger siblings throughout school. I have learned how to properly listen to other people's needs and figuring out how I can best fulfill those needs. Finally, by watching older Ursuline Students help the underclassmen in theater, I learned how to take advice from others and how to better lead and help others that need it.
Currently, I am on the volleyball team with Imjai and other friends of mine. Just this year I worked with a few seniors to try and initiate a Jesuit GSA because I felt that many students weren't being heard. I also wanted to try and give many students who didn't feel like they had a place would at least feel better knowing that there were people trying to help them find their footing at such a competitive and difficult school like Jesuit.
If elected, I plan to present new ideas to the council that I've obtained through listening
to my fellow students in classes. Just a few days ago in Theology class, I spoke with my teacher about how Jesuit doesn't have any dress down days. Of course, we need to maintain our respectable reputation as a school for our well-groomed and professional students; however, Ursuline is able to maintain this reputation and allow students to dress down every great once in a while."
Conclusion:
Now that you have heard from the candidates, what do you think? I guess we shall find out next Tuesday, March 2nd. Remember to cast your votes and have a blessed day!
For more coverage on Student Council stay tuned to The RoundUp!